Discover the incredible Universal Studios theme park in Orlando, which is considered one of the most fun and complete parks in the world. Universal Studios is part of the Universal Orlando group, which also has Islands Of Adventure Park and Volcano Bay Park. It is undoubtedly one of the most fun parks in Orlando, especially for young people and adults who enjoy adventures.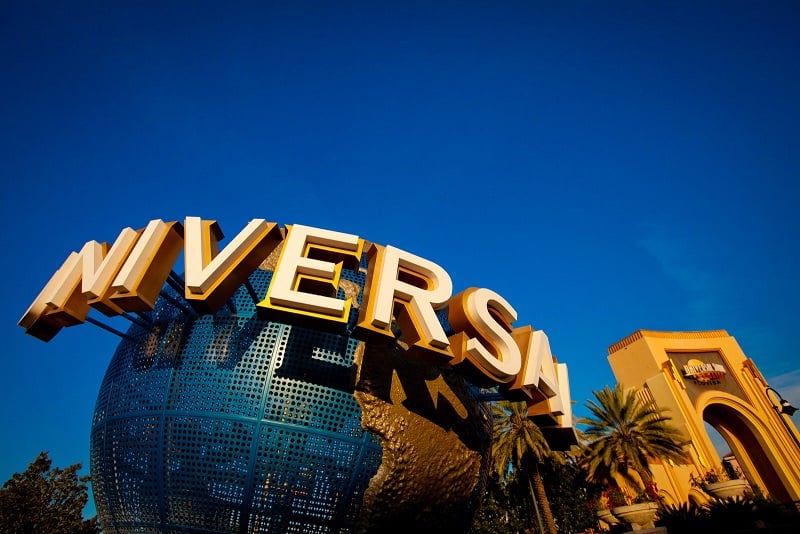 After reading this article, check out our tips about how to save a lot of money on your trip to Orlando. It is the most accessed article on our blog and will help you with all the trip planning. Several unmissable tips will save you A LOT of cash and set up your entire trip to Orlando.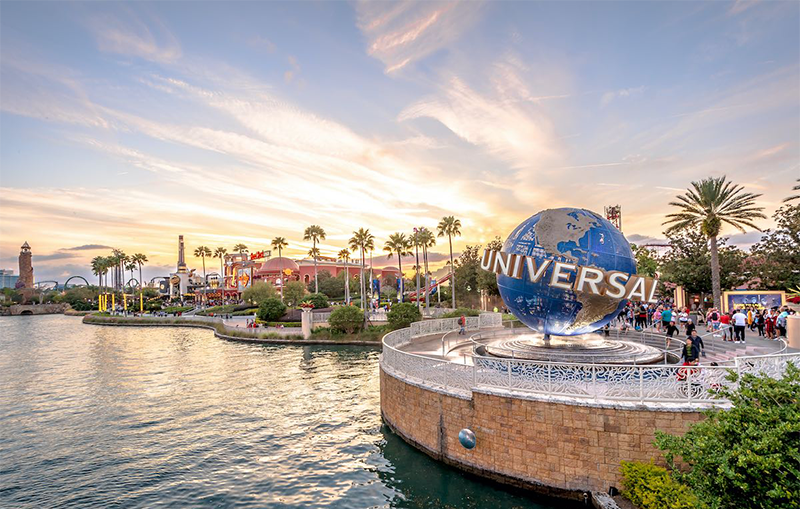 You will find many radical toys and simulators about the main Hollywood movies, such as Simpsons, Men in Black, Shrek, Transformers, Minions, Harry Potter, and many others. Below are several tips about the park, but if you already want to guarantee your park ticket, just click here.
General information about Universal Studios park
Universal Studios in Orlando has been producing movies since 1915 and was the first Hollywood studio to open its doors to the public. Its Florida theme parks opened years later and created perfect street scenery and many other impressive attractions.
The park is large, and you will need a full day to discover all its attractions. So it is good to plan your day, to be able to visit all the attractions and go first to the coolest ones, which are usually the most crowded ones. One tip is downloading the Universal parks app on your phone, which helps you locate yourself and see the queue time at each attraction in real time.
Universal Studios' main attractions
As you can see on the map above, Universal Studios Park in Orlando is divided into areas with a theme full of cool attractions, shops, and restaurants. You can find soft and more extreme toys at Universal Studios, so it is ideal for tourists of all tastes and ages. Let's talk about the main attractions that are worth visiting for you to optimize your time:
1) The Simpsons Ride
Among the most visited attractions at Universal Studios in Orlando is the Simpsons. It is a simulator that promotes a state-of-the-art experience. Because it is a popular and highly sought-after attraction, The Simpsons Ride is always with a queue, but it moves fast, and, in the course of it, you go through scenarios and videos of the Simpsons that distract you and make time fly by. It's really cool!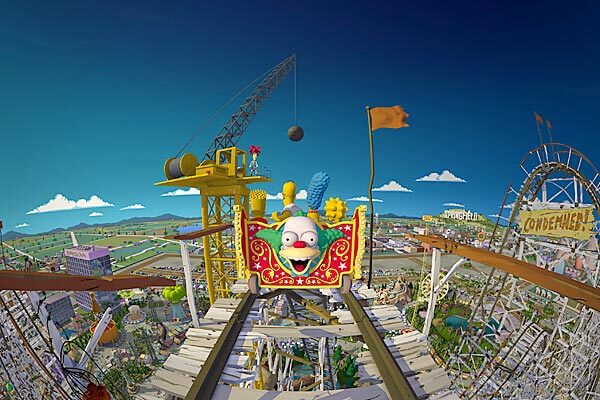 The simulator is very exciting and realistic. You will probably want to go more than once. In the end, you'll walk out into a store full of T-shirts, mugs, pens, dolls and everything you can imagine of Simpsons products, objects and souvenirs. It is worth investing in some to take home to souvenirs, if you are a fan.
– Springfield area
After the success of the Simpsons Ride, Universal developed an entire area dedicated to it in the park, called Springfield. There you will find the show characters, scenarios, and feel inside the city of the Simpsons. A tip for adults is to stop by and have a beer at Moe's Bar. But there are many restaurants and places to eat, as well as souvenir shops and characters walking around for you to take pictures and interact with.
Besides Moe's Tavern, which exactly mimics the show's bar, there are the Krusty Burger, which serves hamburgers and Hot Dogs; Cletus' Chicken Shack, with chicken dishes and sandwiches; and The Frying Dutchman, serving fried seafood. You can even eat the iconic pink donut with icing and sprinkles!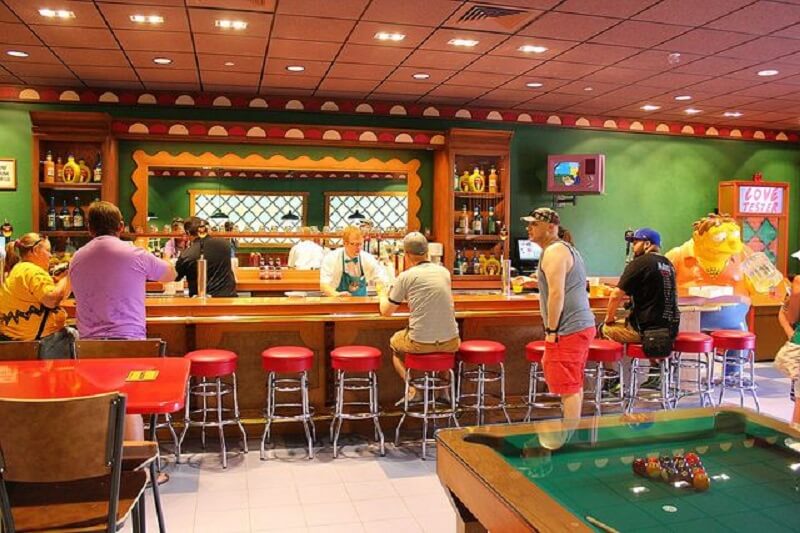 2) Revenge of the Mummy – The Ride
Another very cool attraction and one of the most radical in Universal Studios is the Mummy Roller Coaster. Known as Revenge of The Mummy, it is a very fast roller coaster that runs through the entire scene of the film and is even a little scary.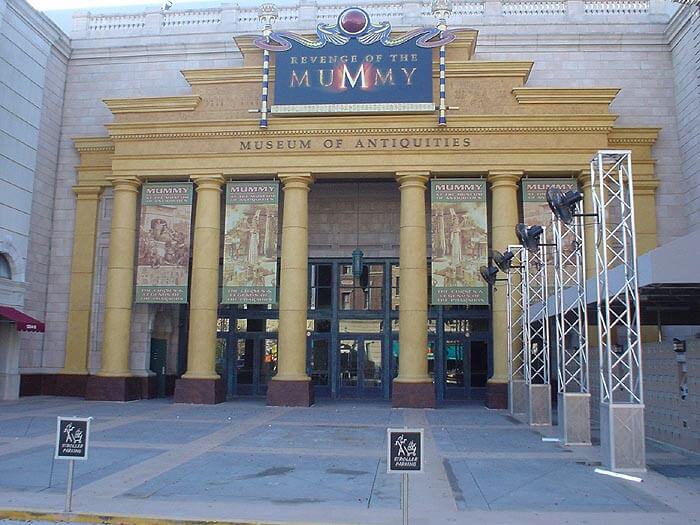 It's mostly in the dark and you don't know where the cart is going to, not to mention the winds they release on your feet to pretend they're the beetles, fire effects and more. Therefore, it is not a good attraction for those who have a lot of claustrophobia or problems with dark environments. In addition, the queue for this attraction is all themed, which makes waiting time go by faster.
3) Rock It roller coaster at Universal Studios
For those who like more excitement, there is the roller coaster Hollywood Rip Ride It Rock It, which is the most radical attractions at Universal Studios Park. It is a roller coaster that goes up with the stroller at an elevation of 90 degrees, and then gets an absurd speed – therefore, it is not suitable for very young children, the elderly and people with heart problems. The best thing about this attraction is that you can choose the music you want to hear, from a list that is available before the start of the toy, and that plays throughout the tour.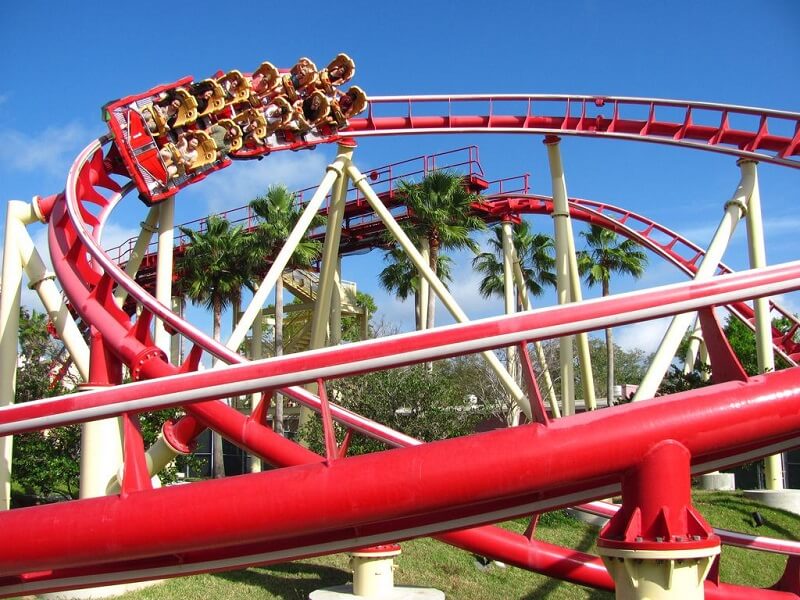 It is very fast and full of loopings and curves. A tip is to look at the front cart, where is a camera which films you and the person next to you throughout the journey, and then you can watch the film on the machines at the exit, and even buy the film if you want to. These attractions do not allow you to enter with a purse, backpack or anything in your pocket, but all of them have Lockers at the entrance, where you can leave everything without paying for it.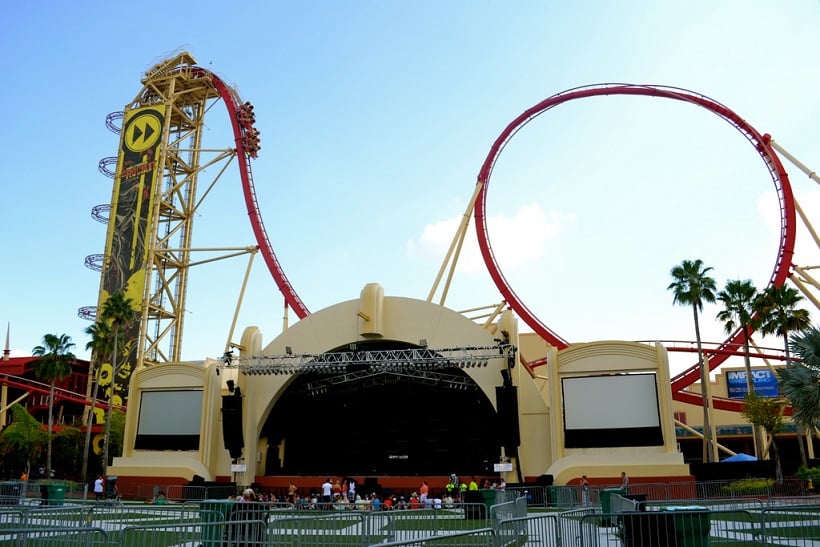 4) Universal Studios simulators
Universal Studios is very famous for making excellent simulators, which are attractions in 3D or 4D, and that make you feel like you're inside the movie. One of the park's most famous toys is Shrek 4D, which is one of the highlights of Universal Studios in Orlando. It is a 4D cinema where you can see the main characters from the Shrek movie. When characters sneezes, water flies in your face and when Donkey yawns, you feel a wind.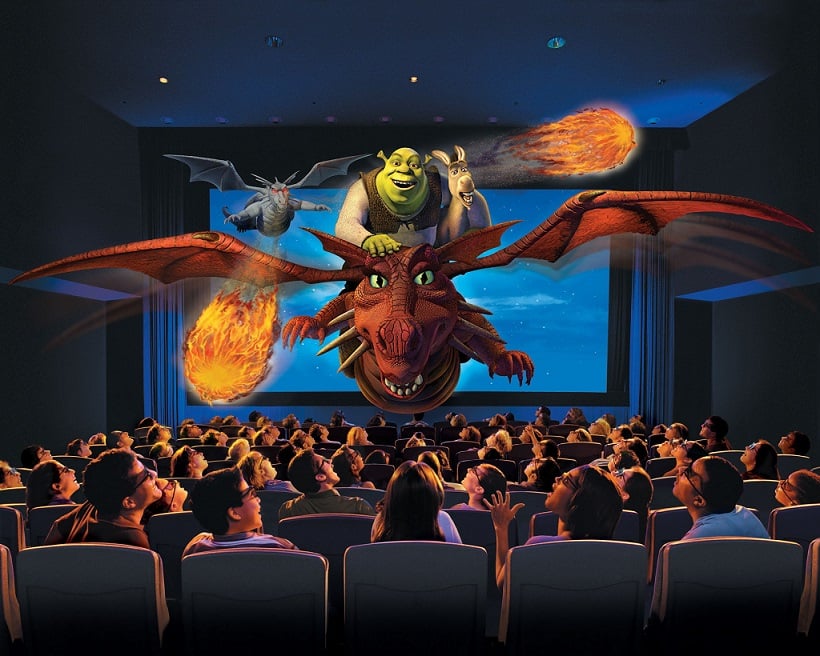 In short, you really live a super adventure for Shrek and his gang. This is an unmissable attraction for those with children. In addition there are several other simulator attractions such as The Ghostbusters, Men in Black, E.T., and many others. All in the same style, cool to go with those who don't want so much sudden and radical curves and movements.
5) Transformers simulator at Universal Studios
Transformers: The Ride 3D simulator is excellent, especially for the fans of the movie franchise. The technology is similar to other Universal simulators, but even more real than the Spiderman and Simpsons simulators, for example. The idea was to take the intergalactic battle between the Autobots and the Decepticons to the park, so that visitors can feel all the emotions up close.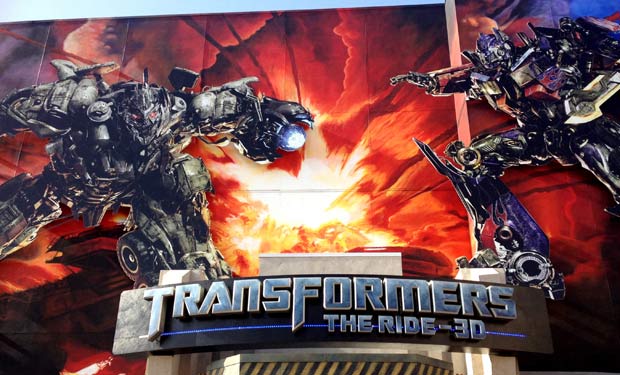 The attraction is incredible even for those who don't like the movie, and is considered a radical simulator, where the adrenaline goes up all the time. At the entrance, full-size Transformers usually show up during the day to interact and take pictures with tourists.
6) Minions attraction at Universal Studios
Another great attraction is "Despicable Me: Minion Mayhem". With the huge success that Minions have made around the world, Universal Studios has dedicated an incredible attraction to them, called Despicable Me Minion Mayhem. Right at the entrance to the park, is where the home of Despicable Me was created.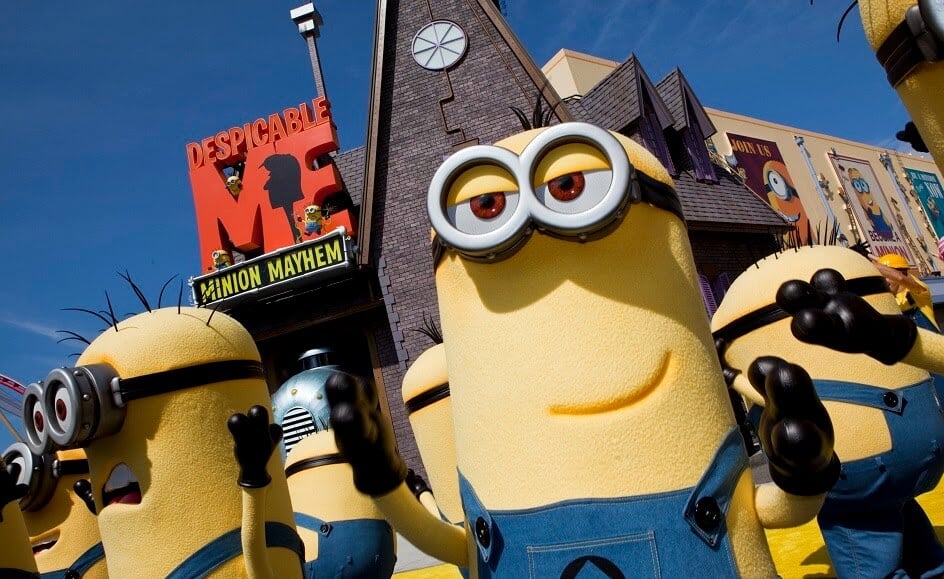 Attraction is a 3D simulator that has incredible technology, where it really looks like you are inside the world of Minions. Leaving the attraction, you can take pictures with giant Minions, there is the store that sells everything from Despicable Me, and they are also walking around the park during the day, taking pictures and having a lot of fun with children and adults.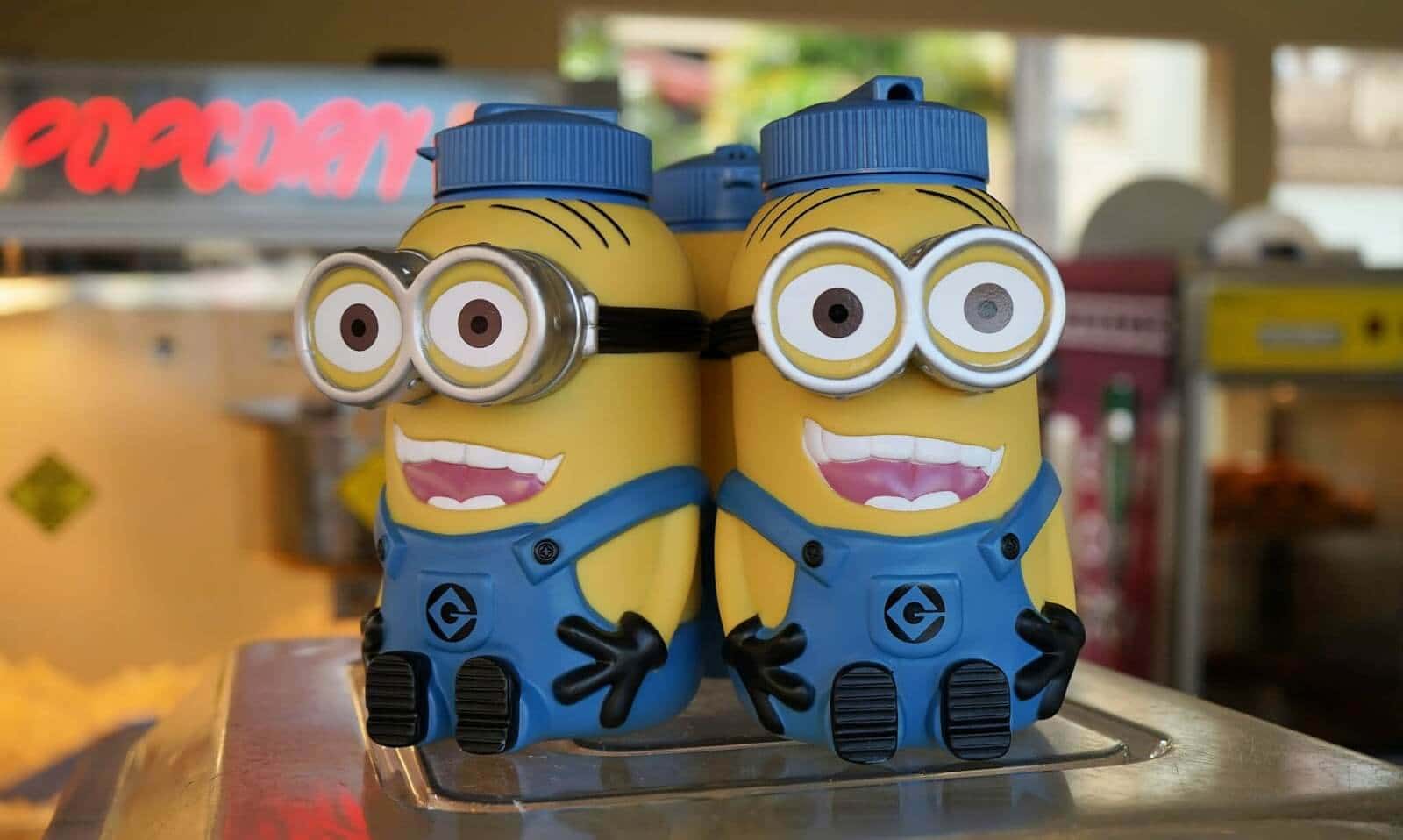 7) Diagonal Alley of Harry Potter at Universal Studios
The Harry Potter Diagonal Alley is one of the most famous attractions in Universal Studios, and is an exclusive Harry Potter area thata recreates the famous movie alley, with the magic wand store, candy stores, buttery beer, restaurants and many other attractions.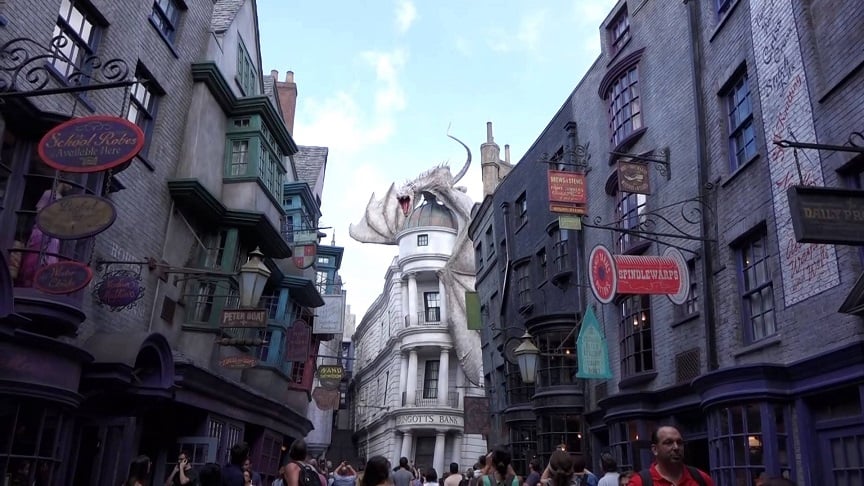 As if it weren't enough to make a Diagonal Alley just like the one in the Harry Potter movie, Universal made a recreation of the Gringotts Bank at the end of the Alley, which is the famous bank where the most precious items of wizards are kept. There is a giant dragon on the top of the bench, and every 10 minutes it spits out real fire and makes a scary noise. Inside the bank, there is a Harry Potter attraction called Harry Potter and Scape From Gringotts. It is an amazing simulator that recreates the escape of Harry Potter and his friends from within the Gringotts Bank.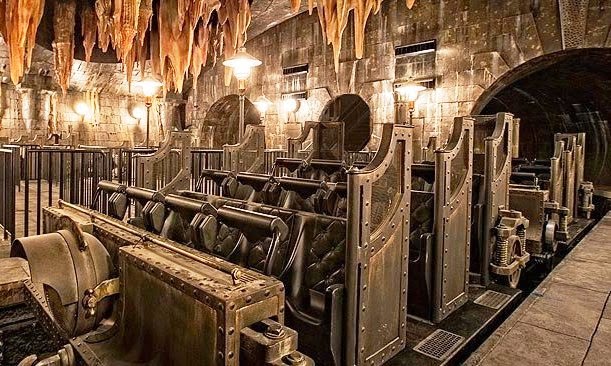 – Harry Potter stores
One of the coolest parts of Beco Diagonal is precisely the product shops. There you can find practically everything that is seen in Harry Potter books: wands, clothes, food and sweets, some games and much more. For fans, it is a unique opportunity to purchase super cool and exclusive products, which you can only find there. It is very worthwhile to dedicate a good part of your day in this park area, enjoying every detail and attraction of Harry Potter.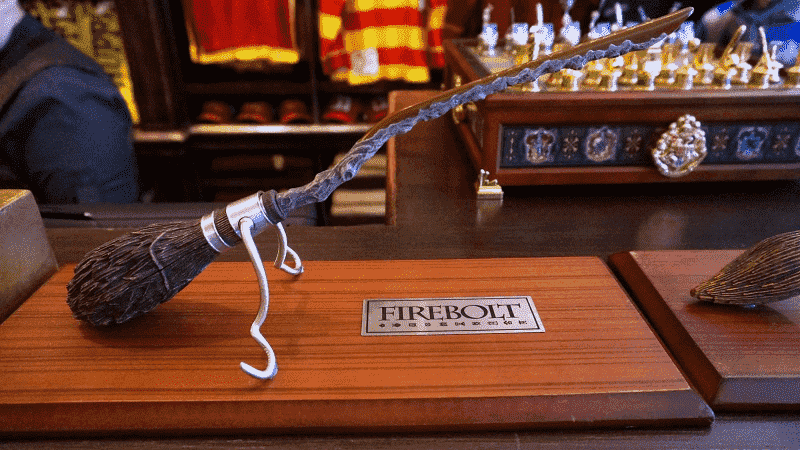 – Hogwarts Express, the train connecting the Harry Potter parks
To the delight of Harry Potter fans, a train like the Hogwarts Express was also created, which takes people from the Harry Potter area at Universal Studio Park to the Harry Potter area at Islands of Adventure Park. Visitors to the park can travel between Diagon Alley and Hogsmeade aboard the famous Hogwarts train, and the entire route shows movie scenes to make you feel part of it.
The interior of the train is the same as in the movies and books, and each car is identical to the one used by the characters. It has the platform 9 3/4 and also several employees dressed in character. It is worthwhile to ride the express at least once, as it is a unique opportunity. To ride the train, you must have a ticket that allows you to travel between the two parks of the Universal complex on the same day. The Diagonal Alley of Harry Potter is already one of the biggest attractions in Orlando, has become one of the most visited in the whole city, and is in fact a must-see.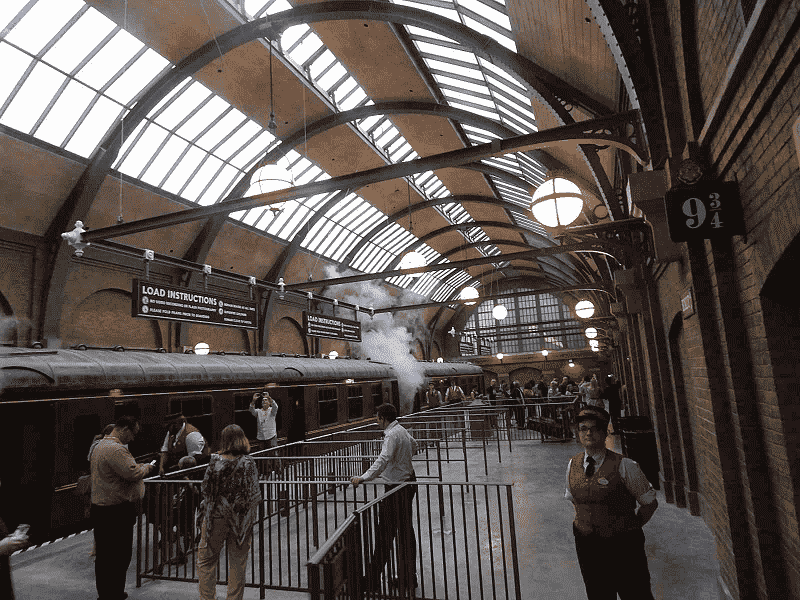 8) Race Through New York Starring Jimmy Fallon
Jimmy Fallon's attraction at Universal Studios is a 3D simulator that will take everyone for a fun ride through New York, leaving the Rockefeller Center and going through the main sights of the New York City. For those who don't know, Jimmy Fallon is a super famous TV presenter in the United States, humorous and very successful all over the world with his interviews.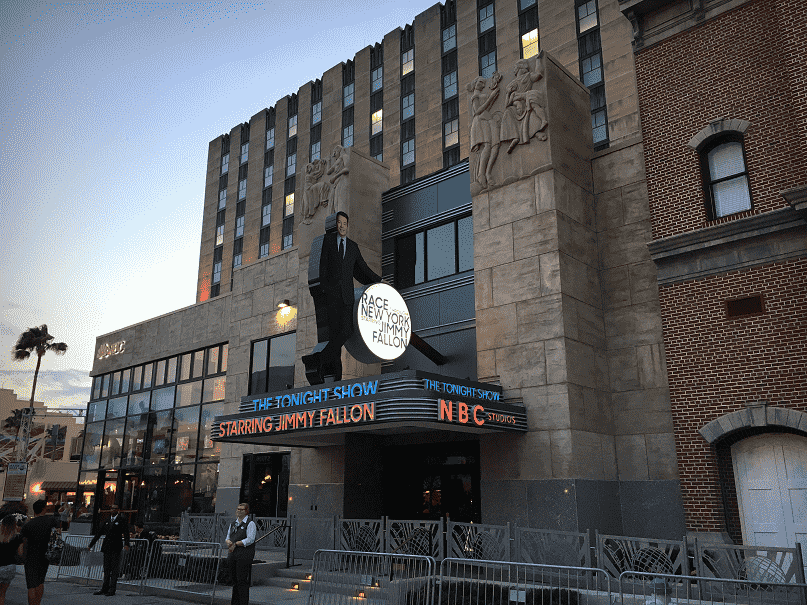 His attraction is called Race Through New York Starring Jimmy Fallon, and was inspired by "The Tonight Show", his program. The minimum height to go is 1 meter, and the duration of this incredible simulator is 6 minutes. In it you will really feel like you are in a race inside New York.
Where to eat at Universal Studios in Orlando
Universal Studios has several restaurant options for you to eat, including stalls and large chef bistros. Whichever area you go to, you have a few to choose from. In the Hollywood area, you can find typical North American snack bars from the 70s, with traditional hamburgers with milkshakes and fries, all in a setting that reminds us of the USA of yesteryear.
It also has restaurants aimed at children, such as Kid Zone Pizza, and some famous brand places, such as a Starbucks coffee shop and a Ben & Jerry's ice cream parlor, which are cool for afternoon snacks. Check out some of the most popular restaurants now:
1) The Wizarding World of Harry Potter – Diagon Alley restaurants
Located in the Harry Potter themed area, it's like you're having lunch or dinner at Hogwarts. The resemblance to the film's settings is really impressive. Food and drinks are based on those in books and films, such as Butterbeer and snacks from English pubs. There are several small restaurants that sell food and drinks from the movies. It is worthwhile to see the menu of some of them and even eat in more than one to try. One of them is Leaky Cauldron, very famous, which is in the photo below.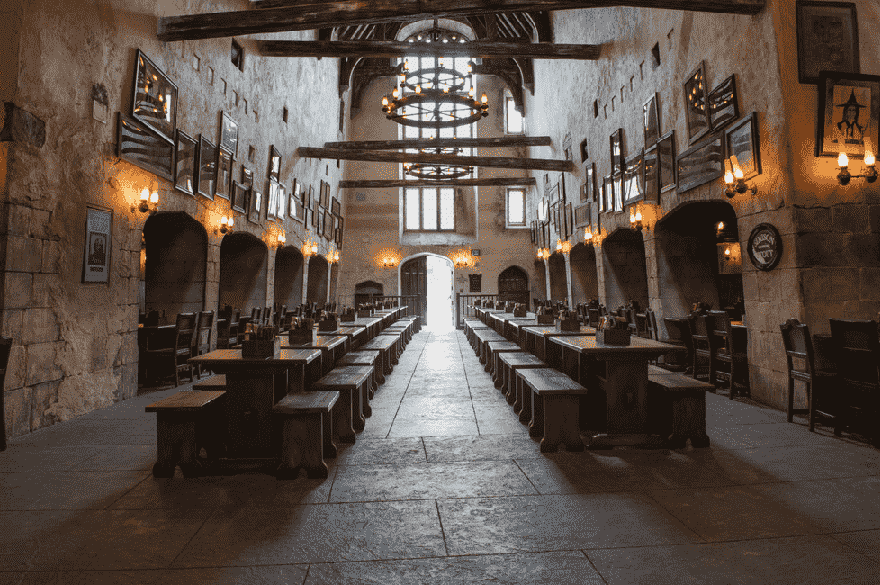 2) Springfield Restaurants at Universal Studios Orlando

Springfield is that area that belongs to the Simpsons at Universal Studios. There are 7 different places for you to eat, each one with a specialty. There's Moe's Tavern, which exactly mimics the show's bar, Krusty Burger, which serves hamburgers and Hot Dogs, Cletus' Chicken Shack, with chicken dishes and sandwiches, The Frying Dutchman, which serves fried seafood, and Luigi's Pizza pizzeria. There is also Lisa's Teahouse of Horror, with salads, wraps, light sandwiches and lighter and healthier options, Bumblebee Man's Taco Truck with Mexican food, and Lard Lad Donuts, which serves desserts.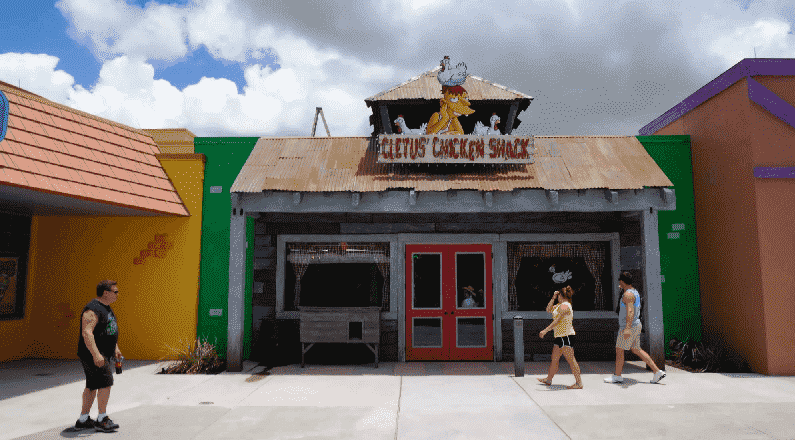 3) Restaurants at Production Central at Universal Studios Orlando
Everyone knows that Universal Studios Park is focused on film production, and it has an area dedicated only to that part of cinema and TV. You feel at the heart of the films and can see all the magic of the production. In this area you can eat at Universal Studios 'Classic Monsters Cafe, which serves pasta, pizza and roast chickens, and also go to Bone Chillin', which has very refreshing drinks.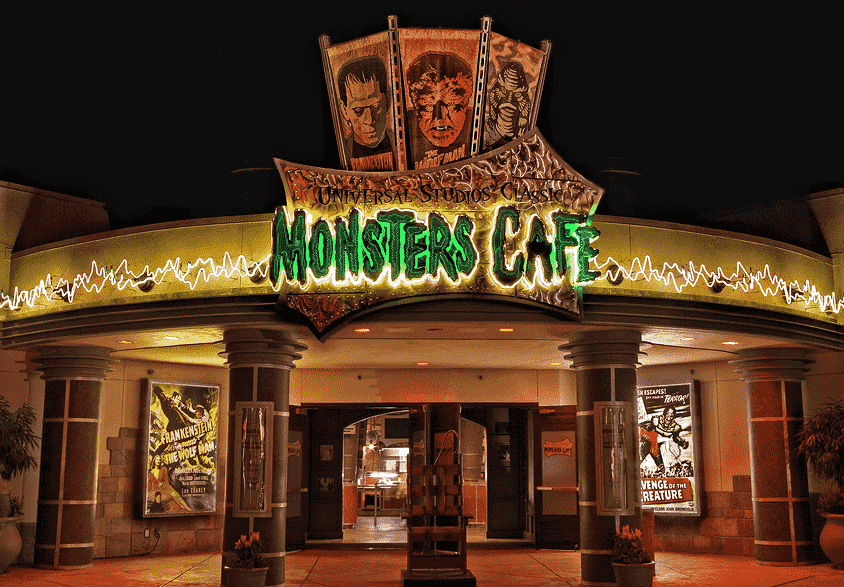 4) Restaurants at New York area at Universal Studios Orlando 
There is a little bit of New York in the middle of Universal Studios in Orlando, and in that part you will feel like you are in the Big Apple. There are those typical vendors with trolleys in the middle of the malls, selling ice cream, popcorn, fresh fruit, cold drinks and even smoked turkey thighs. In addition to these delicacies, you can eat at Louie's Italian, an Italian restaurant that sells pizza, pasta and salads; and at Finnegan's Bar and Grill, where you can eat meat, sandwiches and fish and chips. It also has a Starbuck's coffee shop and a Ben & Jerry's ice cream shop in this part of the park.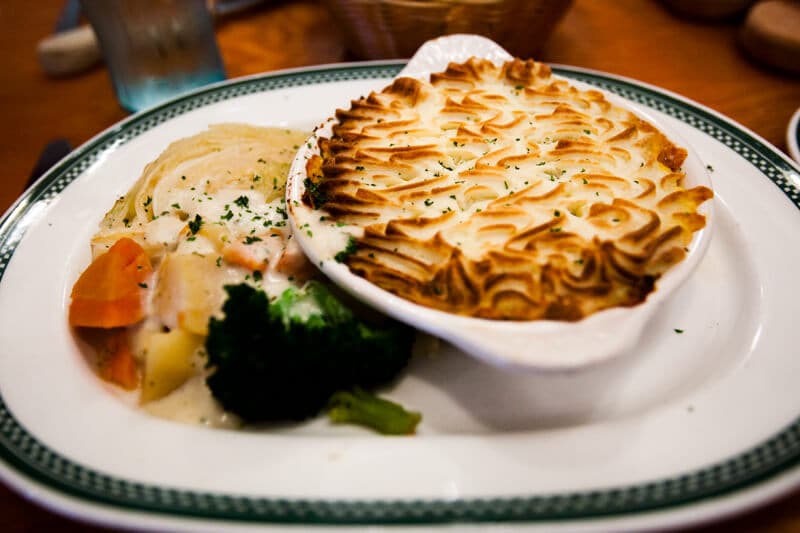 Extra tip: free drinks refill throughout the park
Did you know that it is possible to have free refill drinks at Universal's parks in Orlando? Few people know it, but it is possible to drink water, sodas and even a variety of refreshments by paying only once for a classic refill glass, which still serves as a souvenir in the parks. The glasses are beautiful, and can be entirely red or with themed designs, like the one in the movie "Despicable Me". In them, you can put water and other soft drinks included in any beverage kiosk, quick service restaurants and full service restaurants. There are machines all over the park for this supply, which you use in a self-service style.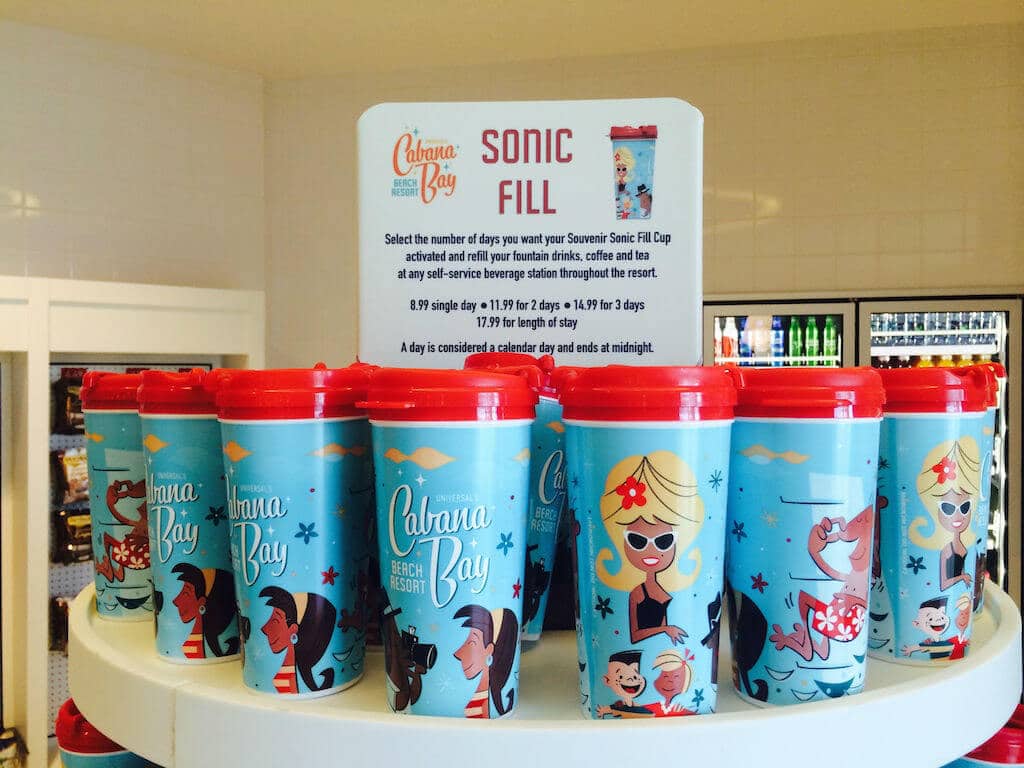 In other words, the glass cannot be refilled in beverage carts. It is worth remembering that the refill of water in this glass is always free, but different drinks can have a price (ussualy just a dollar). The Universal themed glass costs around US$ 10 and can be taken to all your visits to Universal's parks, on different days, and you only pay for the refill.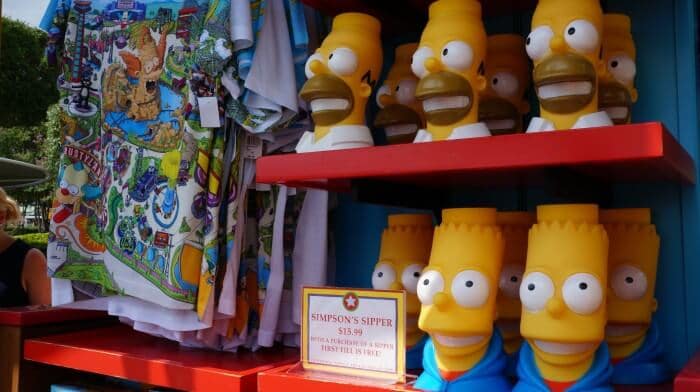 Single riders: faster queues for those going alone
Single Riders are separate lines for those who are alone or do not need to go with someone they know in a toy car. In Orlando, both in Disney parks and Universal parks, there is the normal queue and, separately, Single Riders, for those who are willing to go alone in the attraction. It is well worth using them, as you save a lot of time in the park.
These lines move much faster and fill holes in groups of friends and families that are in an odd number and need a partner for the toy. At Universal Studios, there is a single rider queue for Hollywood Rip Ride Rockit, MEN IN BLACK Alien Attack, Revenge of the Mummy and Harry Potter and the Escape from Gringotts – all of which are worth it.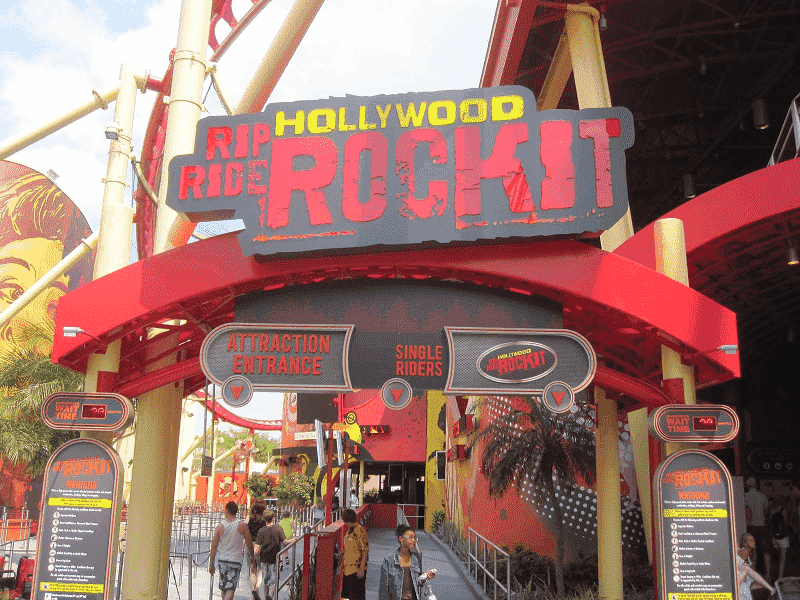 Enjoy your visit even more with the Universal app
There is a Universal Orlando app that serves both Universal Studios park and Islands of Adventure park. The application is free and available for phones and tablets with Apple and Androids systems, and as the parks have free Wi-Fi, you can even download it at the time of your visit! It is very useful, as it has features such as the park map, the waiting time of the queue of each attraction (so you can plan your visit and not waste time), the time schedule of each show, how much time is left to start a parade, where are the characters in the park map, which is the nearest restaurant or bathroom, and many other information that will help you to enjoy the complex even more.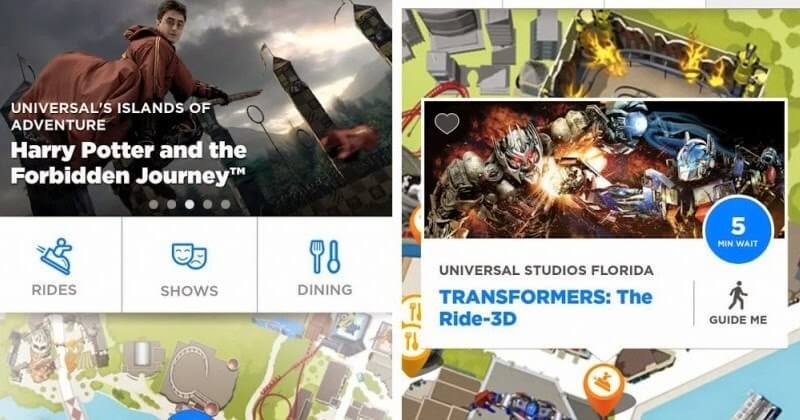 Universal Studios events: Mardi Gras, marathons and Halloween
There are some events promoted by this park throughout the year that are real success! The first one is Mardi Gras, a kind of Carnival inside Universal Studios, filled with floats, parades and shows, which spread joy to all visitors. To attend this attraction, you do not need to purchase any additional tickets, just the normal Universal Studios Orlando ticket.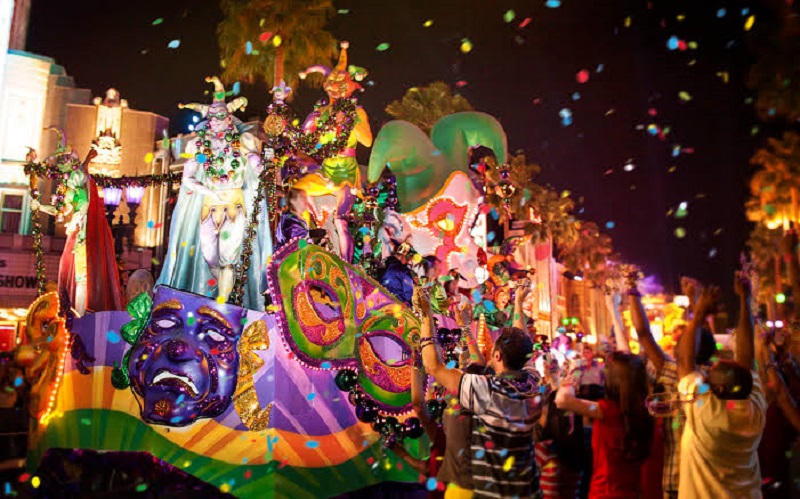 Another event is the character race, which takes place at the beginning of the year and is called Running Universal Epic Character Race. In it, runners will be constantly surrounded by some of the most remembered characters from Universal and pop culture, and get to know Universal Studios and Universal's Islands of Adventure from a different point of view. The incisions are made through Universal's official website and, at the end of the experience, runners wins a medal and can take unique photos with their favorite characters, exclusively.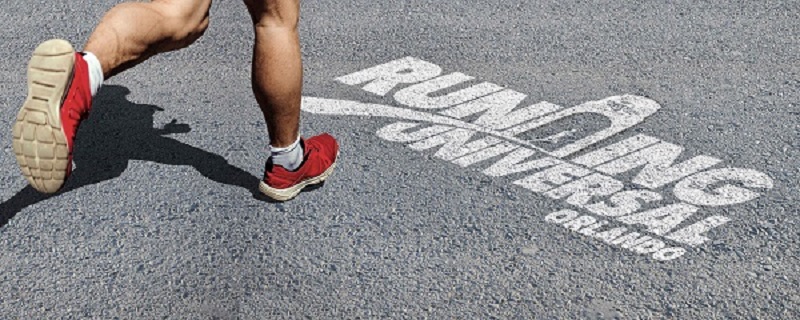 Universal's most remembered event, however, is its Halloween nights. Unlike Disney, Universal promotes a scary Halloween every year, with actors and horror houses. Everything is very realistic and well done, perfect for those who like the theme. Each year, new attractions are added to the program, such as themed houses and scare zones.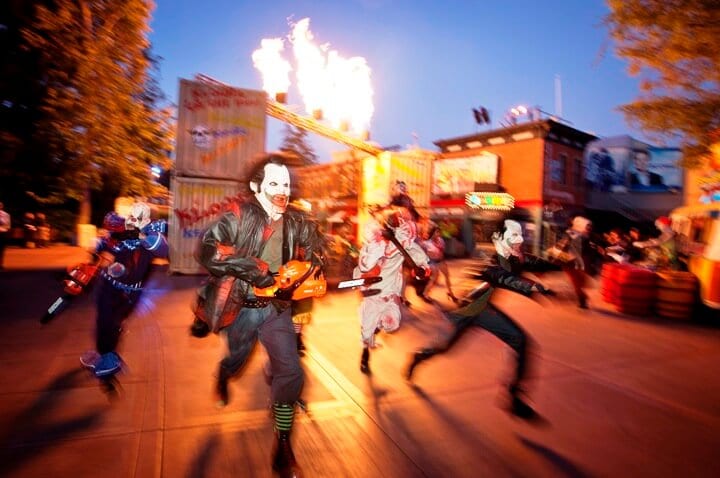 Tips to make the most of your trip to Orlando
Now that you've seen everything about Universal Studios theme park in Orlando, a great tip that makes the difference on your trip is to choose the location of your hotel. Orlando is a big city, and it's so much better to stay in a region close to the main tourist spots. See our article best areas to stay in your trip to Orlando to learn about the best regions to stay there and how to get a great hotel for an excellent price (and find good deals). You will stay in the best region, close to the parks and outlets, and enjoy even more your trip!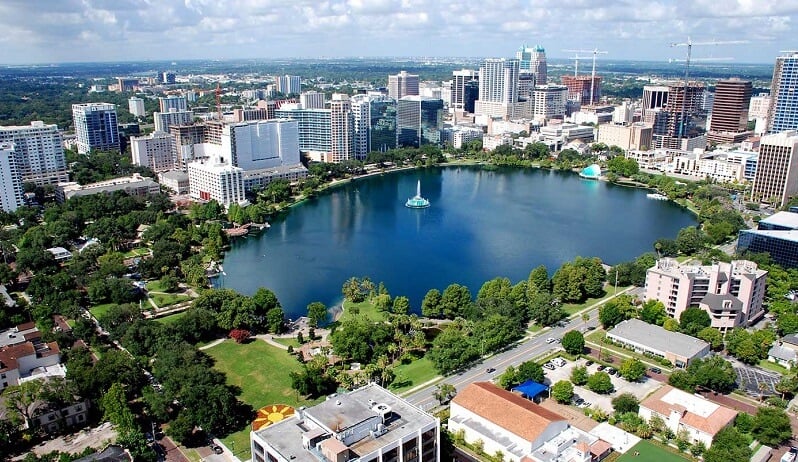 Orlando's parks, outlets and tourist spots are very far apart, which is why the tourists always choose to rent a car in the city. With a car, you will be able to enjoy your trip even more, visiting everywhere and shopping with peace of mind. If you want, see our article how to rent a great and cheap car in Orlando, where we give you every information that you need to know about this subject, with tips about how to find unique prices using comparators. It 's much cheaper than people think, and it is worth it because Orlando is definitively a city to explore by car.
How can I use my phone in Orlando?
Being able to use your cell phone on your trip is something extremely useful. With it working, you can search about all the spots, access the discount coupons and park apps, check the weather and even use the GPS, saving the rent of this equipment for the car. Besides, of course, being connected to the various social networks!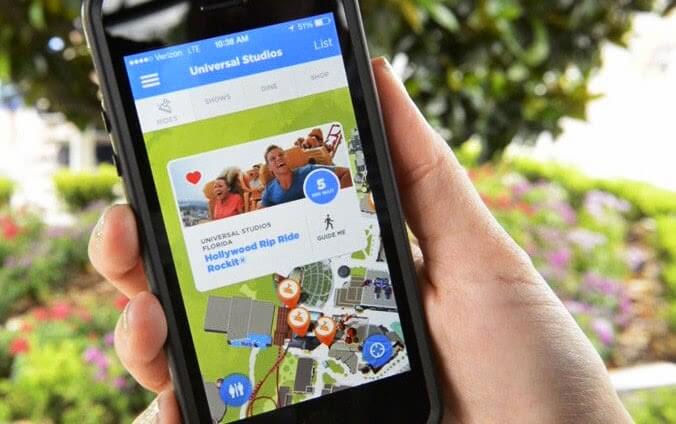 We have selected the best tips about how to use your phone in Orlando, in which we indicate the cheapest way to use it all day long and anywhere in the entire country. With the mobile internet, you can search everything about Universal Studios theme park in Orlando!
Where is the cheapest place to buy Orlando tickets?
Many people don't know where (and even when) to buy Disney and Orlando tickets. We've done a lot of research and find out where is the cheapest place to buy Orlando parks tickets. We always buy our tickets there! It's where you'll find the best prices and where you can buy all the tickets, for all the parks and attractions at once, in the same place.
Don't forget about the Travel Insurance for Orlando!
A very important tip is to have an International Travel Insurance before traveling to Orlando. No one should travel without it, so you can avoid major problems abroad! It ends up being cheaper than people think, and in our article of International Travel Insurance for Orlando you check everything you need to know about it: which are the best insurance companies, and tips for hiring excellent coverage for a lower price, saving a lot.
Must-see articles from Orlando: