Find out which is the best areas to stay in your trip to Orlando, in the most practical and cost-effectiveness regions. When you're well located, you can go anywhere in Orlando in less than 15 minutes by car! Here we'll write about the main neighborhoods and regions where we recommend you to stay in Orlando: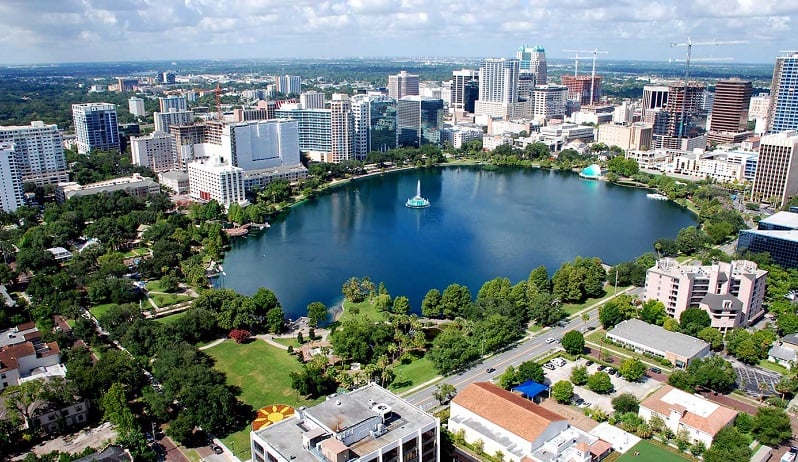 After reading this article, check out our tips about how to save a lot of money on your trip to Orlando. It is the most accessed article on our blog and will help you with all the trip planning. There are several unmissable tips that will save you A LOT of cash and set up your entire trip to Orlando.
Orlando Neighborhoods
Orlando has great areas to stay in, and two of the most famous one are those of International Drive and Lake Buena Vista. International Drive is the main avenue in the city, which gives access to the most diverse tourist attractions, in addition to the malls. This region is also close to Universal and SeaWorld parks. Talking about Lake Buena Vista, it is a small town in Florida, right next to Orlando, where part of the Walt Disney World Resort complex is located. The city is full of roads that connect its main tourist attractions. It is here, in fact, that most Disney hotels are located.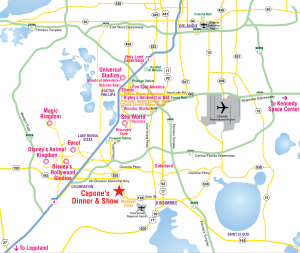 The further south you are, the closer to Disney you will be; and the further north you are, the closer to Universal and SeaWorld you will be. If you want to see hotel options that cover these two regions, click here and see a map showing all the hotels. We have already put in a filter that shows only hotels with a score of 8+, which will guarantee an excellent accommodation. Then, just enter the date of your trip to see the prices and choose your favorite one. Staying inside that orange line in the map, there is no error.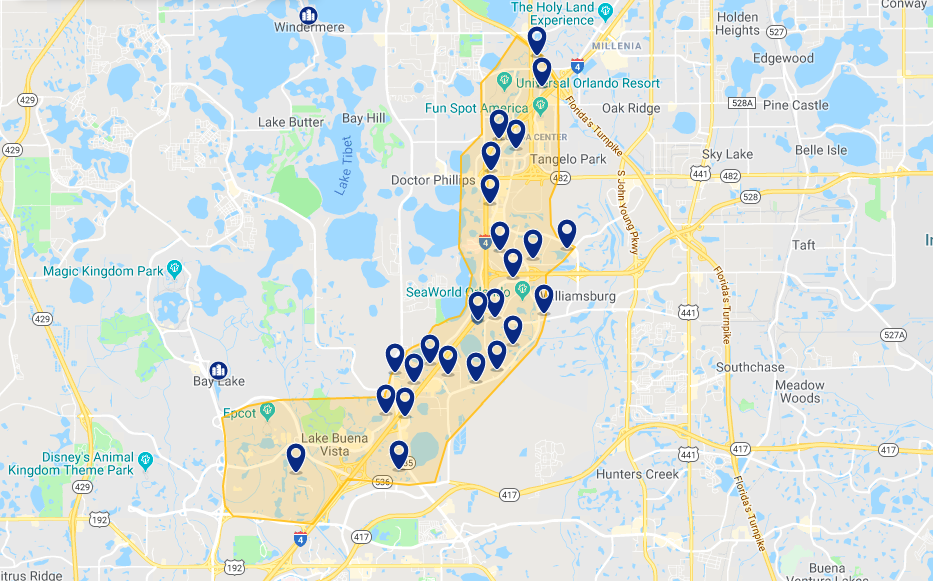 1) Staying at the International Drive Orlando area
International Drive is Orlando's main avenue and is right in the middle of all attractions, parks, shopping malls and outlets. While International Drive is outside the park world, it is close to all of them, less than 20 minutes from the Disney, Universal and Sea World park complexes. Being outside the park complexes, International Drive hotels end up being the cheapest to stay and stay in Orlando.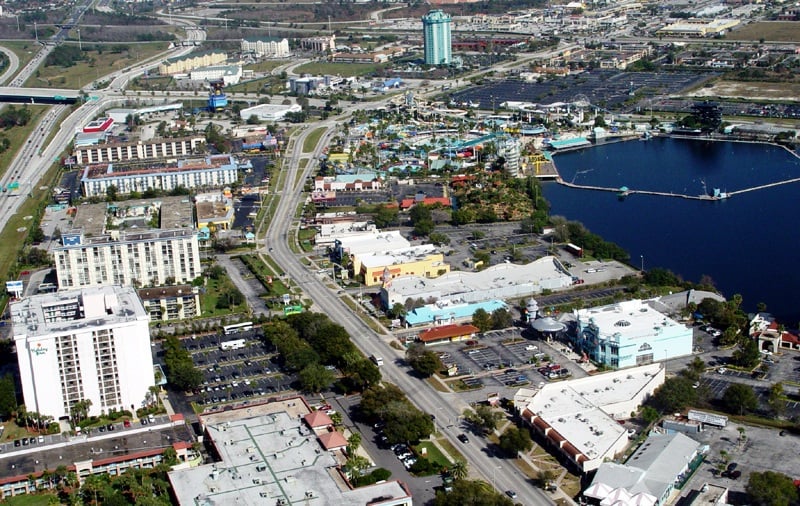 They are hotels with great cost benefit, because they are cheap and yet have great service. They are usually new, have spacious rooms, and most have great pools. They usually have large rooms for families and are a great option for staying in Orlando, saving a lot. We only advise car rental, as in any region of Orlando, as the city is large and the parks, shopping malls and sights are a little distant (but by car everything is close and the avenues are great and very fast). It is the ideal place for those who want to be close to parks and shopping, and where most of the hotels in the city are located (in our opinion, the best place on the list of "Which is the best area to stay in Orlando?").
2) Staying in Disney World Hotels Orlando
When it comes to traveling to Orlando, there's the idea of ​​visiting Disney. That is why the hotels in the Walt Disney World complex are the most famous ones. Disney Hotels in Orlando are a little more expensive than the others because they offer many benefits and all the Disney magic 24 hours a day. If you can stay in a hotel within the complex, stay there, as the treatment is very nice.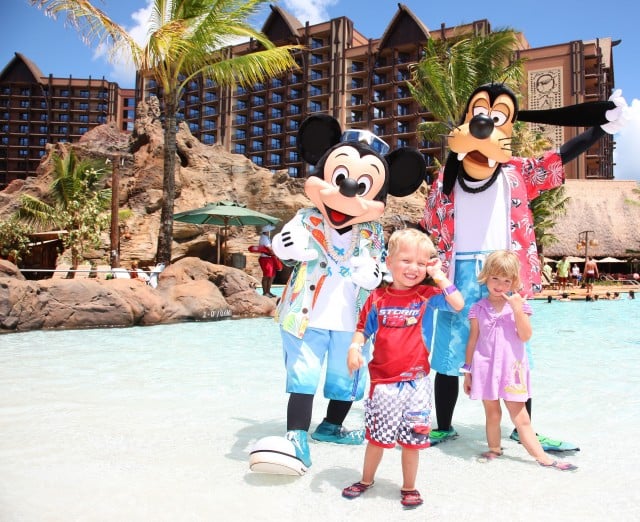 People staying at Disney hotels in Orlando have benefits such as more time at the parks, free transfers to them and some other things. Anyone who is traveling and wants a Disney experience should stay there. If you want to travel for shopping and other things, it is worth staying in hotels on International Drive, which are much cheaper and have a better cost-benefit part. The Disney Complex is the most expensive option on the list, but even so, it has economic options that can worth it, depending on how much time you want to spend at Disney.
3) Staying at Lake Buena Vista in Orlando
The Lake Buena Vista area is one of the most beautiful ones in Orlando, as it has lakes scattered on all sides. In fact, it is next to the Walt Disney World complex and even covers it, so it is the choice of many people who travel to Orlando with the intention of visiting Disney, but who do not want to stay in the hotels within the complex and prefer options cheaper and more accessible. It is good for those who want to shop as it is next to the Vineland Premium Outlet and is great for those who want to stroll at night. The hotels there are very beautiful and large. It is another excellent option from where to stay in Orlando, as good as International Drive.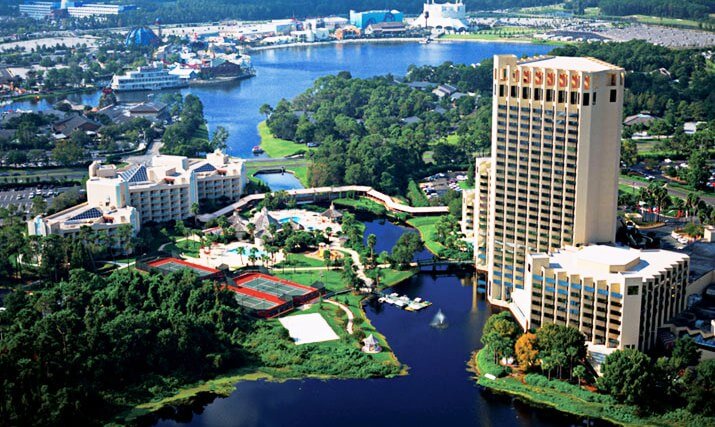 4) Staying at the Universal Orlando area
Another area known is the Universal Orlando region. This area is close to Universal's parks, which are Universal Studios and Islands Of Adventure. That's where the famous Harry Potter park is located, for example. The advantages of being in this region is that you will be staying close to these parks and there is a very lively nightlife. It is close to the CityWalk, which is Universal's entertainment center, with several bars, restaurants and clubs. It is recommended for those who want to stay close to Universal parks and for those who like a lively nightlife. For shopping, it is close to one of the Orlando Premium Outlets.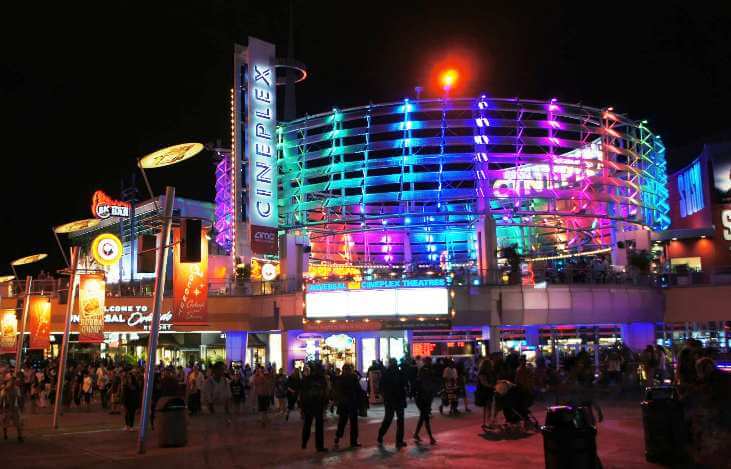 5) Stay in the SeaWorld Orlando region
In the south of International Drive is the SeaWorld park area. It is a good location as it is close to Disney and Downtown Disney – a very beautiful place, full of gardens and incredible scenery. It has huge areas and that is why hotels in this region even have a golf course. It is a recommended region for those who want to stay close to the Sea World group parks, which are SeaWorld, Discovery Cove and Aquatica. The hotels here usually have great deals and very good prices.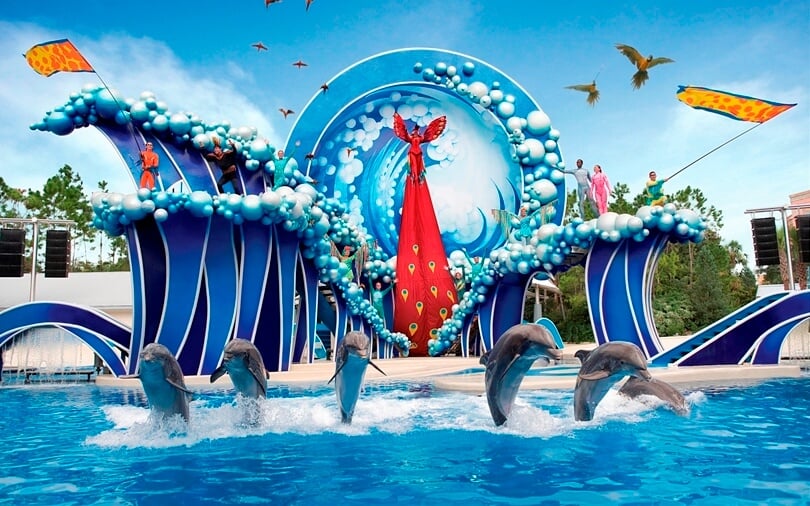 Como achar ótimos hotéis por preços incríveis nas melhores regiões de Orlando e na Disney
A great tip to find good hotels, with incredible prices, in the region you want and save a lot on accommodation, is to use this Hotel Search Engine in Orlando. We always use it, as it is the largest hotel booking site in the world. Not to mention that it has all the hotels in Miami, Orlando and the world in his searches, with unbeatable prices due to the strong negotiation they do. And there you can check the opinion of other tourists who have already stayed in hotels, which helps a lot when evaluating each one.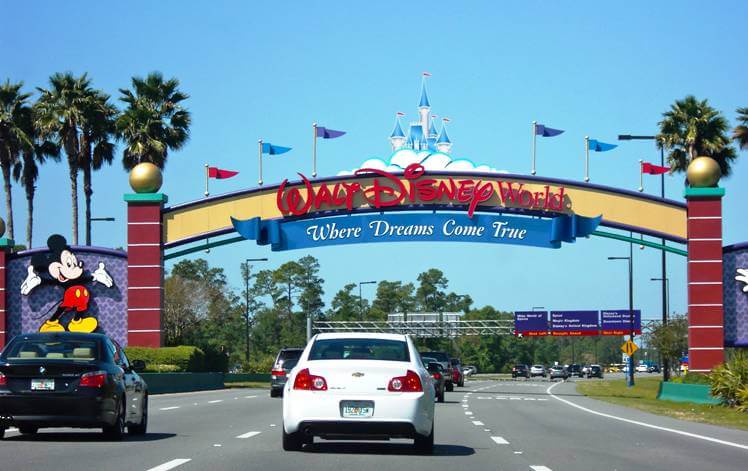 Another very good tip is that this search engine has a very strong partnership with the establishments and they offer free cancellation in almost all hotels. This is great, because the factor that will save you the most in hosting is the advance. The sooner you make the reservation, the cheaper you pay. So, you can book your hotel now, to guarantee the lowest price, and if you find a better one afterwards (or just don't want to stay in it), just cancel for free.
Hotels we've stayed in over the past few trips: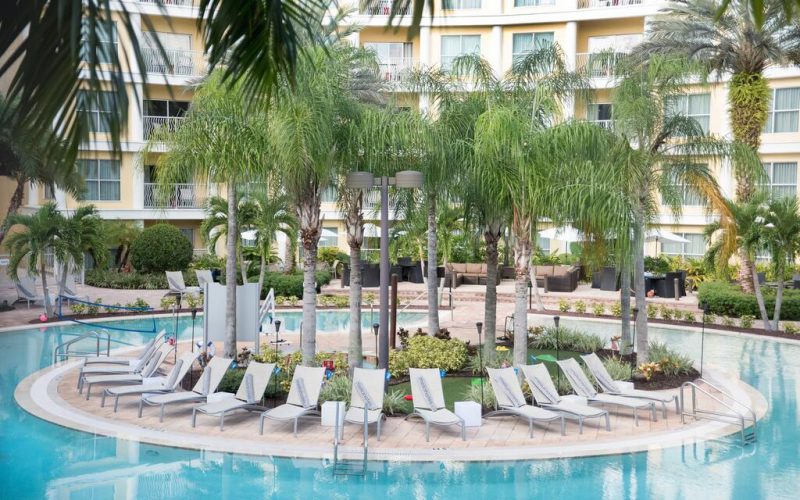 Save a lot by renting a home in Orlando!
A tip that will save you a lot of money, especially if you are traveling with a group of friends or family, is to stay in a vacation rental home in Orlando. There are hundreds of apartments well located, near Disney, and prepared to receive tourists. It is an option that can be a lot cheaper than a hotel and provides much more comfort and privacy.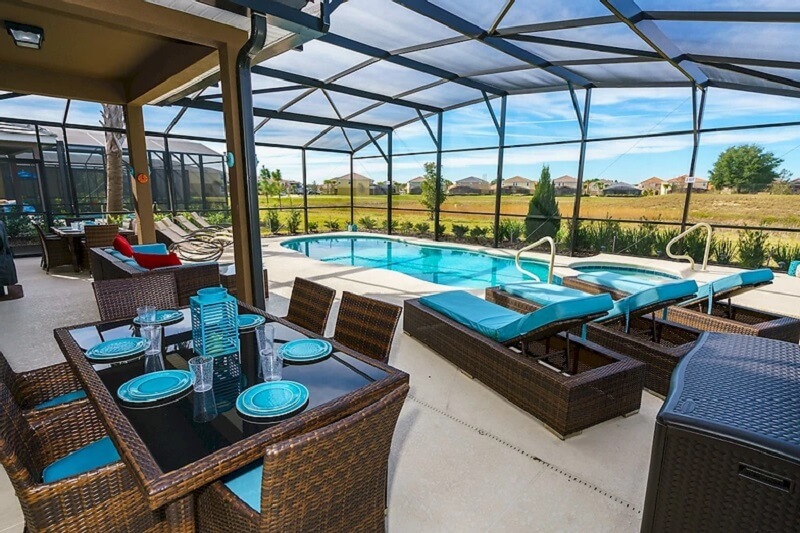 The first advantage of renting a home in Orlando is the price: if you are traveling with more than four people, renting a house is cheaper than paying for hotel rooms. And the more people there are, the cheaper it gets. If you're traveling with six people, it is already MUCH cheaper than a hotel, for example. With 10 people or more, it's surreal.
In addition to the price, the security is also a great advantage: these are closed luxury condos monitored 24 hours a day! Nobody enters the house, unlike what happens in hotel rooms. And the houses are all ready to use – you don't have to worry about a thing! Another advantage is the comfort of having your own space during the trip, and feeling literally at home.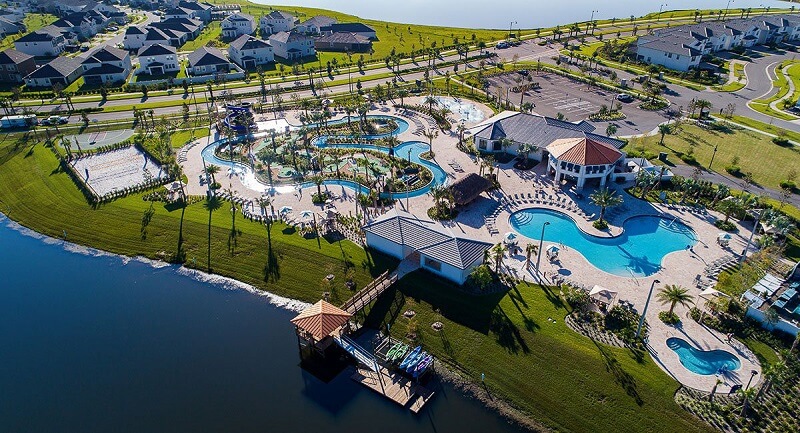 Renting a house in Orlando is great; it is a much better accommodation, and you will save a lot, comparing to hotels. If you want to take a look, see this website that we always use. It is the largest and the best home rental website in the United States. It has the best houses in Orlando, in the best condos, and with the best prices.
When you enter that website, the Kissimmee region will open to you, which is where all the Orlando vacation homes are located, and is next to Disney (5 minutes by car). There are many condos to choose, but the ones we liked the most are Windsor At Westside (the best of all, with the best houses) and Paradise Palms (which is the cheapest and is very well located).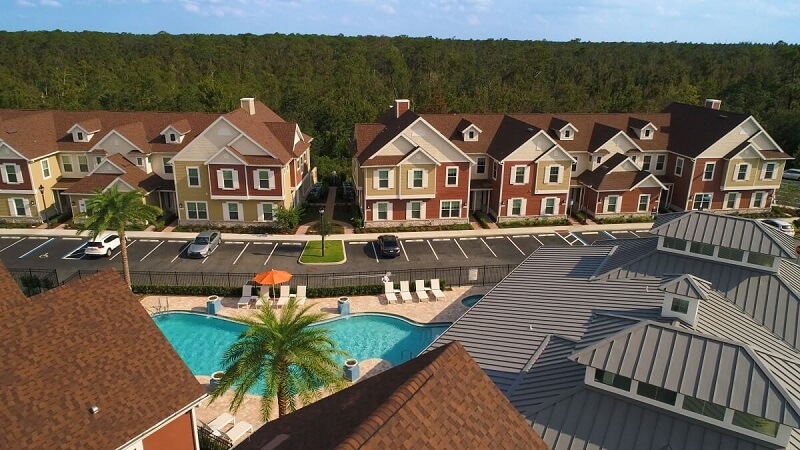 Tips to make the most of your trip to Orlando
Now that you've seen everything about the best areas to stay in your trip to Orlando, a great tip that makes the difference on your trip is to rent a car. Orlando's parks, outlets and tourist spots are very far apart, which is why the tourists always choose to rent a car in the city. With a car, you will be able to enjoy your trip even more, visiting everywhere and shopping with peace of mind. If you want, see our article how to rent a great and cheap car in Orlando, where we give you every information that you need to know about this subject, with tips about how to find unique prices using comparators. It 's much cheaper than people think, and it is worth it because Orlando is definitively a city to explore by car.
How can I use my phone in Orlando?
Being able to use your cell phone on your trip is something extremely useful. With it working, you can search about all the spots, access the discount coupons and park apps, check the weather and even use the GPS, saving the rent of this equipment for the car. Besides, of course, being connected to the various social networks!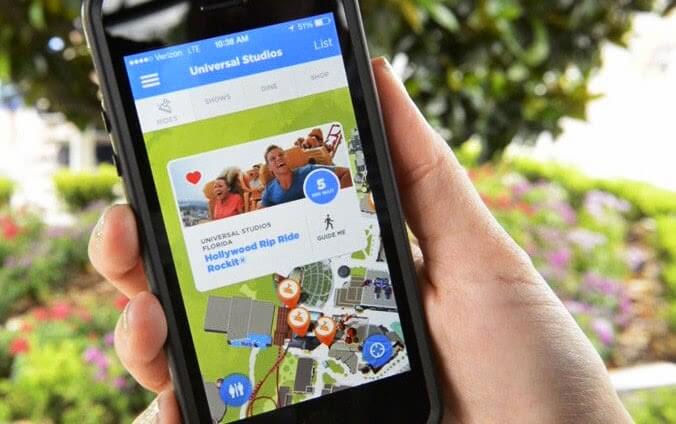 We have selected the best tips about how to use your phone in Orlando, in which we indicate the cheapest way to use it all day long and anywhere in the entire country. With the mobile internet, you can search everything about the areas to visit in your trip to Orlando!
Where is the cheapest place to buy Orlando tickets?
Many people don't know where (and even when) to buy Disney and Orlando tickets. We've done a lot of research and find out where is the cheapest place to buy Orlando parks tickets. We always buy our tickets there! It's where you'll find the best prices and where you can buy all the tickets, for all the parks and attractions at once, in the same place.
Don't forget about the Travel Insurance for Orlando!
A very important tip is to have an International Travel Insurance before traveling to Orlando. No one should travel without it, so you can avoid major problems abroad! It ends up being cheaper than people think, and in our article of International Travel Insurance for Orlando you check everything you need to know about it: which are the best insurance companies, and tips for hiring excellent coverage for a lower price, saving a lot.
Must-see articles from Orlando: