Find out our tips to save A LOT of money on your entire trip to Orlando! We have created an entire travel guide with tips that will make your trip much cheaper. You will save a lot on accommodation reserves, airplane tickets, meals, travel insurance, attraction tickets, shopping, car rental and everything else. See all the tips to save money on your trip to Orlando: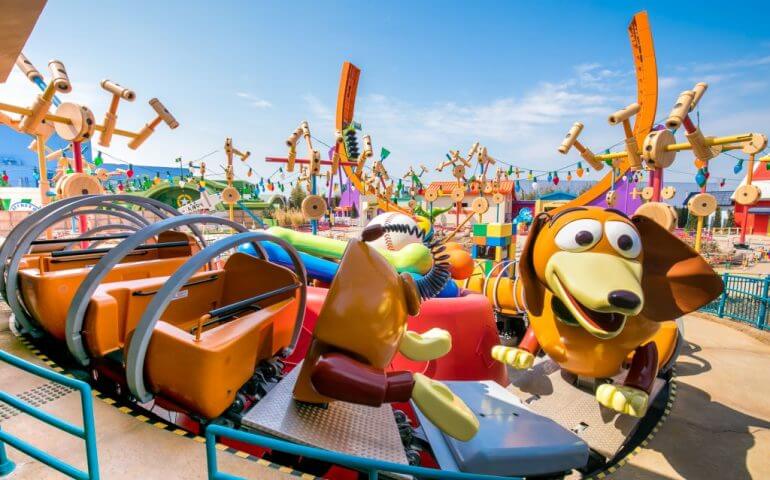 1. Prefer the low season months in Orlando
The first of the tips to save money on your trip to Orlando is the simplest of all, but it is the one that will save you the most: avoid traveling in high season. At the middle and the end of the year, everything is much more expensive in Orlando. If you travel in the low season, wich means the least crowded season, you will pay cheaper on almost everything and will run away from queues and crowds.
We recommend you avoid the months of july, december and january, in special. And also the weeks of the American Spring Break (usually in March, but it changes every year) and the Easter holiday in April. In these months, you will pay less for everything!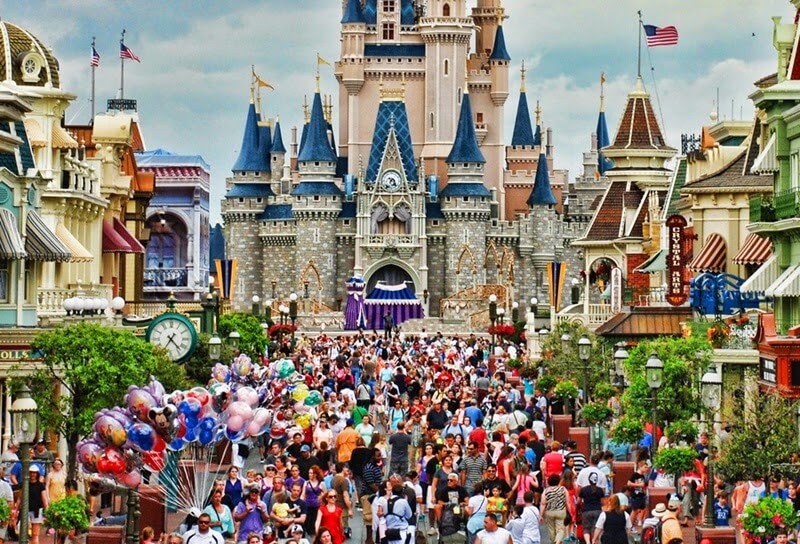 2. How to find the cheapest air tickets to Orlando
By following some important tips, you will be able to find cheaper air tickets to Orlando and save a lot (since the ticket is the most expensive item of the trip). The first great tip is to access some airline comparator, which does a search on all airlines for Orlando. It saves you from having to log into each company's website and shows you all the options available.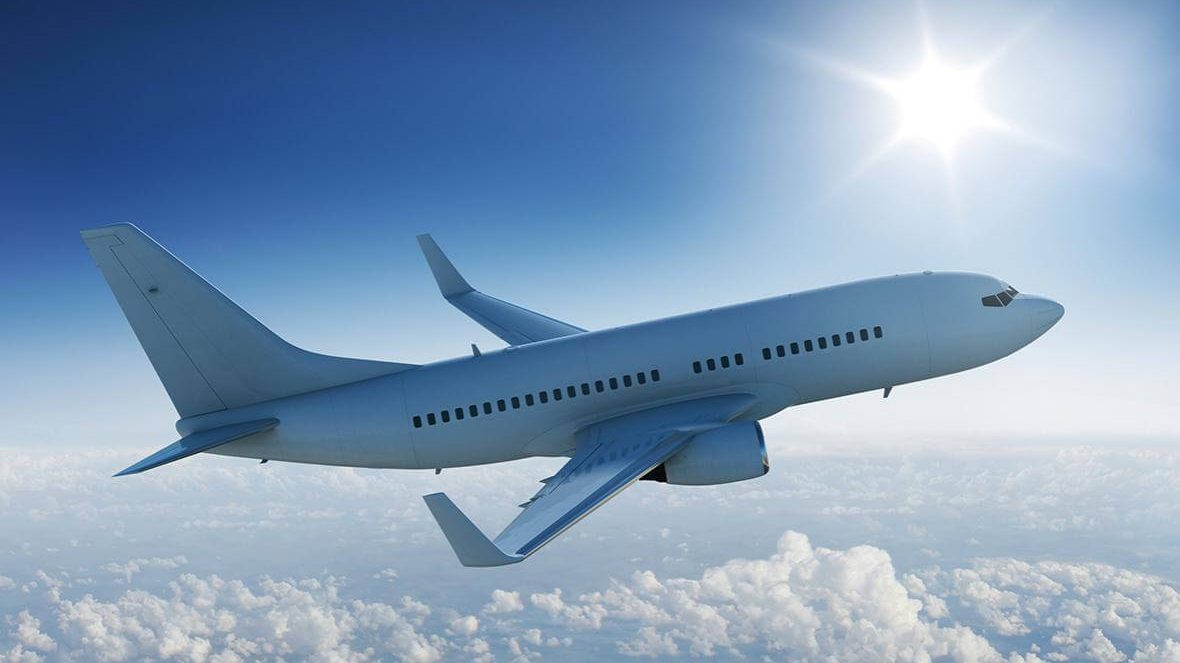 We always use this comparator of airline tickets, because it is the one that always has the best prices and is one of the safest and most famous in the world. Click on it and follow the tips below to buy the tickets. Just using it, you will be able to find the best prices.
Airfare tips to save money on your trip to Orlando: always check the price of the ticket to another nearby city, such as Orlando. Sometimes you can get lucky and find cheaper flights at these cities, and then just buy a domestic flight to Orlando, that is much cheaper, or even go by car. Another tip is to research the flight date always on a Monday, Tuesday or Wednesday. Thursday, Friday and mainly Saturday and Sunday flights are usually more expensive.
Normally, night air tickets are the most expensive, and afternoon flights are cheaper. And the more stops the flight has, the cheaper it gets.
3. How to save money on shopping in Orlando
– Prefer the outlets
Se você quer economizar muito nas compras em Orlando, go first to the outlets, to buy everything you need at the lowest price. What you don't find there, you look in the malls and street stores in Orlando, after this visit.
– Discount coupons

One of the tips to save money on your trip to Orlando that few tourists know is to use the incredible Orlando discount coupons. All outlets and malls have discount coupons up to 50% for their main stores, and it worthwhile.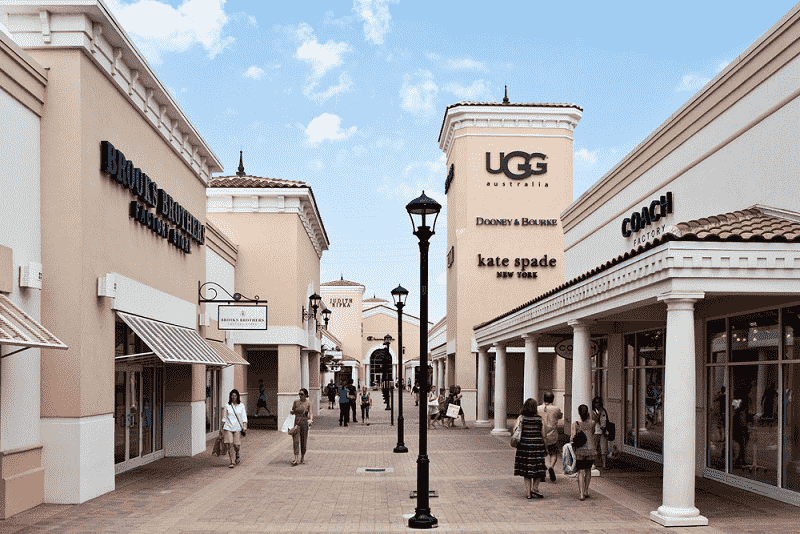 – Department store

Department stores are quite famous in the United States. They are large stores of clothing and accessories that often have products even cheaper than in outlets. It is the place where you will find clothes VERY cheaper and from all famous brands. The best known stores are Marshalls, Ross and T.J. Maxx. There are stores all over the city. But it is good to know that department stores are outlets and receive products that have already been discontinued. So the value is usually much lower.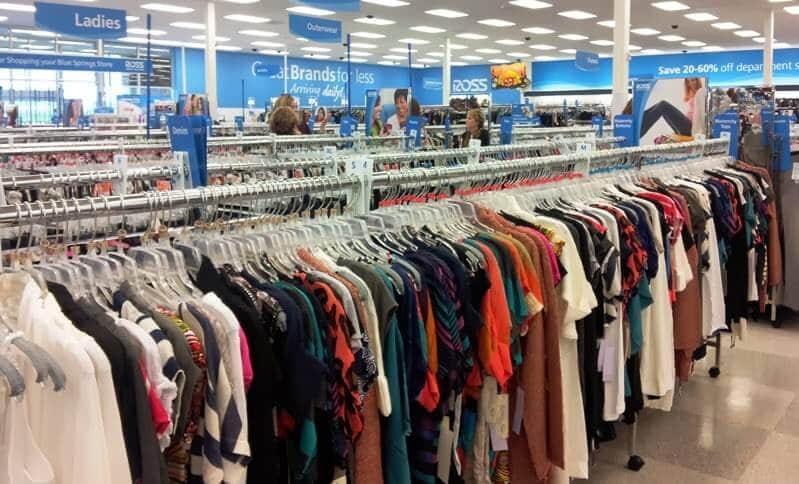 4. How to save a lot of money on travel insurance
An item that is indispensable for a trip to the United States, or any other place in the world, is the International Travel Insurance. It is a super cheap insurance that covers you for any unforeseen events you may have abroad, such as average assistance, dental care and luggage theft.
An appointment abroad costs more than US$ 400, and that's why any tourist prefer to be assured with a travel insurance – you can save a lot of money just by making a very cheap insurance.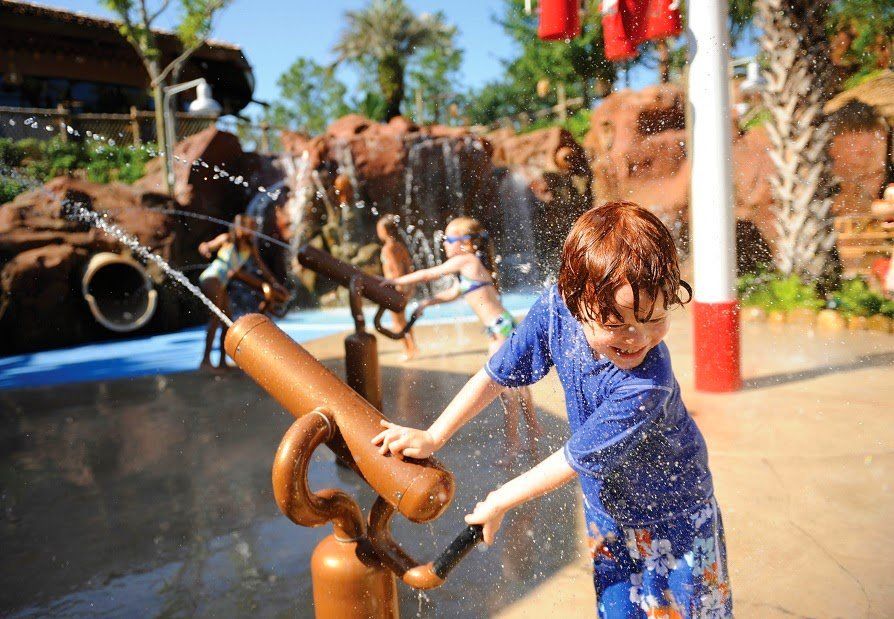 There is a travel insurance comparator that is excellent and searches all travel insurance in all the major companies in the United States. If you want to do the research now, click here on travel insurance comparator. In less than a minute you have the budget for all travel insurance, and you can hire yours. Then, just print out the policy and take it with you on your trip. We recommend the companies Travel Ace, Assist Card, GTA, Green Card and SulAmerica, which are the world leaders. They are extremely reliable and always have the best prices.
5. How to save money using your phone in Orlando
Another way to save in Orlando is to use your cell phone. Using your international roaming abroad is usually the worst option and ends up being much more expensive. To use wi-fi, you will depend of the hotel or some restaurants that you're in.
So, what most people do and  is very worthwhile is to buy an international prepaid chip from an American company. It ends up being MUCH cheaper and you can use the internet throughout all your trip and with an excellent signal. We always use it and recommed!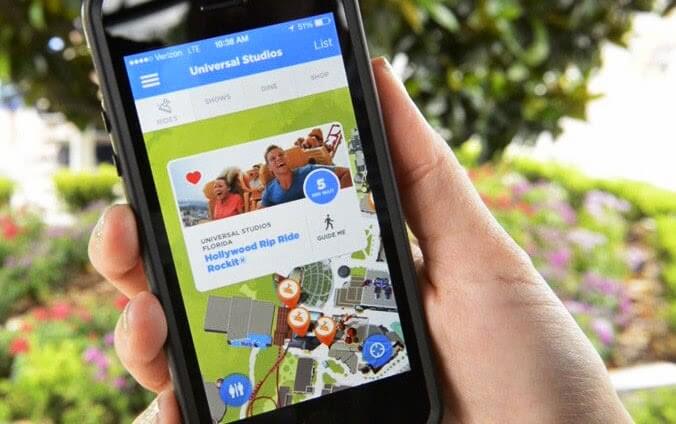 If you are renting a car, the chip will come out for free, because with your cell phone working you won't need to rent the GPS with the car rental company (because you can use it in the cell phone). The amount you will save from the GPS already pays the chip.
After all these years, testing several different chips and traveling all over the world, the one that we like the most and always use now is this travel chip. It has a good price and an excellent service. The signal was excellent in all the cities that we visited, and you can buy it super fast on their website. The chip is digital, and it is called eSIM.
You receive the instructions and install it on your cell phone, from anywhere in the world, using a QR code. It is no longer necessary to have the chip, int he physical way. This makes it a lot cheaper and a lot more practical. You can buy from anywhere in the world and install it right on your phone. And use our GRUPODICAS coupon to get a discount!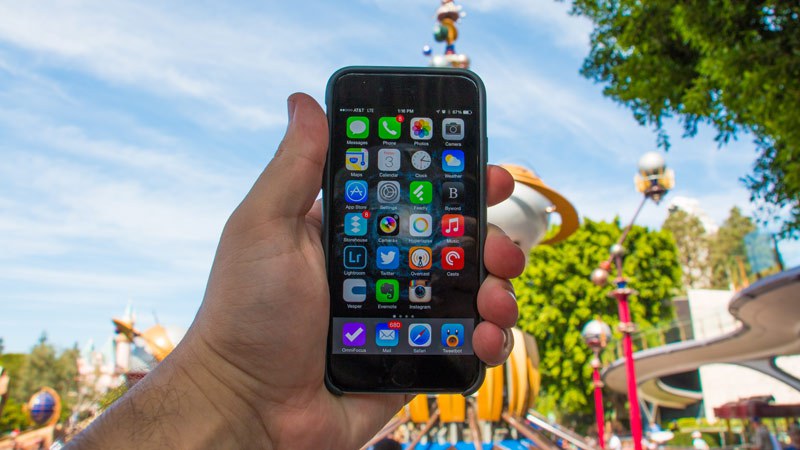 6. How to save a lot of money on car rental

Orlando is a city to be explored by a car, as it has several beautiful beaches and outlets, all spread over different regions. Tourists who go there usually prefer to rent a nice car and drive around the city. It helps a lot, it's an incredible experience, and you have the freedom to go wherever you want (including visiting near cities like Fort Lauderdale, Boca Raton, Key West and Orlando). And for those who want to go shopping, it is even more important.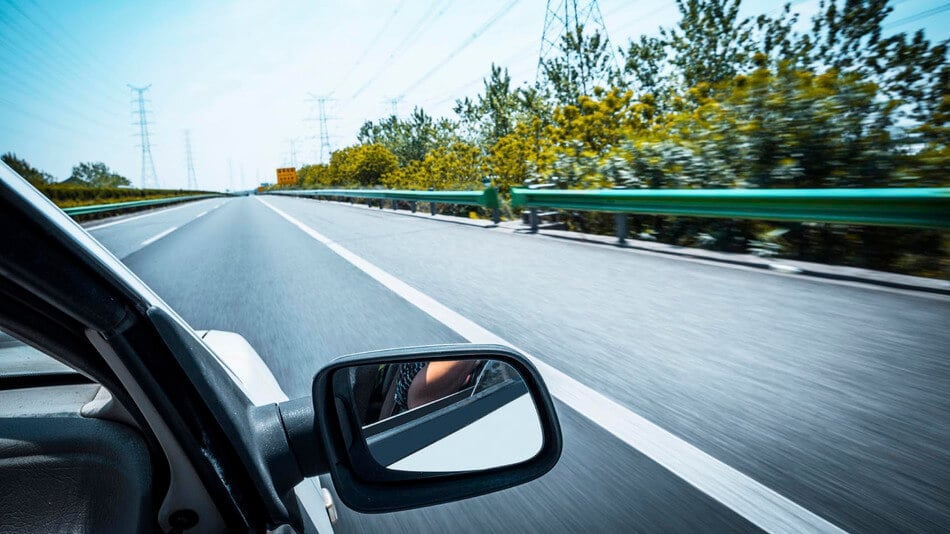 1: Book your car in advance
The first tip to save when renting a car is to book as far in advance as possible over the Internet – the sooner you book, the cheaper you will pay. Make your reservation online as soon as possible; it is very worthwhile it and you can save money with earlier promotions, paying much cheaper compared to renting closer to your trip.
2: Don't rent a GPS in Orlando
Another cool tip to save money on your trip to Orlando is to not to rent any GPS. Instead it, use your cell phone's GPS. This will save you about US$ 120 from your GPS rental, and the chip you will use on your phone will come out practically for free (see more bellow).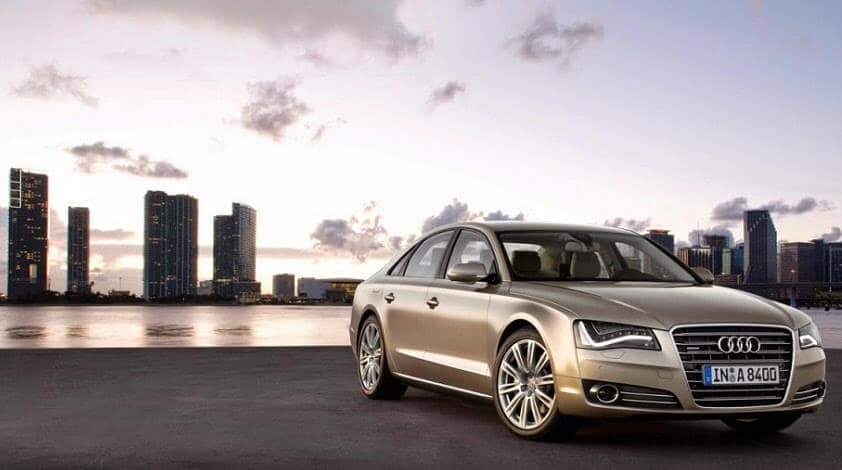 3: Use amazing price comparators
There are two car rental price comparators in Orlando that are amazing and do a great search on all the major car rental companies of the city, finding the best prices and great deals. As they are the largest comparators in the world, they have unbeatable partnerships and prices with rental companies. We have already saved a lot on a car rental in Orlando that we were going to do with an agency and we found the same car from the same company much cheaper on the comparator. Use both of them and see which one is more worthwhile, to save even more.
Price Comparator 1: one of the largest comparator in the world, with great deals.
Price Comparator 2: the largest comparator in the world! It has more companies in its search, and the payment is always made in dollars.
More tips to save money on your trip to Orlando: Prefer the larger and more reliable rental companies, such as Alamo, Hertz, Dollar, Budget and Avis. Take out basic insurance at the time of booking, which is super important and is usually already included in the price – but don't take other extra insurances offered by the companies, usually at the time of picking up the car. It's just not worth it. With all these tips and comparators, you can save up to US$ 200 on rent.
7. Save money with the souvenirs in Orlando
Inside the parks, stores tend to be very expensive, so don't go out buying everything you see ahead! The Disney and Universal official stores are very expensive, so look first at Walmart or souvenir shops that are inside the city. The price will be much more affordable and they sell several things from Disney and the parks for a much lower price. You will save a lot buying Disney souvenirs outside the parks.
8. Water tip in Orlando parks
When going to the parks, take a small bottle of water with you and fill it in the scattered drinking fountains. Inside the parks, each water costs about 3 dollars. If you take three a day (the recommended for those who spend the whole day walking), it is already US$ 9 spent per day on water, per person. You can also buy water in supermarkets outside the parks for less than US$ 1.
9. How to save money on your hotel in Orlando
Staying at one of the Disney hotels is a dream! But this is the most expensive option of all. There are many hotels very well located, close to the parks and cheaper than Disney hotels. Orlando is one of the cities with the cheapest accommodation in the world. And as you'll probably be with a car, everything is just some minutes away from the parks and outlets. Also, most hotels have breakfast included, so you can save even more money.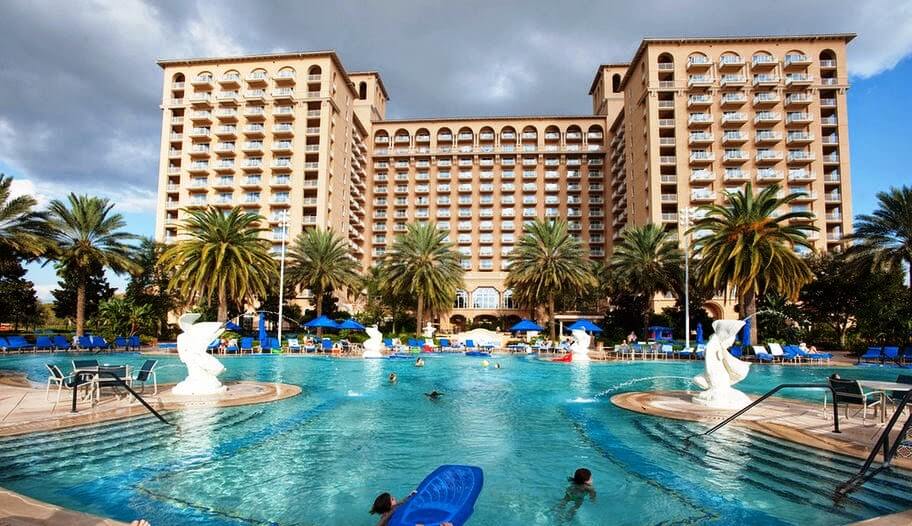 Use the hotel search: A great tip to find good hotels, with incredible prices, in the region you want and save a lot on accommodation, is to use this Hotel Search Engine in Orlando. We always use it, as it is the largest hotel booking site in the world. Not to mention that it has all the hotels in Miami, Orlando and the world in his searches, with unbeatable prices due to the strong negotiation they do. And there you can check the opinion of other tourists who have already stayed in hotels, which helps a lot when evaluating each one.
Free cancellation: Another very good tip is that this search engine has a very strong partnership with the establishments and they offer free cancellation in almost all hotels. This is great, because the factor that will save you the most in hosting is the advance. The sooner you make the reservation, the cheaper you pay. So, you can book your hotel now, to guarantee the lowest price, and if you find a better one afterwards (or just don't want to stay in it), just cancel for free.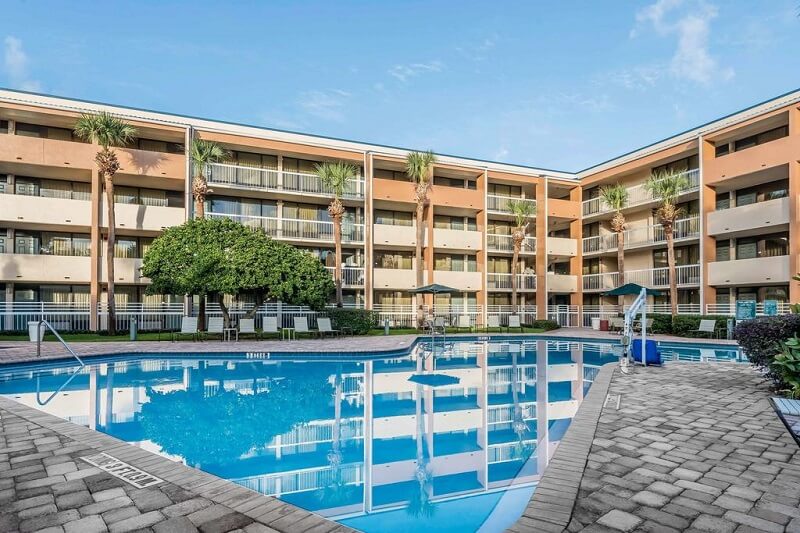 Hotels we've stayed in over the past few trips: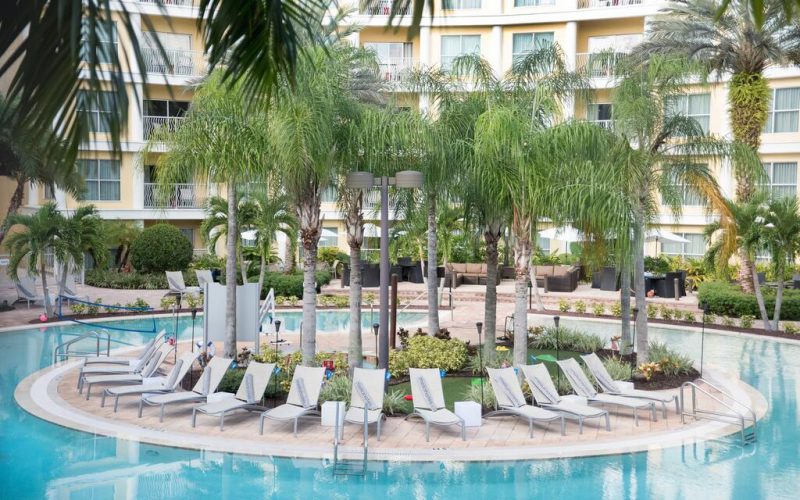 10. Save a lot by renting a home in Orlando
A tip that will save you a lot of money, especially if you are traveling with a group of friends or family, is to stay in a vacation rental home in Orlando. There are hundreds of apartments well located, near Disney, and prepared to receive tourists. It is an option that can be a lot cheaper than a hotel and provides much more comfort and privacy.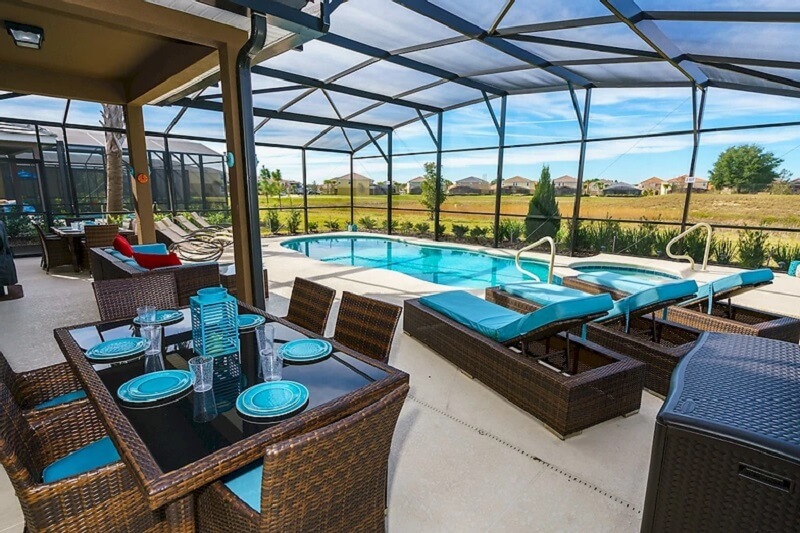 The first advantage of renting a home in Orlando is the price: if you are traveling with more than four people, renting a house is cheaper than paying for hotel rooms. And the more people there are, the cheaper it gets. If you're traveling with six people, it is already MUCH cheaper than a hotel, for example. With 10 people or more, it's surreal.
In addition to the price, the security is also a great advantage: these are closed luxury condos monitored 24 hours a day! Nobody enters the house, unlike what happens in hotel rooms. And the houses are all ready to use – you don't have to worry about a thing! Another advantage is the comfort of having your own space during the trip, and feeling literally at home.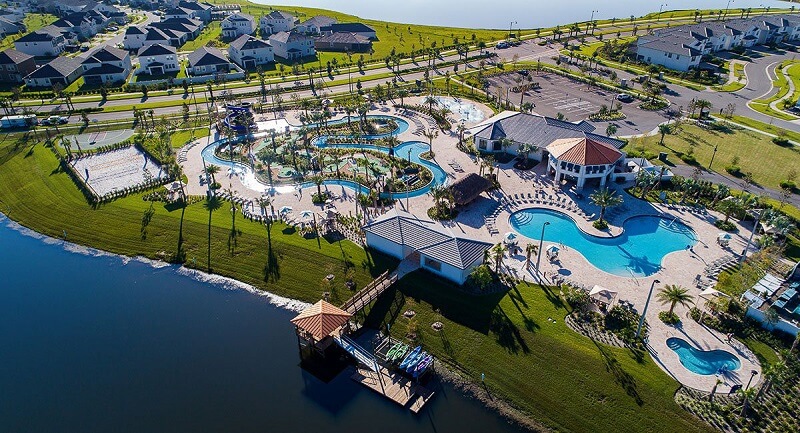 Renting a house in Orlando is great; it is a much better accommodation, and you will save a lot, comparing to hotels. If you want to take a look, see this website that we always use. It is the largest and the best home rental website in the United States. It has the best houses in Orlando, in the best condos, and with the best prices.
When you enter that website, the Kissimmee region will open to you, which is where all the Orlando vacation homes are located, and is next to Disney (5 minutes by car). There are many condos to choose, but the ones we liked the most are Windsor At Westside (the best of all, with the best houses) and Paradise Palms (which is the cheapest and is very well located).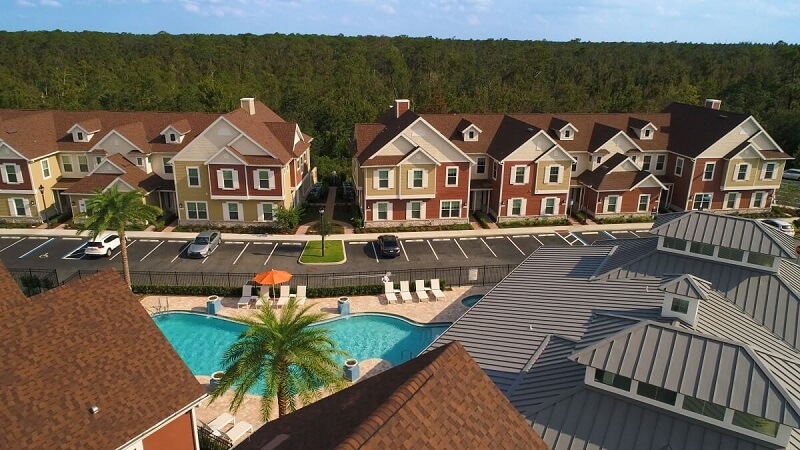 11. Save A LOT of money on park tickets
Orlando's parks usually offer combos of tickets that are very worthwhile for those looking to save money. We have already saved something like US$ 180 per person. For those who wants to know at least three Disney parks, it's better to buy a ticket for the four parks, instead of three, as the difference is very small. And it's worth visiting all four of Diney's parks. The 5-day ticket is even cheaper – the more days you buy, the cheaper the ticket is per day. It's one of the greatest tips to save money on your trip to Orlando.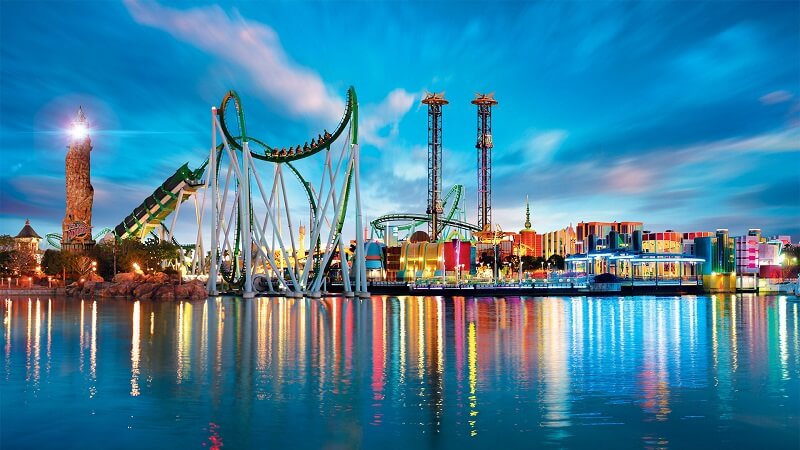 As for Universal parks (Universal Studios and Islands of Adventure), which is where the Harry Potter attractions are located, the best selling ticket is the 2 Days Park to Park. This ticket entitles you to a two-day tour of these two parks, and you can use the "Hogwarts train" to get from one to the other (which is a separate attraction). There is a ticket called the 3 Park Explore Ticket, which costs a few dollars more and allows you to visit both parks for 14 consecutive days, in addition to the Volcano Bay water park.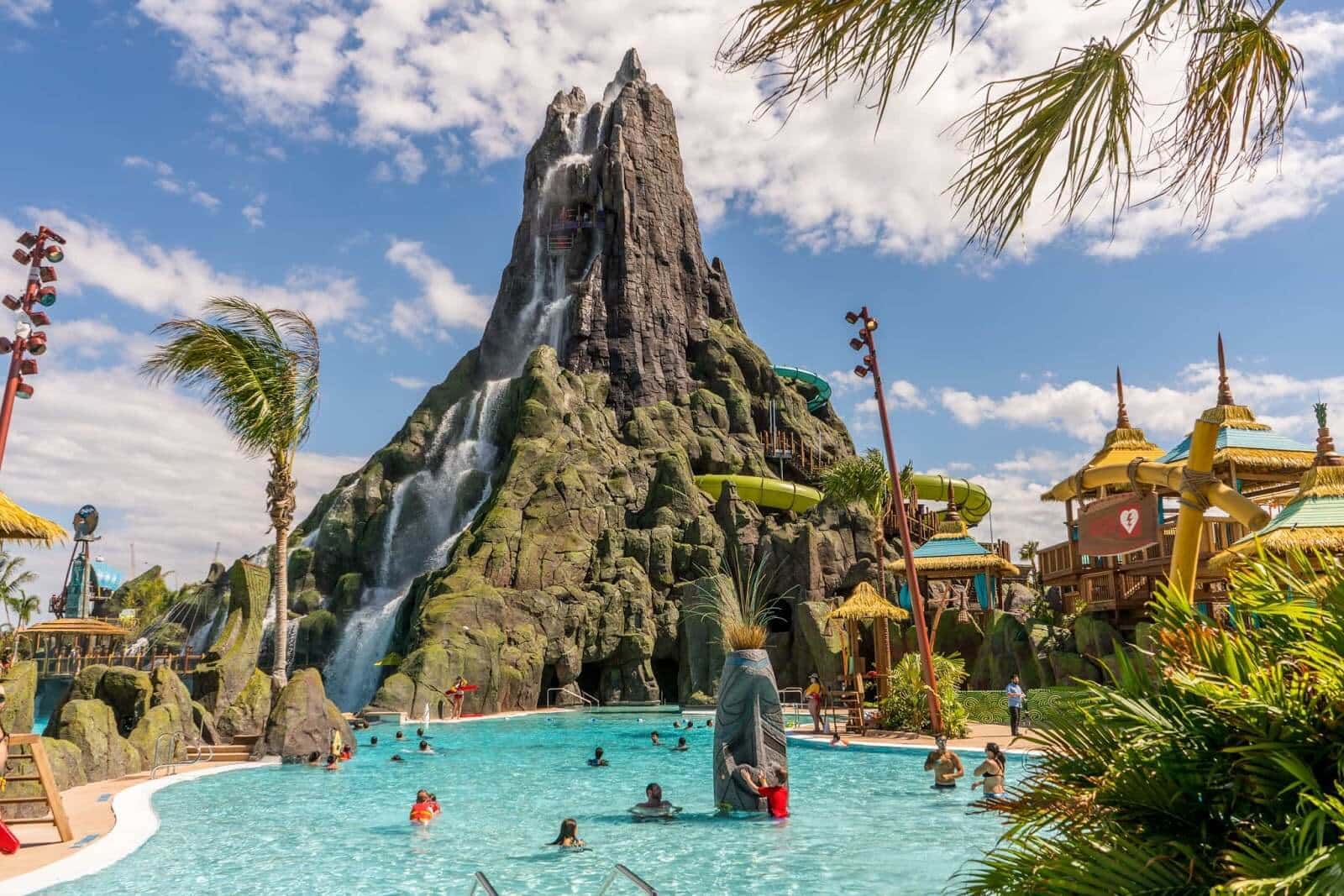 And for those who want to go to Busch Gardens Park or SeaWorld Park, the tip is to buy their combo. If you buy the combo of the 3 Parks (Busch Gardens + SeaWorld + Aquatic) you will only pay 30 dollars more than you would pay in one of them separately. It is much cheaper and you will save a lot of money.
– Buy the cheapest tickets in Orlando
The cheapest and most practical place to buy your tickets is before you travel, with an accredited company. There are companies that have great prices, and you already travel with tickets in your hands. Because many people came to us to find out about the best tickets prices, we have partnered with one of Orlando's largest ticket operators. They even sell tickets to travel agencies and major travel sites. We were able to negotiate direct sales with them and at the best GUARANTEED price.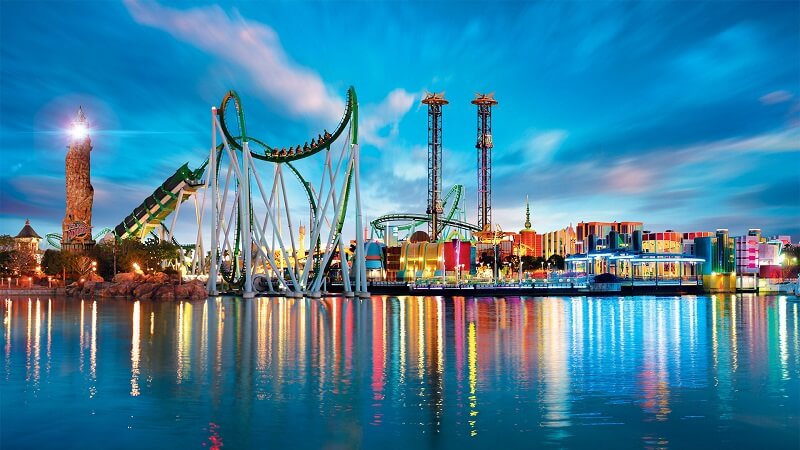 Clicking here on Orlando Tickets you can search for prices. It is one of the largest tour companies, one of the only officially accredited ones, and it has all tickets and combos from all Orlando's amusement parks.
12. Cheapest tickets for games in Orlando
We love to go seeing games and shows (there are always shows of famous international singers and bands there) when we travel to Orlando and Miami, because even if you don't like sports, it is an incredible experience to see the culture of the Americans there. The stadiums are very nice, everything is well organized and always very lively. We went to a lot of them, and found this tickets website wich is very good page to buy tickets for all the games, shows and sporting events in the United States.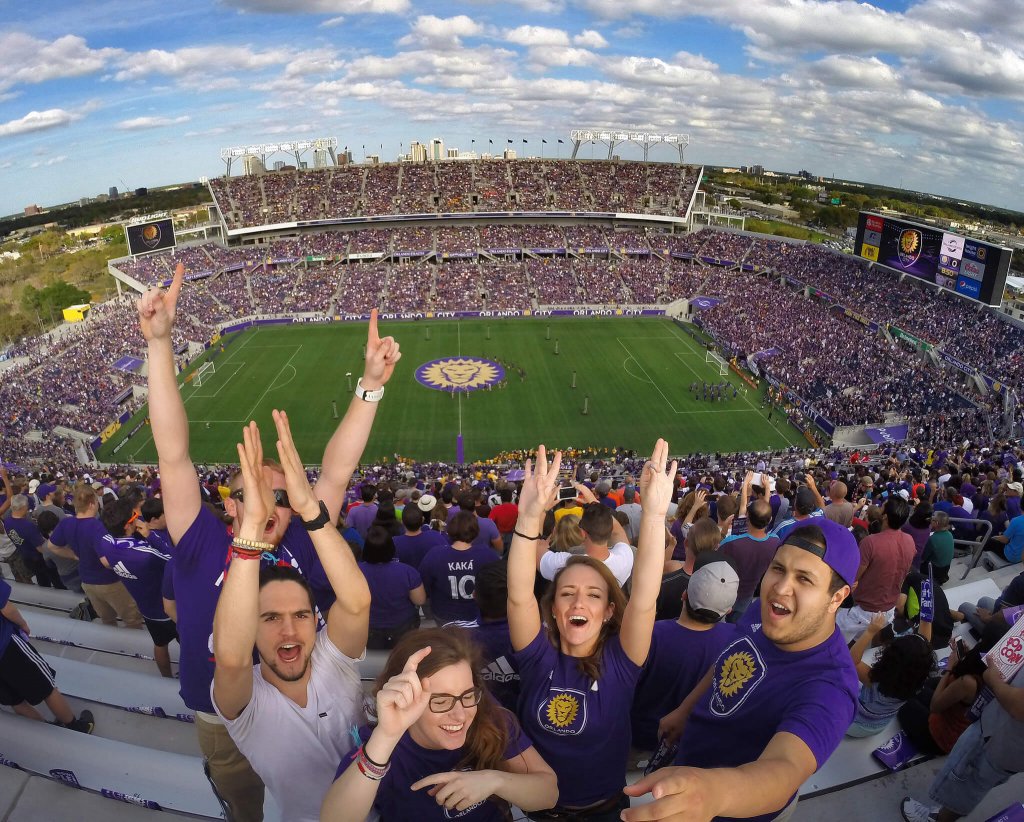 Because it is one of the largest websites in the world, it has shows and events from all the United States and world championships. And it was also the page where we found the cheapest and easiest tickets to buy. The best sports to watch are NBA (Basketball), NFL (American Football). The NHL (Ice Hockey) and MLB (Baseball). See what matches with your trip date and watch at least one of the matches on your vacation and a show of one of your idols.
Must-see articles from Orlando: