See all the things to do in our complete guide of Boca Raton, one of the most beautiful regions in Florida, which is located further north, after Fort Lauderdale and 70 km from downtown Miami. With luxurious houses and many shops, Boca Raton is where part of the American elite usually spend their holidays to escape the harsh winter of other regions. Find out more about what to do in Boca Raton: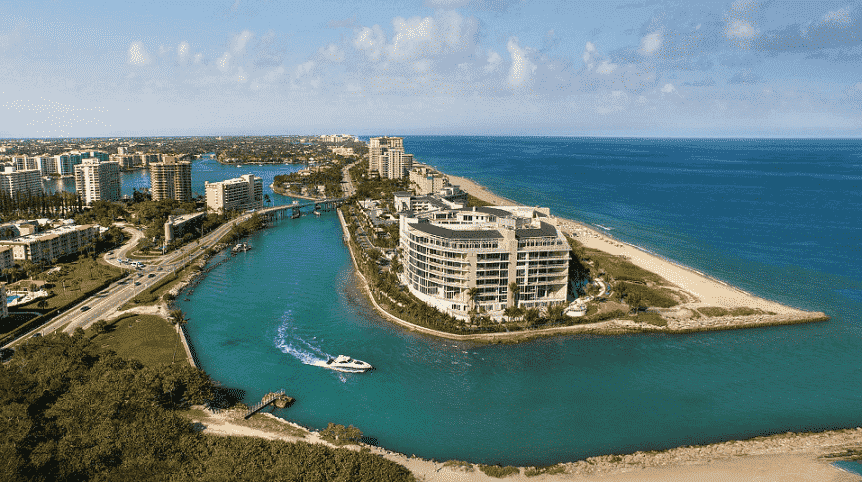 After reading this article, check out our tips about how to save a lot of money on your trip to Orlando and how to save a lot of money on your trip to Miami. They are the most accessed articles on our blog and will help you with all the trip planning. There are several unmissable tips that will save you A LOT of cash and set up your entire trip to Orlando or Miami.
Things to do in Boca Raton
With a warm climate and beautiful beaches, Boca Raton is a great option for those who are staying in Miami Beach. No wonder: Boca Raton has some of the best beaches in Miami. The Boca Raton region has many canals, bridges, resorts, shops, restaurants and other places that are worth exploring. If you want to play golf, for example, Boca Beach Club and Boca Raton Resort & Club are two of the best golf courses in the region. There is also the Woodfield Country Club, which is more upscale, but also great for playing.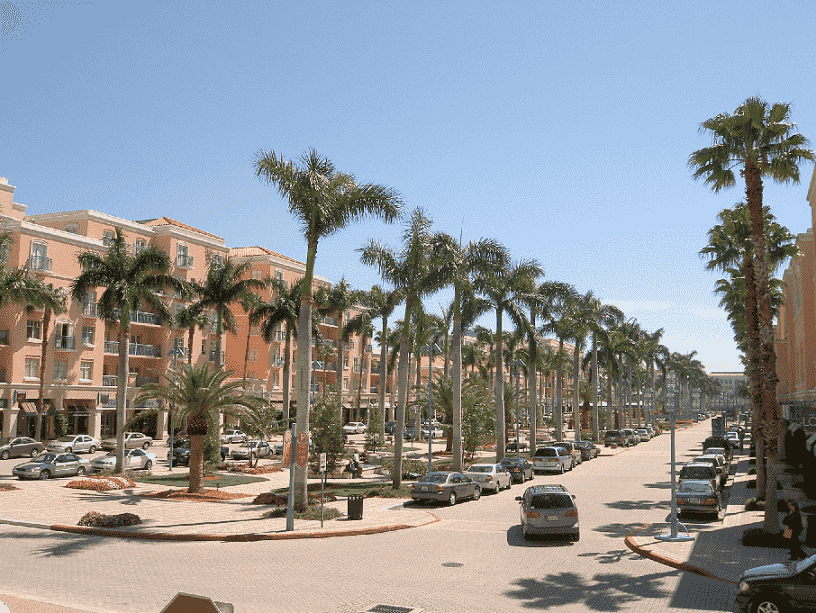 Boca Raton also offers many culture options, such as the Museum of Art, which is a good choice for those who love arts. The City Hall, with its golden dome, is also beautiful and yields beautiful photos. The Little Palm Family Theater Family hosts theater performances for audiences of all ages, and contributes a lot to the education and culture of children and adults. One last tip is the Gumbo Limbo Nature Center, an Environmental Education center that is actually a park with a picnic area and barbecue grills, tables and bathrooms. It's a really cool place to take kids and have a nice afternoon.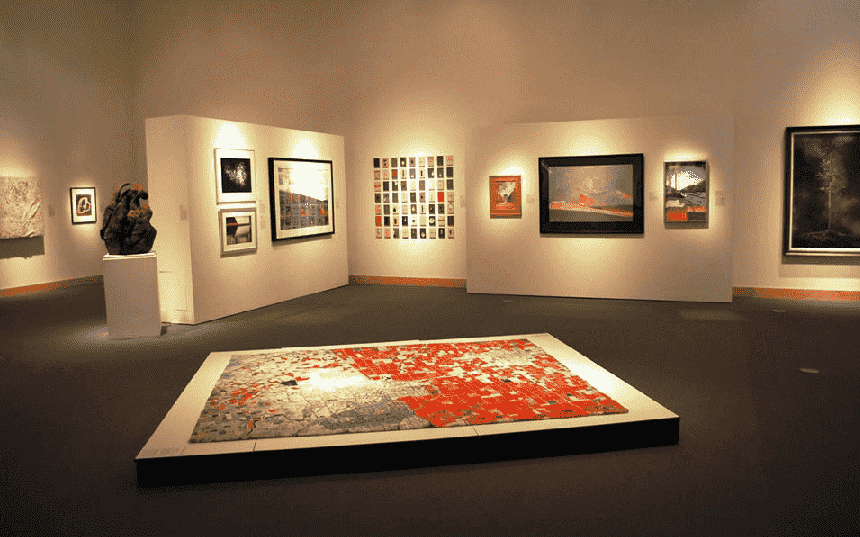 Where to shop in Boca Raton in Miami?
Boca Raton is also very famous for shopping. The main shopping mall in town is the Town Center at Boca Raton, which has stores of all brands. This mall is the perfect place for you to shop without hurry and crowds that exists in Miami. You can find empty Abercrombrie stores, for example, and buy products that are already sold out in other big malls. The food court there is also good, with fast-food options and other finer restaurants. Town Center stores include Apple, Bloomingdale's, Louis Vitton and 220 other brands.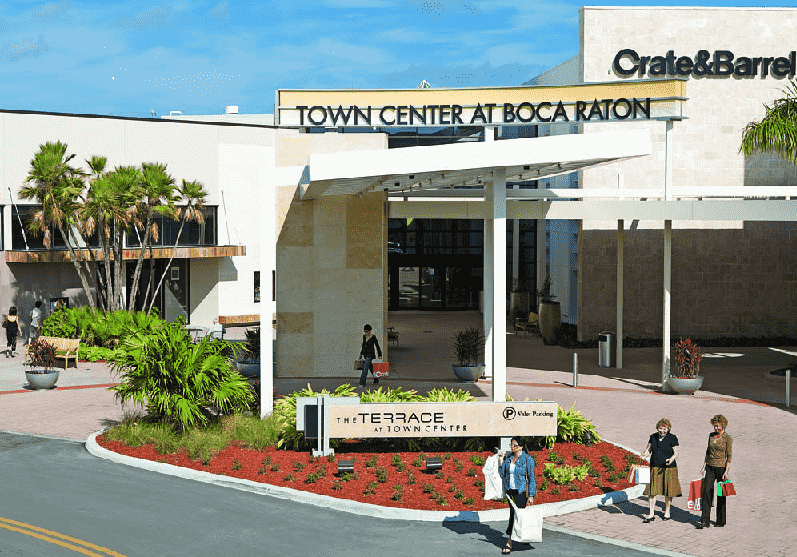 If you want to see other places, it is also worth visiting the Mizner Park in Boca Raton, which is a wide open boulevard, even more charming, but with the same brands and restaurants as the Downtown Center.
Where to eat in Boca Raton in Miami?
Boca Raton has a varied selection of restaurants, bars and snack bars, so you can eat great things – and the options cover all tastes and budgets. A tip is to go for breakfast or a snack at Casa do Pão, which is a very famous brazilian bakery in Boca Raton, close to the beach. Ideal to take a break on the tour and recover your energy by eating! Other famous restaurant names there are La Villetta and Mon Ami. When walking around the region, you will still find many tasty options, so you can also decide there.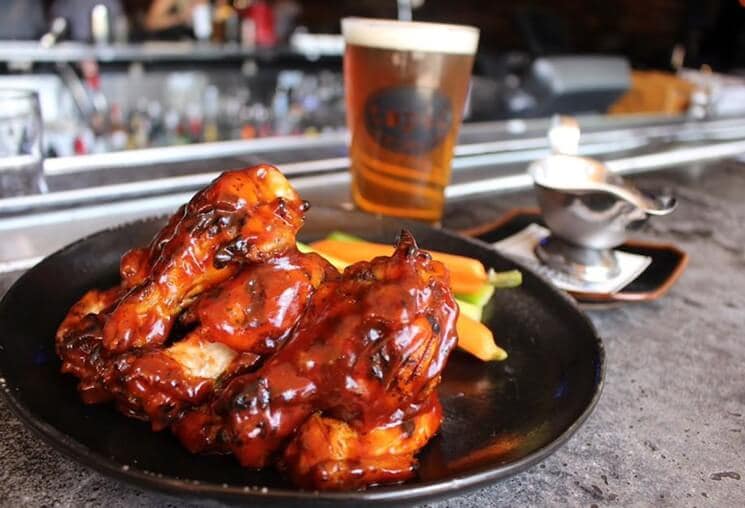 Tips to make the most of your trip to Florida
Now that you've seen everything about things to do in Boca Raton: complete guide, a great tip that makes the difference on your trip is to rent a car. Florida parks, beaches and outlets are very far apart, which is why the tourists always choose to rent a car there. With a car, you will be able to enjoy your trip even more, visiting everywhere and shopping with peace of mind. If you want, see our article how to find cheap car rentals in USA, where we give you all the information that you need to know about this subject, with tips about how to find unique prices using comparators. It 's much cheaper than people think, and it is worth it – you can even explore near cities by car!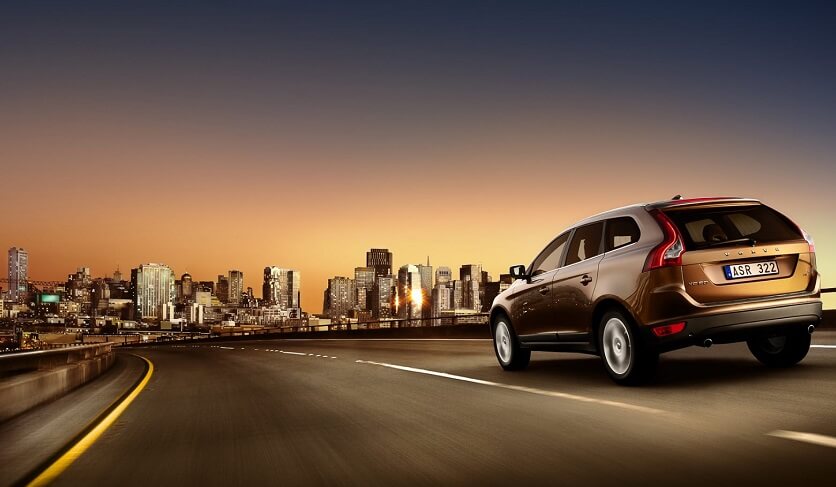 How can I use my phone in Orlando and Miami?
Being able to use your cell phone on your trip is something extremely useful. With it working, you can search about all the spots, access the discount coupons and park apps, check the weather and even use the GPS, saving the rent of this equipment for the car. Besides, of course, being connected to the various social networks!
We have selected the best tips about how to use your phone in USA, where we indicate the cheapest way to use it all day long and anywhere in the entire country. With the mobile internet, you can search everything about Things to do in Boca Raton: complete guide!
Don't forget about the Travel Insurance!
A very important tip is to have an International Travel Insurance before traveling to Florida. No one should travel without it, so you can avoid major problems abroad! It ends up being cheaper than people think, and in our article of International Travel Insurance for USA you check everything you need to know about it: which are the best insurance companies, and tips for hiring excellent coverage for a lower price, saving a lot.
Must-see articles from Orlando and Miami: