Discover here the best things to do in Tampa, Florida: attractions to see, tours to do and what places to visit. Just 320 km from Miami and over 100 km from Orlando, Tampa is a great city to visit!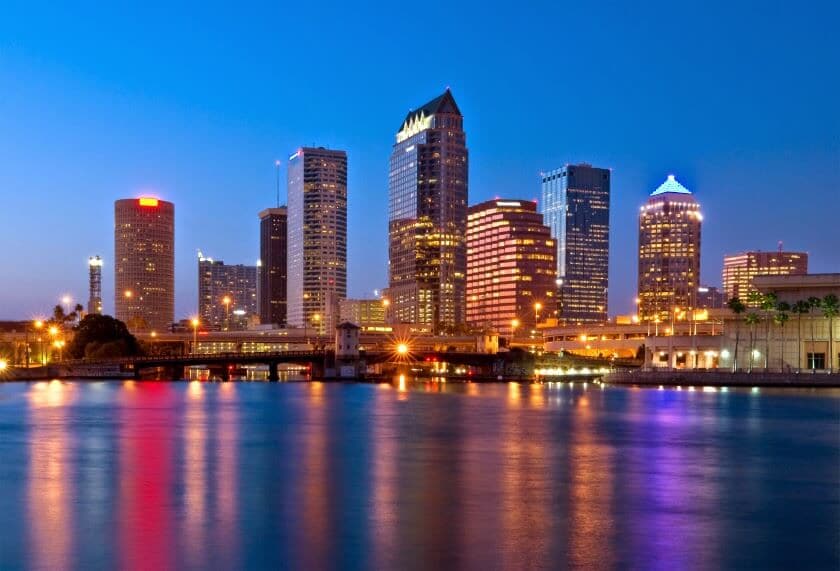 After reading this article, check out our tips about how to save a lot of money on your trip to Orlando and how to save a lot of money on your trip to Miami. They are the most accessed articles on our blog and will help you with all the trip planning. There are several unmissable tips that will save you A LOT of cash and set up your entire trip to Orlando or Miami.
1) Busch Gardens theme park
The first tip of Best things to do in Tampa Florida is, without a doubt, visit Busch Gardens Tampa, a theme park with the largest roller coasters on the planet, which is SUPER famous even for those going to Orlando parks. It was opened to the public in 1959 and today is one of the largest theme parks in the United States. For those who enjoy adrenaline, Busch Gardens is an unmissable place to visit. The main roller coasters are SheiKra, Montu, Cheetah Hunt and Gwazi, but there are other lighter attractions, such as the Congo River Rapids and Land Of Dragons, and spaces dedicated to the animal world with hundreds of pets from all over the world, like the Bird Gardens area and Edge Of Africa area.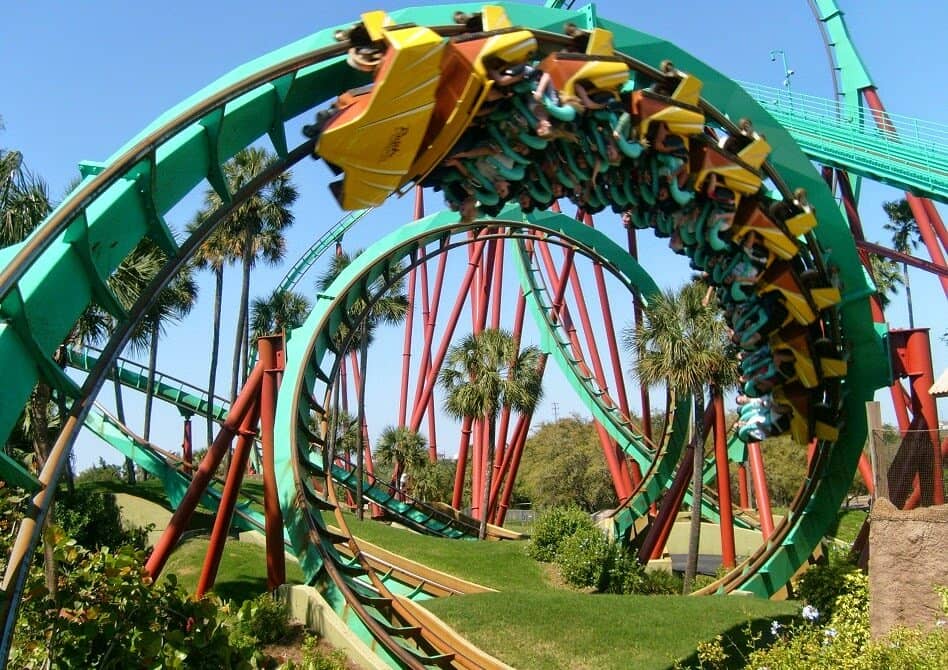 2) Florida Aquarium Tampa
The Florida Aquarium Tampa is one of the main tourist spots in the city of Tampa. Visiting this attraction is fun for the whole family. The aquarium complex is huge and has more than 20,000 animals and thousands of aquatic plants native to the state of Florida and other parts of the planet. The attraction opened in March 1995 and today is one of the largest aquariums in the world, receiving thousands of tourists every year. The place has attractions for children and adults, from swimming with sharks to visiting gigantic tanks with thousands of animals.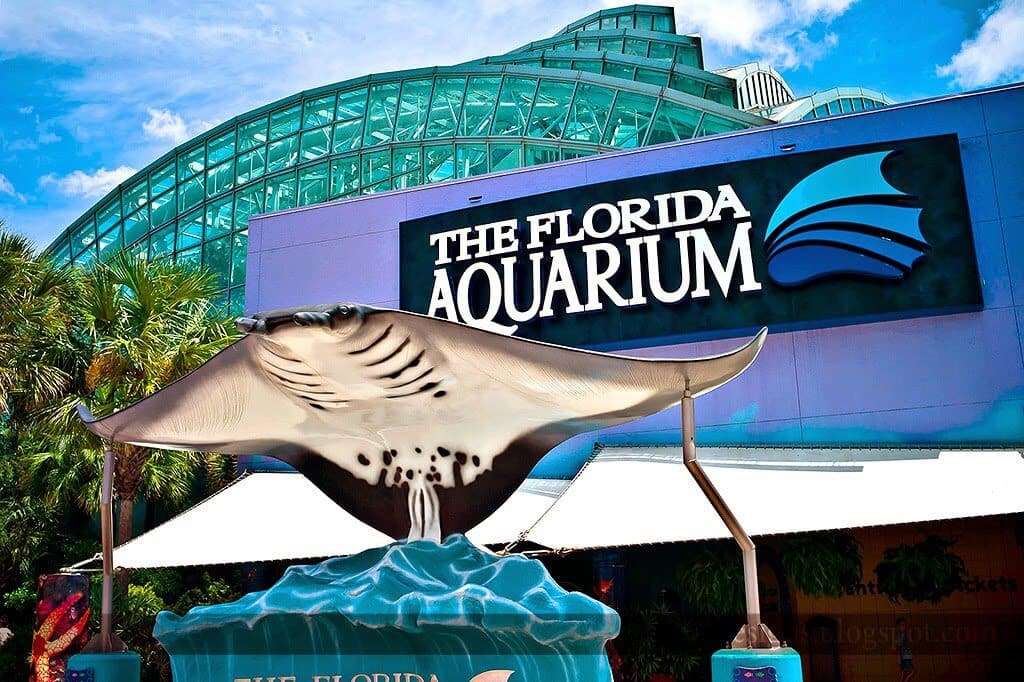 3) Museum of Science & Industry
The Museum of Science & Industry is a super fun science museum in Tampa, with over than 450 attractions and an IMAX Dome Theater. Founded in 1982, the museum has interactive spaces for all ages, from "Kids in charge" (a place dedicated to children to learn science through games); an exhibition about the human body in all its complexity ("The Amazing You"); and  ecosystems at "Butterfly Garden BioWorks"; or even enjoy the universe through an astronomy show at the planetarium.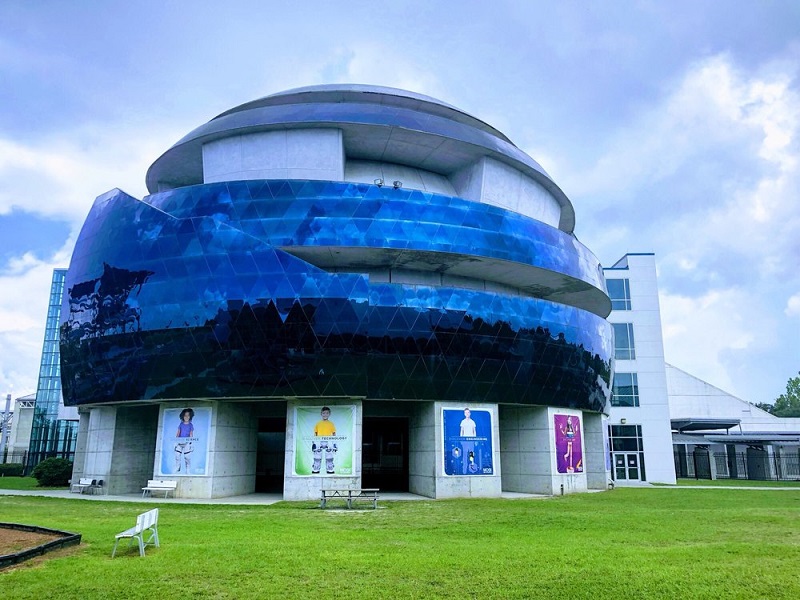 And if you like museums, you can still visit the Tampa Museum of Art (for arts), the Florida Museum of Photographic Arts (for photographs) or the Contemporary Art Museum (for contemporary art). They are museums focused on artistic creations, similar to each other, but interesting for those who like the subject.
4) Lowry Park Zoo Tampa
Lowry Park Zoo is a 25-acre zoo considered one of the best places to visit with the family in the United States. The place, in addition to being a zoo, is a center for wildlife conservation and biodiversity in the country. There are many interactive exhibits and you have the opportunity to get close to wild animals such as giraffes, rays and many other animals. The Lowry Park Zoo has special locations such as a playground, wild rides and great educational programs for children. For those traveling with children, it is a tour that should be on the list of things to do in Tampa and one of the most fun tourist spots.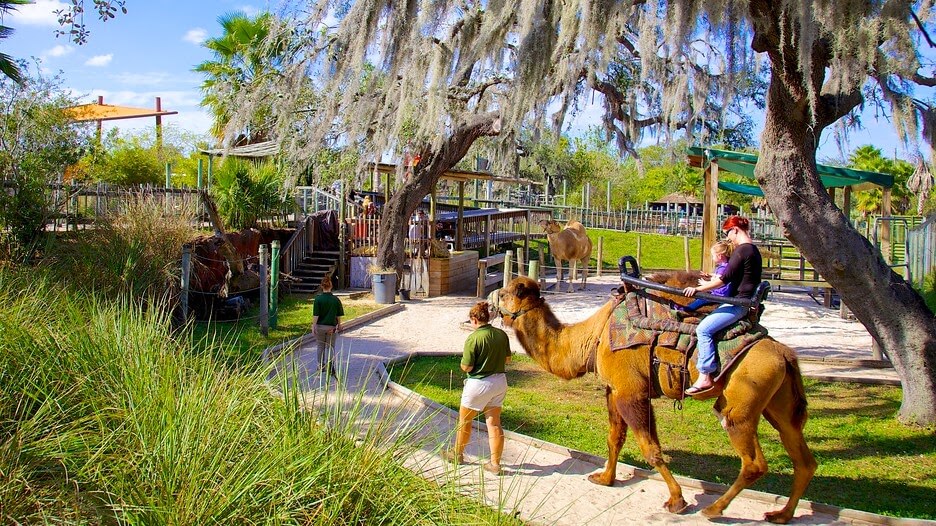 5) Clearwater Marine Aquarium in Tampa
Despite being the second aquarium on this list, this one is a little different: it is an institution that rescues marine animals, taking care of and monitoring the animal's return to the sea. You will see animals being retrieved in tanks and interact with them – the kids freak out! You can touch, feed and learn more about each animal, together with the instructor.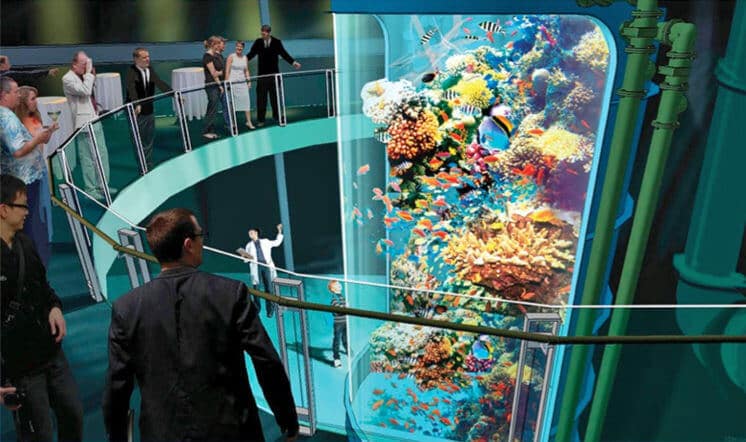 6) Chihuly Collection in Tampa
See a lot of installations and works that have traveled the world, by the very famous artist Dale Chihuly, inside the Chihuly Collection museum in Tampa. Although the entrance fee is paid, it is very worthwhile to see the artist's works so close – and the children love it too!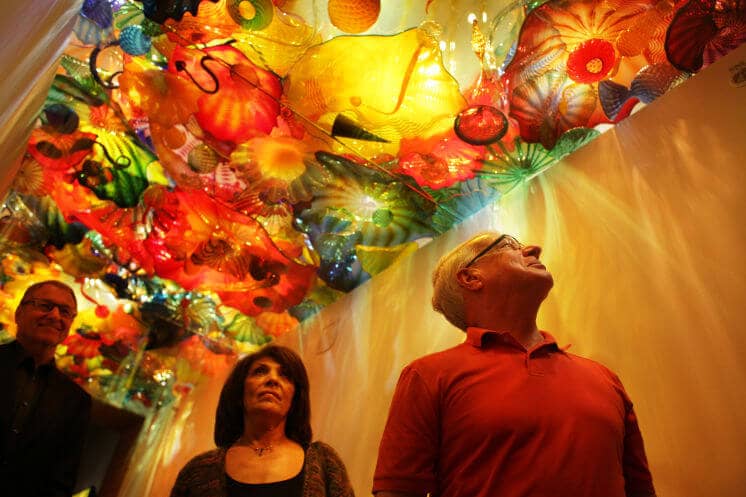 7) Dinosaur World in Tampa
This is a great place to visit with children! Being one of the three existing branches in the United States, this complex is super fun. It promotes a walk through the vegetation and shows huge replicas of dinosaurs. There are also other leisure areas scattered around, housing a museum, theater and spaces to see skeletons up close.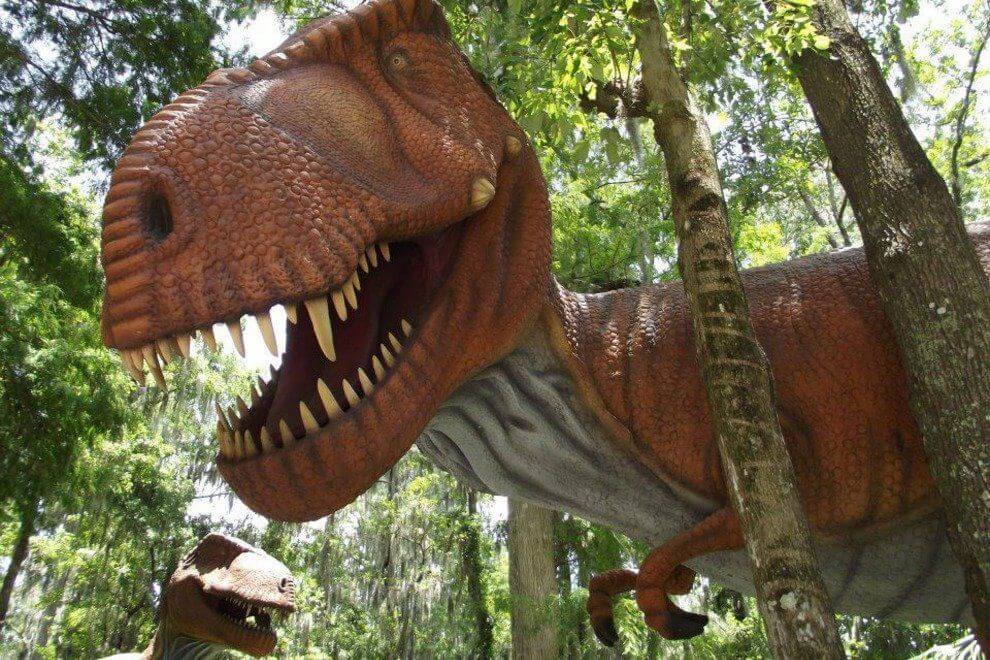 8) Adventure Island in Tampa
The 1980 Adventure Island water park in Tampa is full of good attractions, with a flowing river to ride with floaters, several toboggans and more! It is idea to cool off during the Florida summer. The park is huge: its area has more than 120 thousand square meters of attractions and toys for the whole family.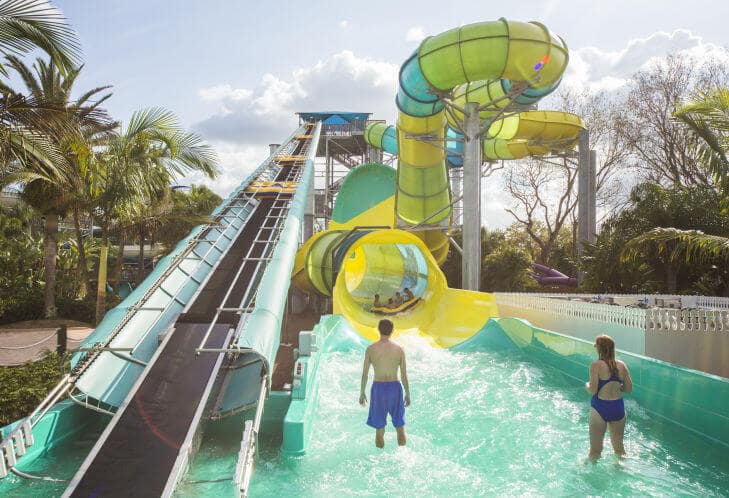 9) Tampa Riverwalk
Tampa Riverwalk is nothing more than a four-mile-long waterfront that surrounds Tampa's main lake, where couples walk, families have fun, sportspeople train etc. It is full of romantic spots, and walking through it in the late afternoon is spectacular. The main attractions on the Riverwalk are the Florida Aquarium, the World War II American Victory Ship, Channelside Bay Plaza and Cotanchobee Fort Brooke Park.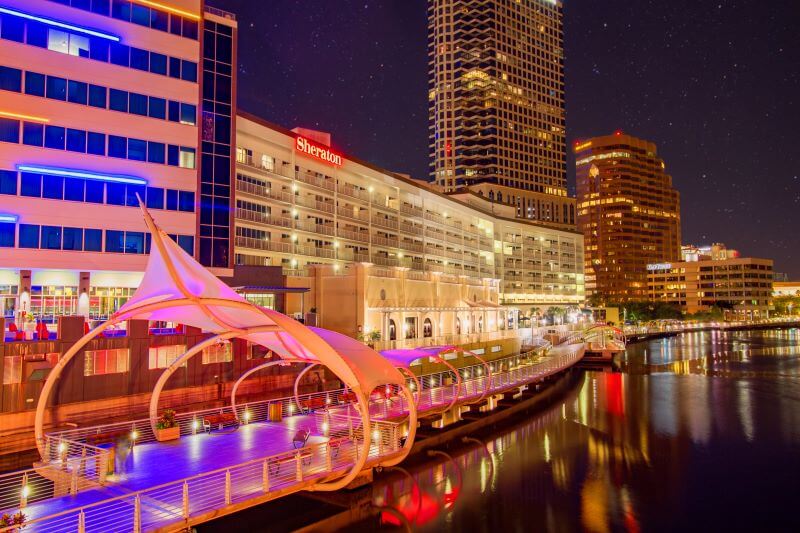 Tips to make the most of your trip to Florida
Now that you've seen everything about the best things to do in Tampa Florida, a great tip that makes the difference on your trip is to rent a car. Florida parks, beaches and outlets are very far apart, which is why the tourists always choose to rent a car there. With a car, you will be able to enjoy your trip even more, visiting everywhere and shopping with peace of mind. If you want, see our article how to find cheap car rentals in USA, where we give you all the information that you need to know about this subject, with tips about how to find unique prices using comparators. It 's much cheaper than people think, and it is worth it – you can even explore near cities by car!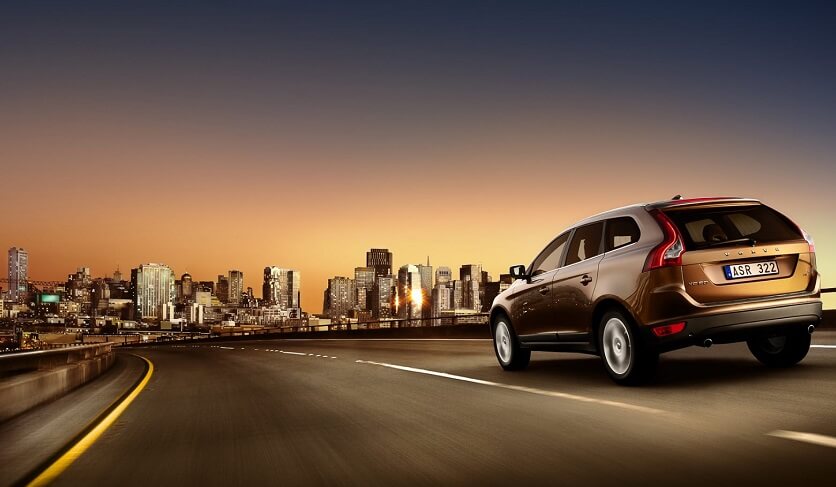 How can I use my phone in Orlando and Miami?
Being able to use your cell phone on your trip is something extremely useful. With it working, you can search about all the spots, access the discount coupons and park apps, check the weather and even use the GPS, saving the rent of this equipment for the car. Besides, of course, being connected to the various social networks!
We have selected the best tips about how to use your phone in USA, where we indicate the cheapest way to use it all day long and anywhere in the entire country. With the mobile internet, you can search everything about the best things to do in Tampa Florida!
Don't forget about the Travel Insurance!
A very important tip is to have an International Travel Insurance before traveling to Florida. No one should travel without it, so you can avoid major problems abroad! It ends up being cheaper than people think, and in our article of International Travel Insurance for USA you check everything you need to know about it: which are the best insurance companies, and tips for hiring excellent coverage for a lower price, saving a lot.
Must-see articles from Orlando and Miami: