Celebration Town Center is a super nice neighborhood to visit in the city of Orlando, 15 minutes away from Disney World – which, by the way, was the one who designed this neighborhood. See everything you will find in it and how to take advantage of it: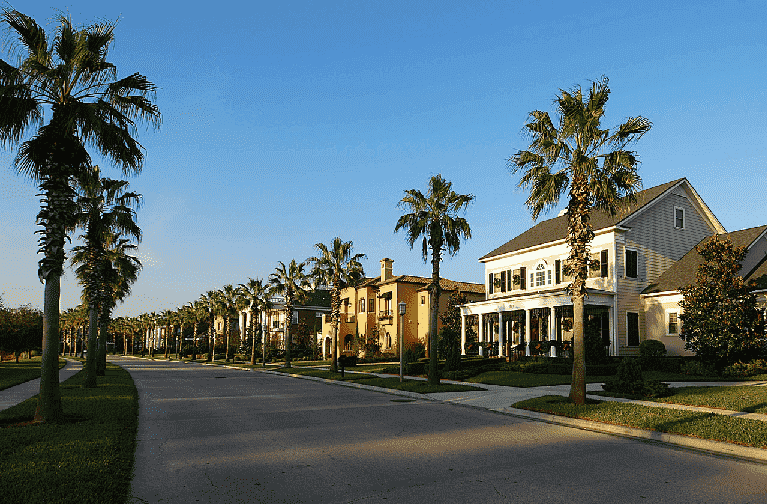 After reading this article, check out our tips about how to save a lot of money on your trip to Orlando. It is the most accessed article on our blog and will help you with all the trip planning. There are several unmissable tips that will save you A LOT of cash and set up your entire trip to Orlando.
How is Celebration neighborhood in Orlando?
Celebration is one of the most organized neighborhoods in the world! Everything about it is designed to follow a standard that residents must respect. The houses must always be built in certain styles (such as Victorian, Mediterranean and Colonial, for example) and tend to be very expensive – so much so that celebrities like Rubens Barrichelo have properties there. The place opened in 1996 and carries several of the ideals that Walt Disney himself projected for the future, such as his dreams and values, and the entire community there was always built with a view to and valuing health, education, technology and a sense of community.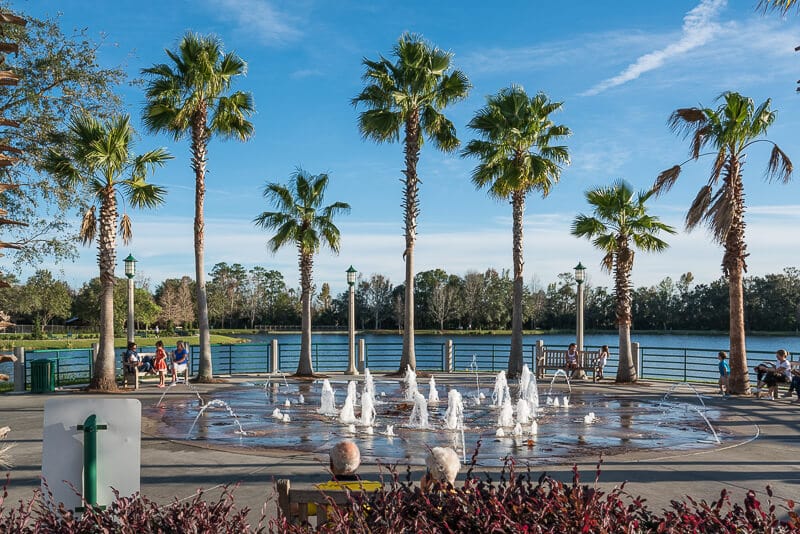 This neighborhood has one of the best quality of life rates in Florida, with 9,000 residents who enjoy excellent infrastructure, with schools, parks, churches, universities, restaurants, banks, markets, stores and many other places. There you can also find clubs with exclusive access to residents, golf clubs, swimming pools and sports courts. The schools and colleges there have maximum levels of assessment, according to the education department, and in primary education they are exclusive to residents of the neighborhood. The hospital is also a reference in the city because of the quality of care and technology.
Attractions: things to do in Celebration
Despite being beautiful and having many interesting stores, Celebration has no malls, clubs or big hotspots. The place is very calm and one of the rules of coexistence is precisely silence and respect for others. They take the use of public spaces very seriously, always keeping it clean and never extrapolating noise at certain times.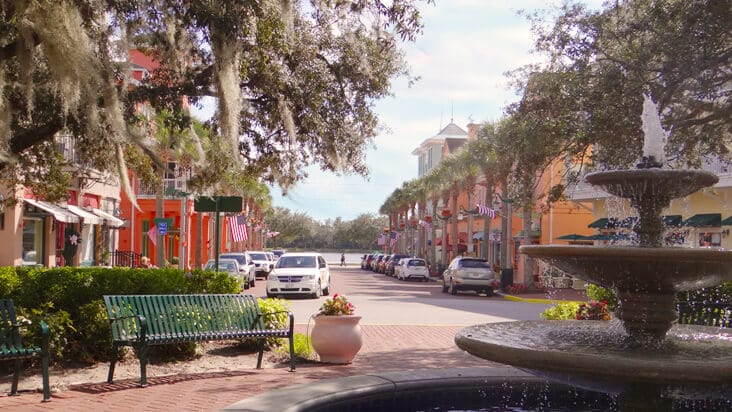 Visiting the neighborhood is cool, and getting in touch with a place like this can be a very interesting experience. There are several restaurants where you can stop for great dishes. Those who like Italian food can go to Cafe D'Antonio; for a typical American meal, visit the Market Street Cafe. You can take this tour with family or even as a couple. You can also stop the car and walk a little there. Photos look beautiful!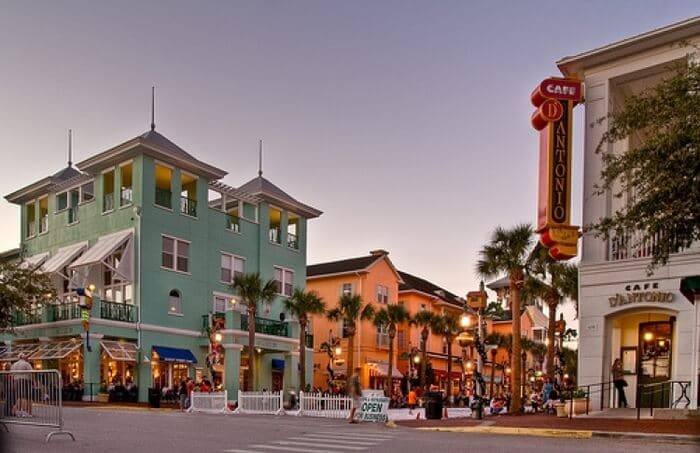 Quick tour by the neighborhood
Celebration is a small neighborhood, so you can get to know it quickly if you have some time left on your trip. Prefer to go during the morning to enjoy the day, and have lunch in one of the several charming restaurants in the region. As all the main sights are gathered in the center, and are well indicated with arrows, with a car you can get around the region quickly. It is a great walk to rest in a beautiful place, even for a few hours.
How to get to the Celebration neighborhood in Orlando?
With a car, it's super easy to go to Celebration. It is 15 minutes away from Disney World and about 20 minutes from International Drive, Orlando's main avenue. To go to the neighborhood just write it's name on the car's GPS (or cell phone), and take the I-4, a very important connection route there. You will get exit 64A, and the GPS indicates all the way, so there is no error – it is easy and super fast.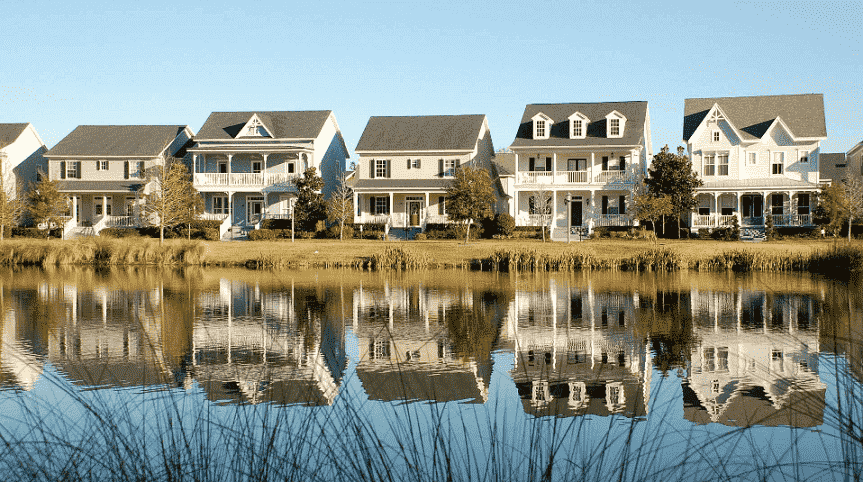 Tips to make the most of your trip to Orlando
Now that you've seen everything about Celebration Town Center in Orlando, a great tip that makes the difference on your trip is to choose the location of your hotel. Orlando is a big city, and it's so much better to stay in a region close to the main tourist spots. See our article best areas to stay in your trip to Orlando to learn about the best regions to stay there and how to get a great hotel for an excellent price (and find good deals). You will stay in the best region, close to the parks and outlets, and enjoy even more your trip!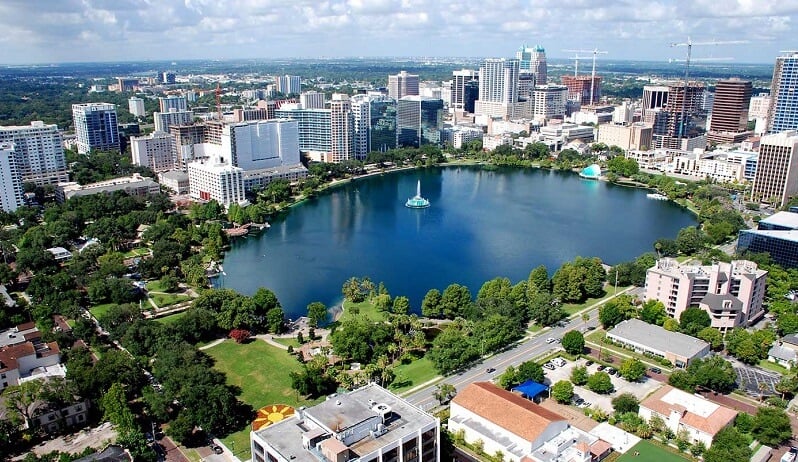 Orlando's parks, outlets and tourist spots are very far apart, which is why the tourists always choose to rent a car in the city. With a car, you will be able to enjoy your trip even more, visiting everywhere and shopping with peace of mind. If you want, see our article how to rent a great and cheap car in Orlando, where we give you every information that you need to know about this subject, with tips about how to find unique prices using comparators. It 's much cheaper than people think, and it is worth it because Orlando is definitively a city to explore by car.
How can I use my phone in Orlando?
Being able to use your cell phone on your trip is something extremely useful. With it working, you can search about all the spots, access the discount coupons and park apps, check the weather and even use the GPS, saving the rent of this equipment for the car. Besides, of course, being connected to the various social networks!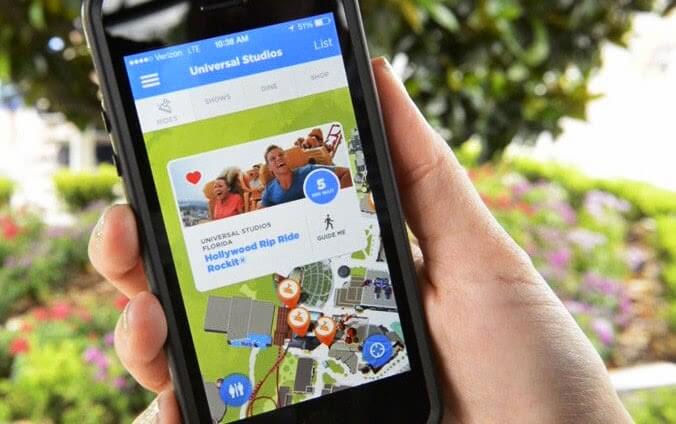 We have selected the best tips about how to use your phone in Orlando, in which we indicate the cheapest way to use it all day long and anywhere in the entire country. With the mobile internet, you can search everything about Celebration Town Center in Orlando!
Where is the cheapest place to buy Orlando tickets?
Many people don't know where (and even when) to buy Disney and Orlando tickets. We've done a lot of research and find out where is the cheapest place to buy Orlando parks tickets. We always buy our tickets there! It's where you'll find the best prices and where you can buy all the tickets, for all the parks and attractions at once, in the same place.
Don't forget about the Travel Insurance for Orlando!
A very important tip is to have an International Travel Insurance before traveling to Orlando. No one should travel without it, so you can avoid major problems abroad! It ends up being cheaper than people think, and in our article of International Travel Insurance for Orlando you check everything you need to know about it: which are the best insurance companies, and tips for hiring excellent coverage for a lower price, saving a lot.
Must-see articles from Orlando: