Here's all you need to know about Orlando International Airport, the only airport in the city that receives international flights and tourists from around the world. If you are planning a trip to Orlando, this is where you should land. The city only has this one airport, opened in 1974, which is not so big when compared to other cities in the United States, but is big and has a large movement of people throughout the year. See full details of Orlando International Airport, better known as MCO.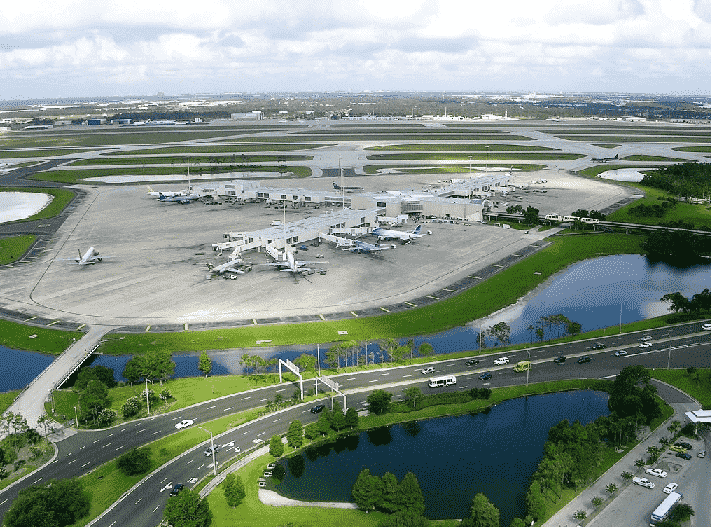 After reading this article, check out our tips about how to save a lot of money on your trip to Orlando. It is the most accessed article on our blog and will help you with all the trip planning. There are several unmissable tips that will save you A LOT of cash and set up your entire trip to Orlando.
What is Orlando International Airport like?
Orlando International Airport is divided into two terminals, A and B, and has three floors. It is very beautiful, with green carpets and pink walls, water fountains, plants and spaces that are very pleasant and comfortable. There's a hotel inside, the Hyatt Regency, which is between the two terminals. It is located approximately 20 kilometers by car from Dowtown Orlando, the downtown area and International Drive, and a little further away from Disney World.
Airport Monorail 
As the airport's extension is large, there is a monorail that takes travelers from one terminal to another. Please be aware that baggage carts, which are paid in Orlando, cannot enter the monorail. So think carefully if it's worth spending, even if it's little, on these carts, because you'll have to abandon them the moment you get on the monorail. Don't worry, because one of the best aspects of the MCO is that it's fully signposted – there are signs all over the place pointing out the things.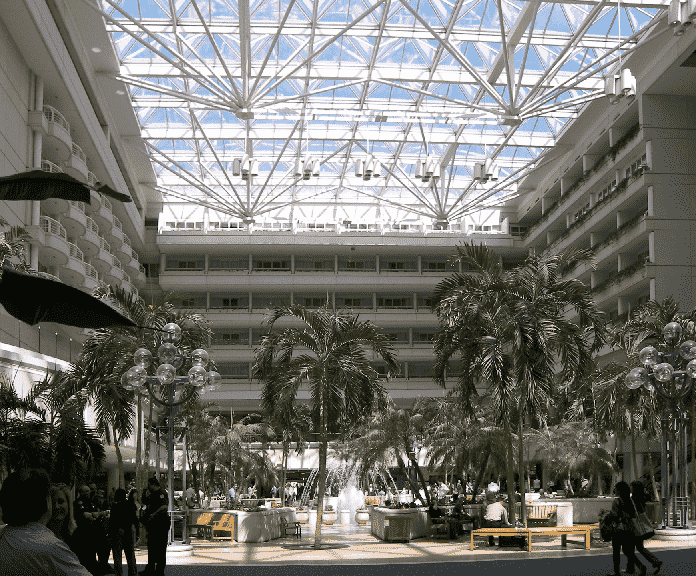 The amount of shops inside the airport is really big. There are stores from Disney, Universal, even Sea World. There are small bookstores, Harley Davidson and Hello Kity stores, and much more. There are about five a la carte dining options and dozens of fast food outlets, such as Mc Donald's and Chick-Fill-A. There, you can also use WI-FI internet, available for free in all airport areas.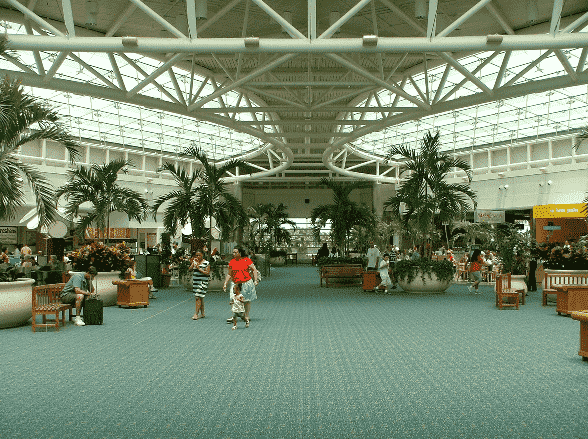 At Orlando airport you can take taxi, bus or Disney's Magical Express (if you are staying within the Disney complex). Many hotels in the city also have their transport, such as vans that take their guests from the airport to the hotel for free. Check if your hotel has this service. You can also rent a car right away in the airport and take it to your hotel.
How to find the cheapest air tickets to Orlando
By following some important tips, you will be able to find cheaper air tickets to Orlando and save a lot (since the ticket is the most expensive item of the trip). The first great tip is to access some airline comparator, which does a search on all airlines for Orlando. It saves you from having to log into each company's website and shows you all the options available.
We always use this comparator of airline tickets, because it is the one that always has the best prices and is one of the safest and most famous in the world. Click on it and follow the tips below to buy the tickets. Just using it, you will be able to find the best prices.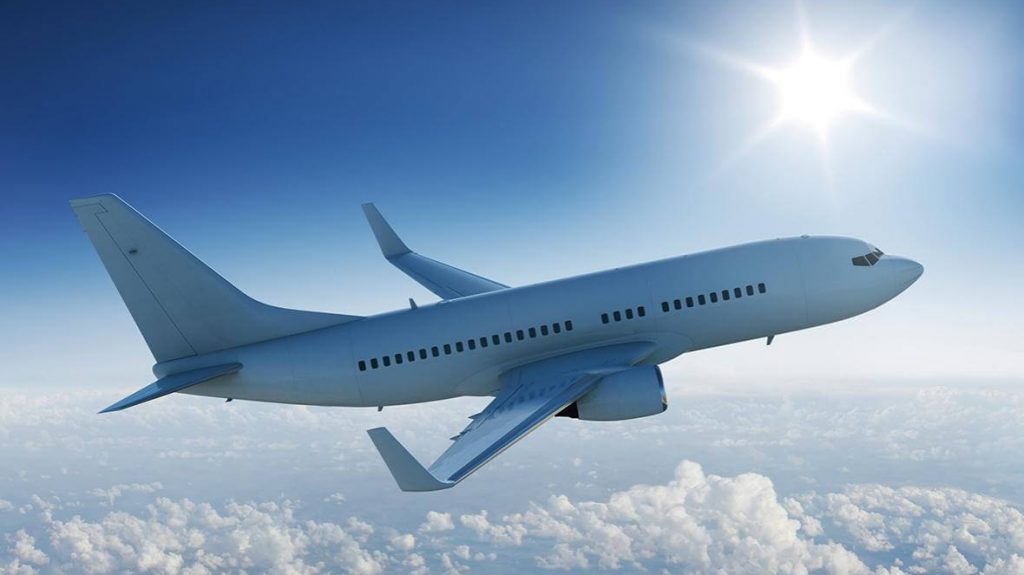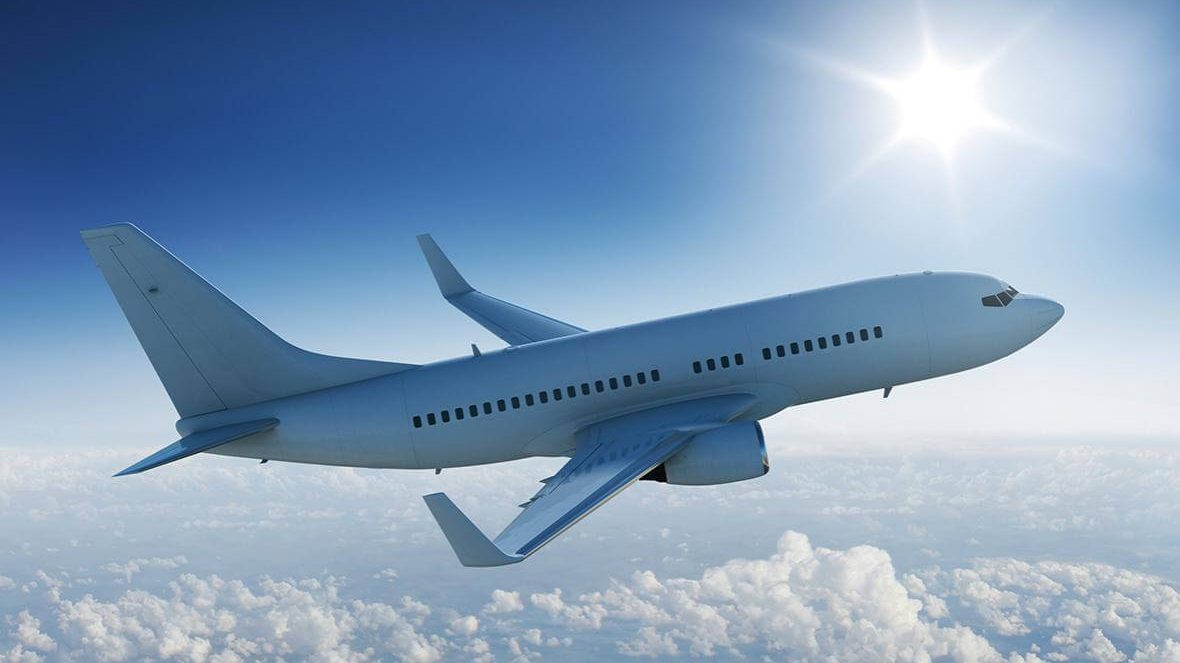 Airfare tips to save money on your trip to Orlando: always check the price of the ticket to another nearby city, such as Orlando. Sometimes you can get lucky and find cheaper flights at these cities, and then just buy a domestic flight to Orlando, that is much cheaper, or even go by car. Another tip is to research the flight date always on a Monday, Tuesday or Wednesday. Thursday, Friday and mainly Saturday and Sunday flights are usually more expensive. Normally, night air tickets are the most expensive, and afternoon flights are cheaper. And the more stops the flight has, the cheaper it gets.
Tips to make the most of your trip to Orlando
Now that you've seen all you need to know about Orlando International Airport, a great tip that makes the difference on your trip is to choose the location of your hotel. Orlando is a big city, and it's so much better to stay in a region close to the main tourist spots. See our article best areas to stay in your trip to Orlando to learn about the best regions to stay there and how to get a great hotel for an excellent price (and find good deals). You will stay in the best region, close to the parks and outlets, and enjoy even more your trip!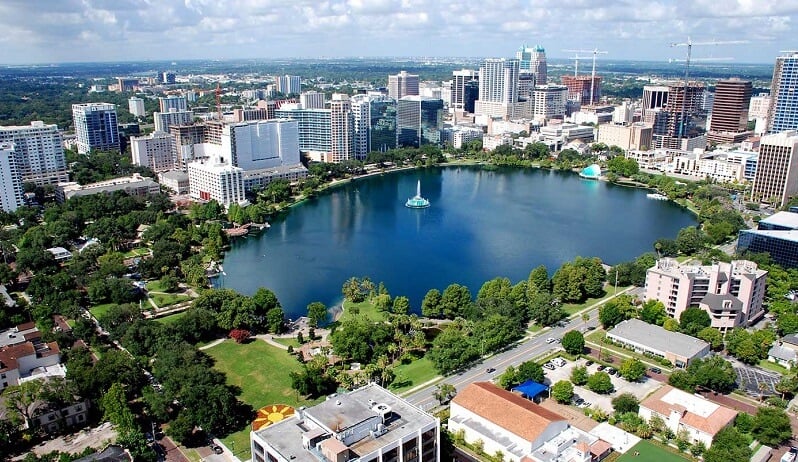 Orlando's parks, outlets and tourist spots are very far apart, which is why the tourists always choose to rent a car in the city. With a car, you will be able to enjoy your trip even more, visiting everywhere and shopping with peace of mind. If you want, see our article how to rent a great and cheap car in Orlando, where we give you every information that you need to know about this subject, with tips about how to find unique prices using comparators. It 's much cheaper than people think, and it is worth it because Orlando is definitively a city to explore by car.
How can I use my phone in Orlando?
Being able to use your cell phone on your trip is something extremely useful. With it working, you can search about all the spots, access the discount coupons and park apps, check the weather and even use the GPS, saving the rent of this equipment for the car. Besides, of course, being connected to the various social networks!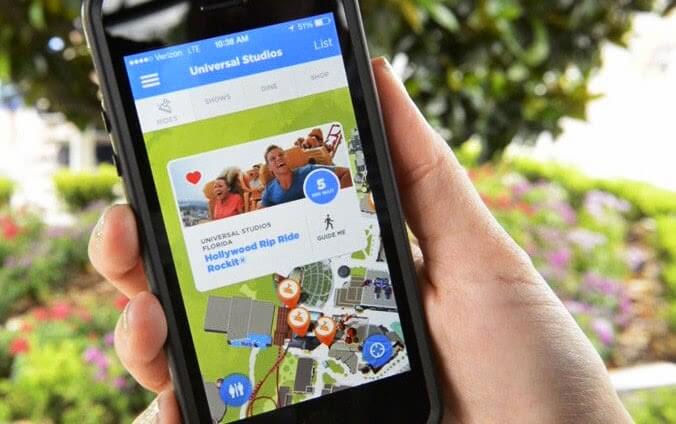 We have selected the best tips about how to use your phone in Orlando, in which we indicate the cheapest way to use it all day long and anywhere in the entire country. With the mobile internet, you can search all you need to know about Orlando International Airport!
Where is the cheapest place to buy Orlando tickets?
Many people don't know where (and even when) to buy Disney and Orlando tickets. We've done a lot of research and find out where is the cheapest place to buy Orlando parks tickets. We always buy our tickets there! It's where you'll find the best prices and where you can buy all the tickets, for all the parks and attractions at once, in the same place.
Don't forget about the Travel Insurance for Orlando!
A very important tip is to have an International Travel Insurance before traveling to Orlando. No one should travel without it, so you can avoid major problems abroad! It ends up being cheaper than people think, and in our article of International Travel Insurance for Orlando you check everything you need to know about it: which are the best insurance companies, and tips for hiring excellent coverage for a lower price, saving a lot.
Must-see articles from Orlando: