Discover Busch Gardens Tampa theme park, that has some of the most extreme roller coasters in the world! Below, we explain everything about the Busch Gardens Tampa park in Orlando with lots of tips, but if you already want to go to the website where you can buy your tickets, just click here.
After reading this article, check out our tips about how to save a lot of money on your trip to Orlando. It is the most accessed article on our blog and will help you with all the trip planning. There are several unmissable tips that will save you A LOT of cash and set up your entire trip to Orlando.
General information about Universal Studios park
Busch Gardens theme park is located in the city of Tampa, about 90 km from the city of Orlando (1h40 by car). It was born as a zoo, with the intention of teaching its visitors about wildlife protection. Over time, other attractions were added to the park, such as the world-renowned roller coasters, and several new shows, restaurants and shops that made Busch Gardens Tampa Park one of the best known in the world.
Currently, Busch Gardens Park is part of the company that manages three other parks in Orlando: Aquatica, Discovery Cove Orlando and SeaWorld; in addition to being linked to a smaller park called Adventure Island in Tampa. The cool thing is that you can buy tickets to all these parks in combos, and REALLY save a lot!
Busch Gardens Park Area Division
Busch Gardens is a huge park divided into ten areas, so plan to go first to the attractions you most want to see, and use the park's map and its transports – the Skyride (a kind of cable car) and the little train (called the Serengeti Railway).
Busch Gardens main attractions
You should be prepared to walk A LOT all day long at Busch Gardens – and get a bit of a queue at certain attractions. The ideal, which we always recommend, is to arrive early and go straight to the main attractions, which are those that have the biggest lines, as they are emptier at the beginning of the day. Our favorite attraction there was Sheikra (a roller coaster with a drop of 60 meters), but Cheetah Hunt, Cobra's Curse and Montu are also very famous. Check out more about these and other attractions in the park:
1. Interaction with animals
Tampa's Busch Gardens Park offers fascinating attractions based on encounters with the exotic African continent and currently has more than 2,000 animals. At Busch Gardens, you have the option to interact with the animals, wich is really cool and a unique opportunity. When we went, we paid about $20 to feed a baby kangaroo from a bottle. It's an amazing experience and worth it. You have the option to feed and interact with various animals and it depends a lot on the season and the animals available in the park. This other side of Busch Gardens Park in Tampa is also amazing and that's why even those who don't like extreme rides will have a lot of fun there.
2. Cheetah Hunt roller coaster
Cheetah Hunt roller coaster simulates a Cheetah, the world's fastest animal. The roller coaster is one of the fastest in Orlando and it loops around almost half of the park. Unlike the others, Cheetah Hunt doesn't do many loops, because it focus is on speed. As one of Busch Gardens' most famous attractions, it's also one of those with the longest waiting list, so it's best to go as soon as you arrive at the park or when you're leaving. At night, it's even prettier and you can enjoy the view and the lights in the park.
The Cheetah Hunt roller coaster fires the cart right at the start, like a slingshot, and reaches a speed of 100 kilometers per hour. The Cheetah Hunt is in a new area of ​​Busch Gardens, The Realm, which also has the Cheetah Run, which is an area with 15 real cheetahs and you can see cheetahs through a glass, watching the trainers make them practice cheetah exercises. race. The Busch Gardens Park's differential is exactly that, the mix between attractions, the biggest roller coasters in the world and animal life.
3. Cobra's Curse roller coaster
Cobra's Curse has become a classic roller coaster in this park, because it has its charm. It's not the fastest, but it's among the best in Busch Gardens Orlando and you have to go!
4. Kumba roller coaster
Many surprises! Free falls, inversions, speeds above 100 km/h and a lot of excitement for those who enjoy this type of attraction. The Kumba roller coaster has to be on your Busch Gardens Orlando park list.
5. Iron Gwazi roller coaster
Iron Gwazi simulates the movement that a crocodile makes when it catches its prey. It is hybrid, with part of its rail in wood and the other part in steel, and has 12 points of zero gravity and 3 inversions. At almost 63 meters high and with a speed of 122 km/h, this roller coaster is the tallest in North America and the fastest and steepest in the world.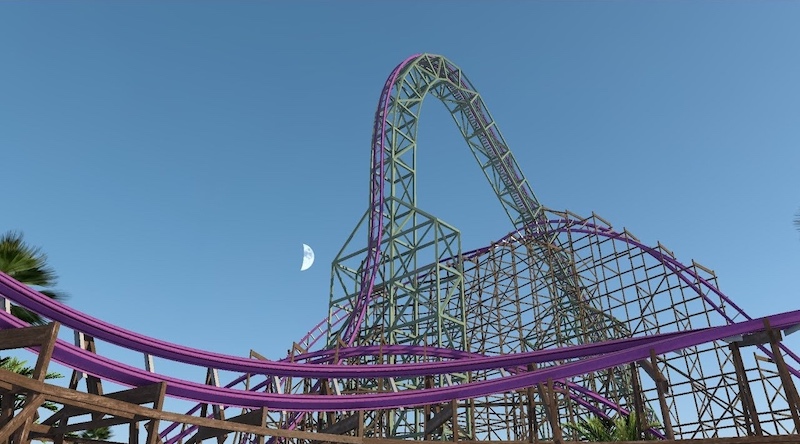 6. Scorpion roller coaster
As the name says, this attraction is inspired by the scorpion. It has an upside-down 360-degree vertical loop and is one of the very few roller coasters of its kind in the world. At a speed of 80 km/h, you'll feel a rush of adrenaline and have a lot of fun along the way.
7. Sandserpent roller coaster
As the name says, this attraction is inspired by the scorpion. It has an upside-down 360-degree vertical loop and is one of the very few roller coasters of its kind in the world. At a speed of 80 km/h, you'll go around a lot, feel a rush of adrenaline and have a lot of fun along the way.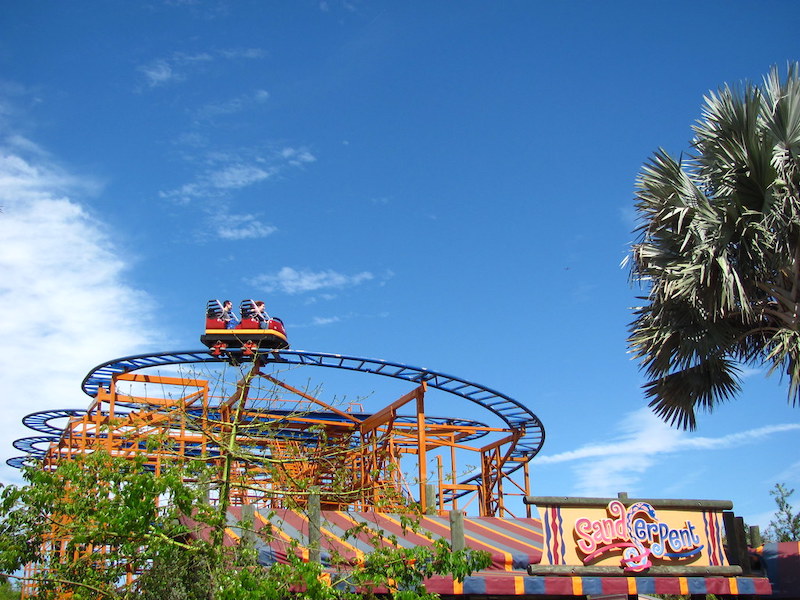 8. Stanley Falls Flume
Stanley Falls Flume is ideal for hot days. Its tour is done in a cart that resembles a trunk chute, through wild waters. And along the way, you'll see amazing views of lush jungle as you twist, twist and have a lot of fun, and at the end, there's a 10 meter drop. Get ready to get really wet!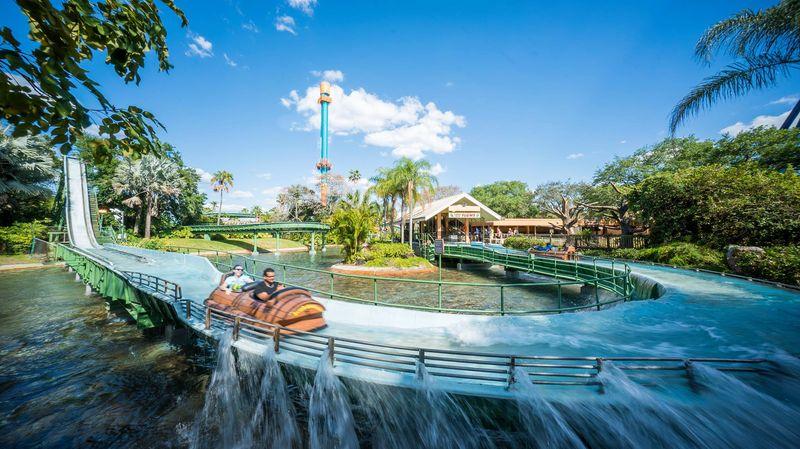 9. Wild Surge
It is a giant suspended tower that accommodates up to seven people at once, so take the opportunity to go along with your whole family or friends. You leave the area of ​​a waterfall and go up 10 meters, with a beautiful view of the village of Jungala's, to then fall. It's a really fun experience, and because it's not as extreme as many of the park's rides, it's great for kids.

10. Congo River Rapids
Feel like rafting in this boat that takes up to 12 people. Between the crashes and so much water (you're going to get really wet!), the fun is guaranteed, and that's why lines are long at this attraction at Busch Gardens Orlando.
11. Tigris roller coaster
This is a roller coaster that accelerates in seconds (like the Cheetah Hunt), with one of the highest climbs in the park, which will make visitors reach 45 meters high at 100 km/h. The new Tigris attraction at Busch Gardens park is in the Jungala area and has several curves and loops, simulating a tiger race (also, like the Cheetah Hunt). Busch Gardens is concerned with the preservation and care of the animals, so the waiting list for the new roller coaster will also have a lot of information about the species.
12. Madagascar Show
At Busch Gardens you can also watch the incredible Madagascar Live Operation Vacation, which is a show of the characters of Madagascar, a good option to rest and relax in the park. The show lasts 20 minutes and is a musical show with the characters from the film and a rock band that cheers visitors up well. The show is also cool for those traveling with families, because they usually enjoy it a lot.
13. Safaris and animal encounters
For those who like to go on safari, Busch Gardens in Tampa has huge areas full of wild animals living freely. The Serengeti Plain, for example, is a sprawling 65-acre area that is home to giraffes, zebras, white rhinos, antelopes, impalas and many other animals. In the Myombe Reserve area, you can find gorillas and chimpanzees in a lush tropical forest environment. The Edge of Africa is an intense walking tour to see lions, hippos and hyenas.
There is also a band called Mystic Sheiks of Morocco, which cheers visitors up with their music in these safari areas. Animal interactions are also worthwhile for families with children and for those not into extreme roller coasters.
14. Falcon's Fury Elevator
In addition to the huge variety of roller coasters and huge animal areas, Busch Gardens has one of the largest free-fall lifts in the world. Unlike others where you sit straight up, as if you were in a chair, in Falcon's Fury the chair tilts backwards and when you get to the top you are looking at the floor, which increases the adrenaline even more. It's worth it for those who aren't afraid of heights and are looking for a mega-radical toy.
15. Montu roller coaster
Montu is another very intense roller coaster at Busch Gardens. It reaches over 96 kilometers per hour, has several loopings and 7 inversions, in other words, it is really radical, for rollercoaster fans it is one of the best in the world. Despite having many lines, Montu is worth going at least once.
16. Sheikra roller coaster
Sheikra is known worldwide for being the most famous roller coaster in Busch Gardens park. Its high point is the drop of 90 degrees, from a height of 61 meters, at 110 kilometers per hour. The cart stays up there, at the top of the more than 60 meters, for 3 long seconds, which makes visitors scream a lot and get even more excited. It's really worth going to Sheikra!
17. Summer Nights at Busch Gardens
Busch Gardens Summer Nights is a nighttime attraction that takes place in the park every June, July and August to celebrate the summer. Like other parks in Orlando, Busch Gardens, during the summer (mid-year), is open until 10 pm or 11 pm, and visitors can watch an amazing musical show, see a beautiful firework display and enjoy some attractions from the park at night, which are open longer than on normal days. Summer Nights is already included in the regular admission to Busch Gardens park, and all visitors can participate.
Attractions for younger children at Busch Gardens
Many families with young children travel to Orlando and end up choosing to go to Busch Gardens. As it is a park full of roller coasters, it's nice to already know what are the main attractions and rides for the kids, so you can plan and enjoy your day in the best way. There is a roller coaster geared towards children, the Air Groover, which is low and has little speed – just for the little ones to feel a little bit of excitement!
There's also Elmo's Treehouse Trek, which is an amazing tree house with characters from Sesame Street. And you can enjoy with the children playgrounds full of slides and toys, a theater with characters from Africa, and a Ferris wheel called Big Bird, which is special for the little ones.
Skipping lines at Busch Gradens
The "Quick Queue" is an extra ticket you can buy on the website or at Busch Gardens itself, and it allows you to take a "VIP queue", much smaller than the normal one. The price is high and the lines at this park are not as long as Disney's, so we don't usually use this ticket, but it can be a good option for those in a hurry.
Where to eat at Busch Gardens: best restaurants
Busch Gardens park has some interesting restaurant and snack options for you to dine throughout the day. Check out the main ones:
Sahara Snacks: as the name implies, it is a place to eat snacks such as hot-dogs, fried chicken, french fries with cheese and other snacks.
Crown Colony House: it works with a menu and is located between Montu and Cheetah Hunt, being a more sophisticated option with refined dishes.
Zambia Smoke House: it's a more affordable fast food, which we also recommend.
Serengeti Overlook Pub:it offers varied dishes (from salads to pizzas and wraps), with comfort and even simplicity. The restaurant has a panoramic view of the local relief, escaping a bit from the adrenaline of Busch Gardens park. Those over 21 can also enjoy a delicious themed cocktail.

Zagora Cafe: similar to the Serengeti Overlook Pub, and with equally delicious options, this cafe is a "pocket" version for snacks.

Dragon Fire Grill & Pub:here you will find american, italian and asian cuisine. The menu has vegetarian options, from the healthiest to the heaviest, but always delicious. The beers, some being handcrafted, are a hit!

Zambia Smokehouse: for meat, head to this restaurant in Busch Gardens park which is right next to the SheiKra roller coaster. It offers 500 seats and doesn't disappoint any carnivore!

Sultan's Sweets: anyone who loves muffins, cakes, brownies, special and homemade breads, among other bakery delights, should go to this place, which is not exactly a restaurant, but is still great for eating and having a more chic coffee.

Bengal Bistro: it has a special space for small children, the Jungala. Parents can, in addition to eating comfortably, enjoy the view of the restaurant's green area. The options of dishes are varied, serving even fish, and working as a cafeteria too, for a quicker snack.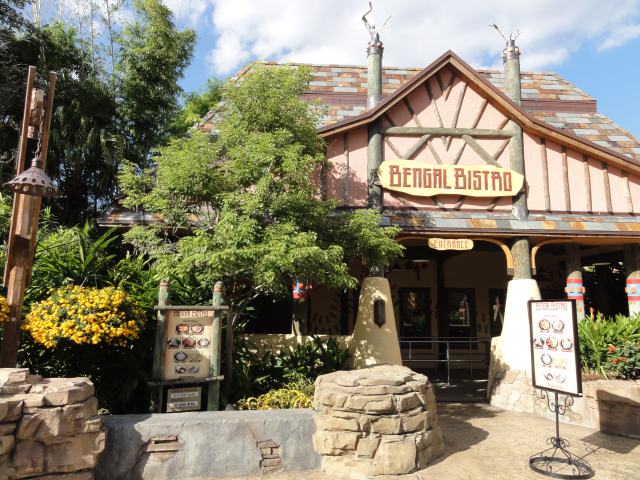 Food festivals at Busch Gardens
Busch Gardens theme park in Tampa offers two spectacular festivals. The first one is the Food & Wine Festival, a festival that brings delicious food and wine, among other beverages, displayed in stalls throughout the park. There are several very tasty dishes, which are paid separately, as well as live shows and other types of entertainment. It's already included in the regular park entrance ticket, so everyone can enjoy it. And for an added value, you can also participate in exclusive tastings, led by experts.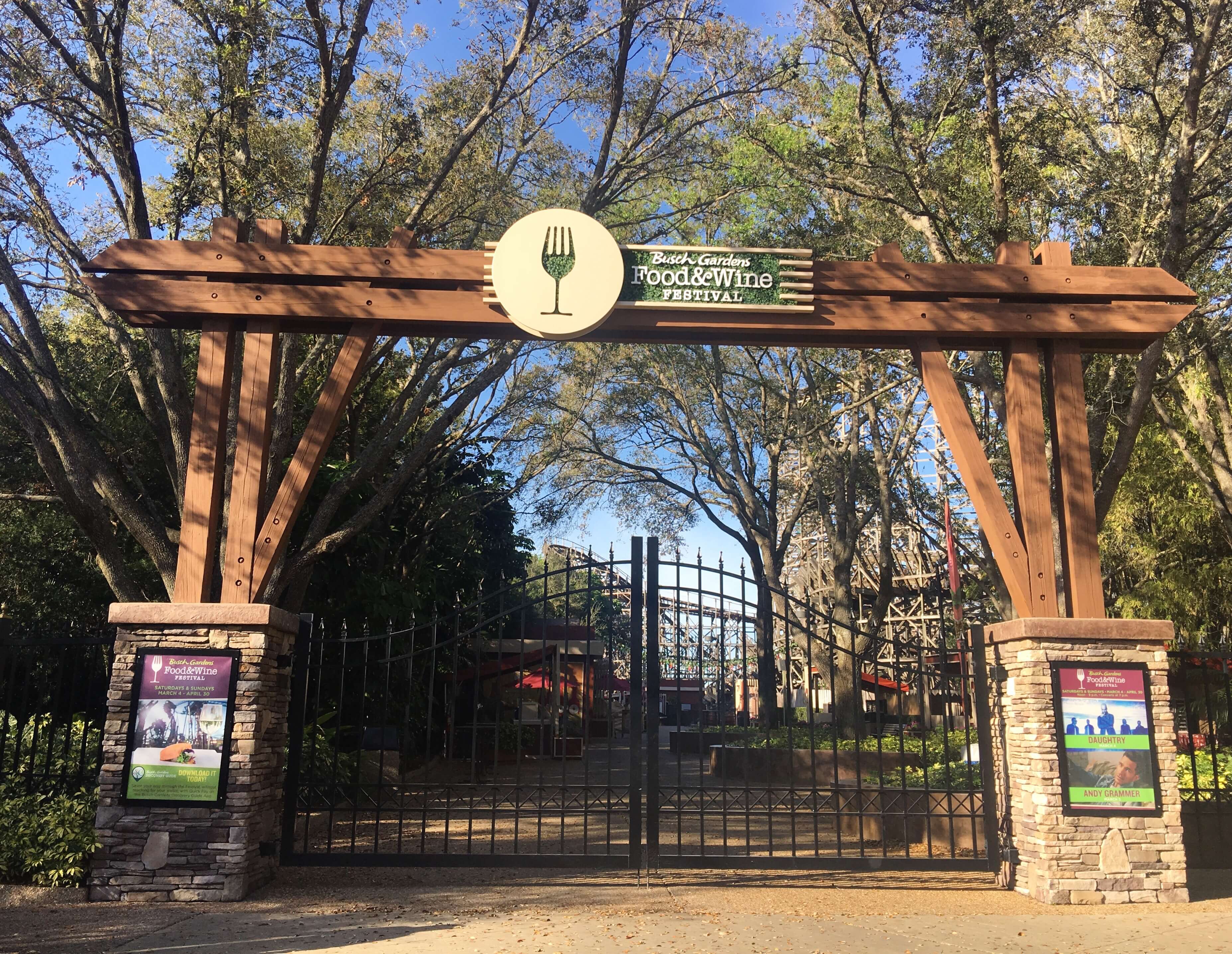 Bier Fest is another gastronomic event, but inspired by the German Octoberfest party, with exclusive differentials. The festival takes place every weekend from August to September, and features live music, various appetizers, wines and unique drinks, as well as more than 100 craft beers from around the world for you to try and refresh yourself in the North American summer. It's included in the common park admission ticket, but you must purchase tasting packages to try its appetizers and beverages.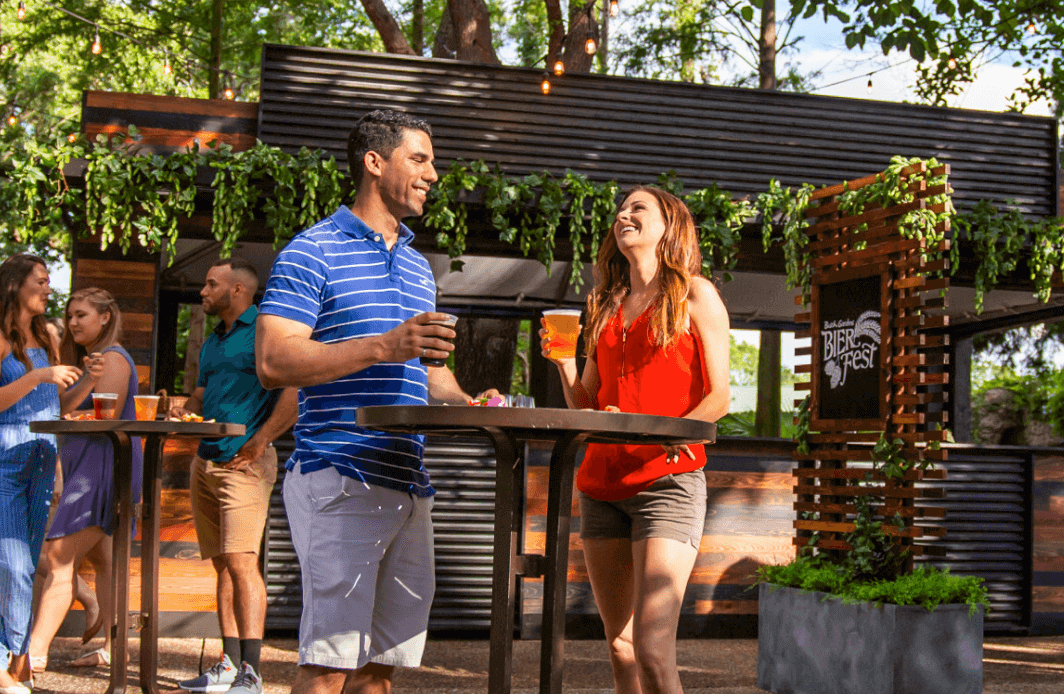 Final Tips for Busch Gardens Park visit
At Busch Gardens Park, the heat and sun are usually quite strong, so take a backpack with sunscreen and water, and wear a hat and light clothes to face the marathon there.
Tips to make the most of your trip to Orlando
Now that you've seen everything about Busch Gardens theme park in Tampa, a great tip that makes the difference on your trip is to choose the location of your hotel. Orlando is a big city, and it's so much better to stay in a region close to the main tourist spots. See our article best areas to stay in your trip to Orlando to learn about the best regions to stay there and how to get a great hotel for an excellent price (and find good deals). You will stay in the best region, close to the parks and outlets, and enjoy even more your trip!
Orlando's parks, outlets and tourist spots are very far apart, which is why the tourists always choose to rent a car in the city. With a car, you will be able to enjoy your trip even more, visiting everywhere and shopping with peace of mind. If you want, see our article how to rent a great and cheap car in Orlando, where we give you every information that you need to know about this subject, with tips about how to find unique prices using comparators. It 's much cheaper than people think, and it is worth it because Orlando is definitively a city to explore by car.
How can I use my phone in Orlando?
Being able to use your cell phone on your trip is something extremely useful. With it working, you can search about all the spots, access the discount coupons and park apps, check the weather and even use the GPS, saving the rent of this equipment for the car. Besides, of course, being connected to the various social networks!
We have selected the best tips about how to use your phone in Orlando, in which we indicate the cheapest way to use it all day long and anywhere in the entire country. With the mobile internet, you can search everything about Busch Gardens theme park in Tampa!
Where is the cheapest place to buy Orlando tickets?
Many people don't know where (and even when) to buy Disney and Orlando tickets. We've done a lot of research and find out where is the cheapest place to buy Orlando parks tickets. We always buy our tickets there! It's where you'll find the best prices and where you can buy all the tickets, for all the parks and attractions at once, in the same place.
Don't forget about the Travel Insurance for Orlando!
A very important tip is to have an International Travel Insurance before traveling to Orlando. No one should travel without it, so you can avoid major problems abroad! It ends up being cheaper than people think, and in our article of International Travel Insurance for Orlando you check everything you need to know about it: which are the best insurance companies, and tips for hiring excellent coverage for a lower price, saving a lot.
Must-see articles from Orlando: