Check out the best things to do in Miami's New Years Eve and Christmas, and celebrate these exciting parties in this great city! Miami has several attractions and places to celebrate these parties, and the coolest thing is that these times have other attractions: the weather in Florida is great in december and store prices drop a lot after these parties. Anyone traveling there at this time, whether alone or with their family, will enjoy it a lot!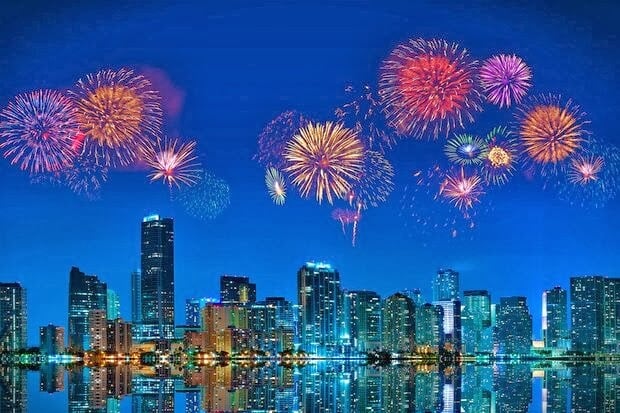 After reading this article, check out our tips about how to save a lot of money on your trip to Miami. It is the most accessed article on our blog and will help you with all the trip planning. There are several unmissable tips that will save you A LOT of cash and set up your entire trip to Miami.
New Year in Miami – what to do
Miami's premier New Year's Eve celebration takes place at Bayfront Park, which hosts a free party every year and features an incredible New Year's Eve fireworks show. The view is wonderful, as you can see the island of Biscayne Bay and the buildings of Downtown Miami. Ocean Drive is the busiest avenue in the city, and at Christmas and New Year it would be no different. Some people even go to the beach to watch the fireworks show (we recommend you to watch from 8th Street).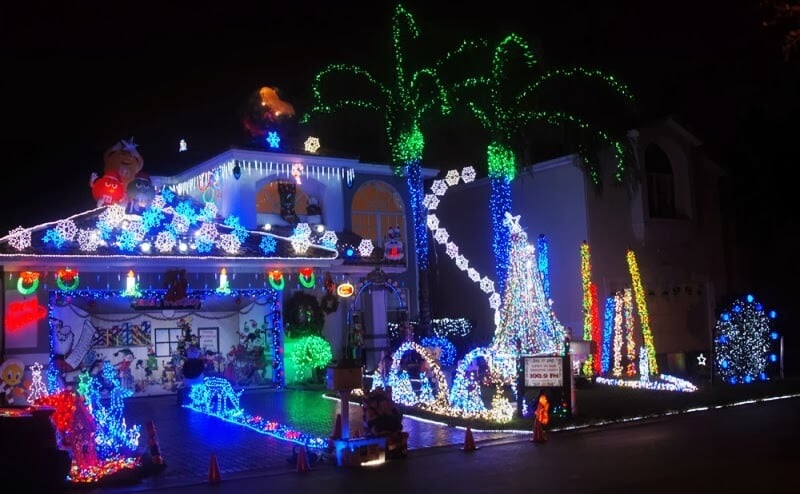 Christmas and New Year at restaurants in Miami
Restaurants and bars also celebrate these parties, but it is almost mandatory to make reservations in advance. Some restaurants have a special menu for Christmas and New Year in Miami, with a complete meal at a fixed price. There is the Fogo de Chão steakhouse, which is Brazilian and is located in South Beach, with a menu filled with meats.
Also, a restaurant with a beautiful view is Area 31, located on the top of the Epic Hotel and overlooking the Bayfront Park fireworks. In the same hotel, there is also Zuma, which is a very good Japanese restaurant. And there are also classic restaurants, such as Outback and Cheesecake Factory, which are much cheaper and require no reservations.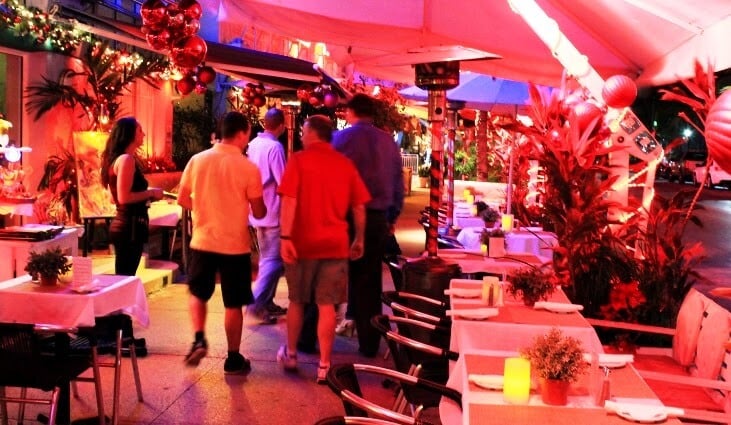 Christmas and New Year at Miami nightclubs
For those who like a more agitated celebration, the best clubs in Miami always have their end-of-year parties. A very good party that always happens is at the Fontainebleau Resort's pool – a mega pool party that goes on until midnight and after that, people go there to a club to pass the turn and stay until dawn. LIV Nightclub has one of the best turnaround parties in Miami Beach, but it's one of the most expensive (like $200). Mokai, SET and Nikki Beach clubs also have cool parties, with much cheaper prices. Arrive early to guarantee your entry!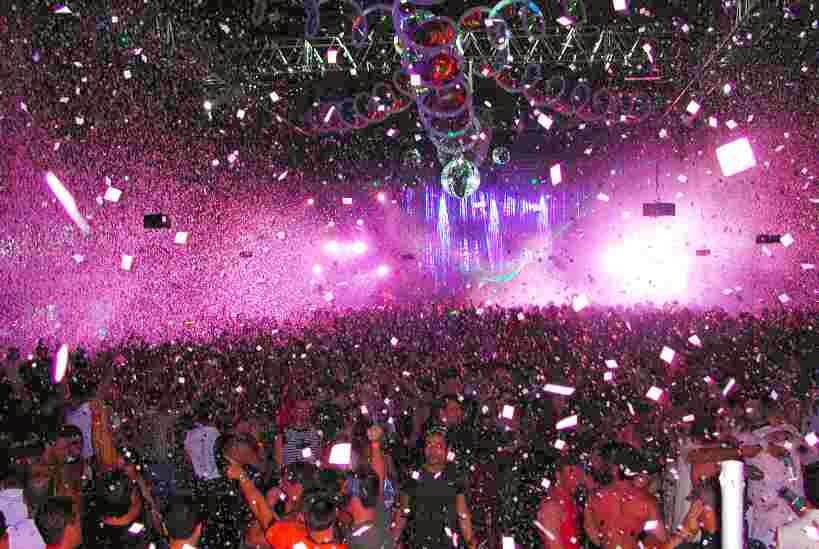 Tips to make the most of your trip to Miami
Now that you've seen everything about the things to do in Miami's New Years Eve and Christmas, a great tip that makes the difference on your trip is to choose the location of your hotel. Miami is a big city, and it's so much better to stay in a region close to the main tourist spots. See our article best areas to stay in your trip to Miami to learn about the best regions to stay there and how to get a great hotel for an excellent price (and find good deals). You will stay in the best region, close to the beaches and shoppings, and enjoy even more your trip!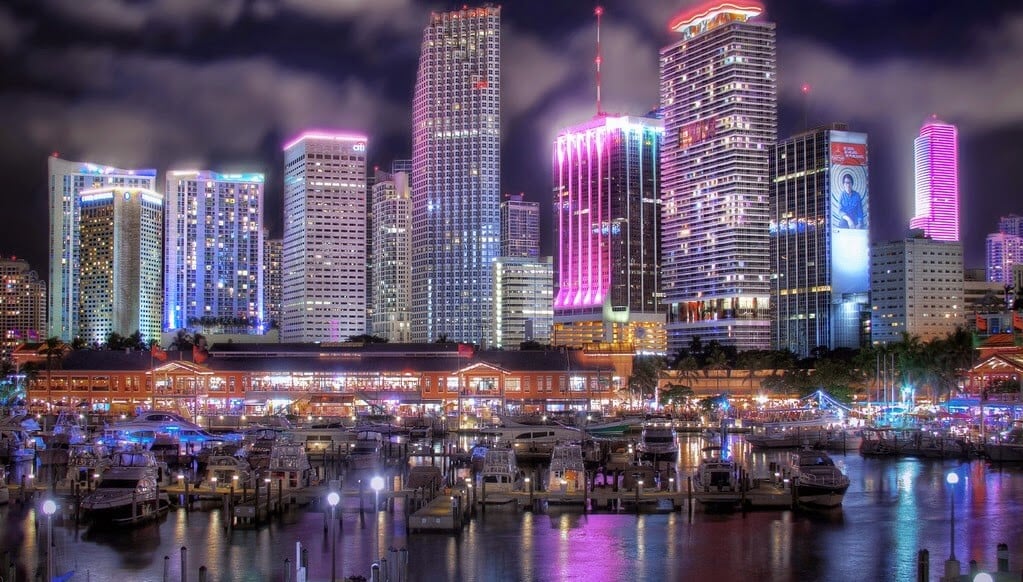 Miami's beaches, parks, shoppings and tourist spots are very far apart, and that's why tourists always choose to rent a car in the city. With a car, you will be able to enjoy your trip even more, visiting everywhere and shopping with peace of mind. You can even drive to Key West island! If you want, see our article how to rent a great and cheap car in Miami, where we give you every information that you need to know about this subject, with tips about how to find unique prices using comparators. It 's much cheaper than people think, and it is worth it because Miami is definitively a city to explore by car.
How can I use my phone in Miami?
Being able to use your cell phone on your trip is something extremely useful. With it working, you can search about all the spots, access the discount coupons and park apps, check the weather and even use the GPS, saving the rent of this equipment for the car. Besides, of course, being connected to the various social networks!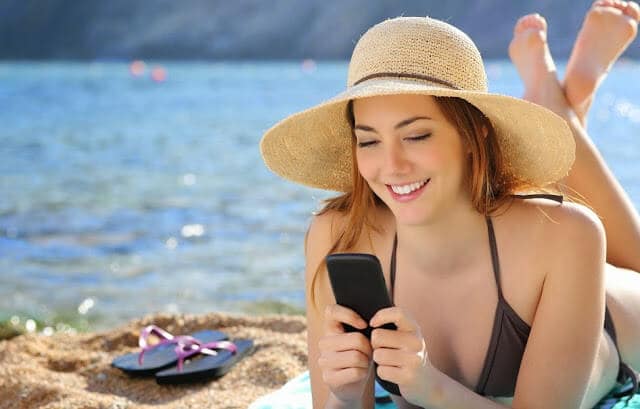 We have selected the best tips about how to use your phone in Miami, in which we indicate the cheapest way to use it all day long and anywhere in the entire country. With the mobile internet, you can search everything about the things to do in Miami's New Years Eve and Christmas!
Don't forget about the Travel Insurance for Miami!
A very important tip is to have an International Travel Insurance before traveling to Miami. No one should travel without it, so you can avoid major problems abroad! It ends up being cheaper than people think, and in our article of International Travel Insurance for Miami you check everything you need to know about it: which are the best insurance companies, and tips for hiring excellent coverage for a lower price, saving a lot.
Must-see articles from Miami: