Check out our tips about Miami packing list and see what to bring in you bags. Doubts about what to pack is very common among travelers, that's why we've selected the essentials and what you can and can't take with you. See more: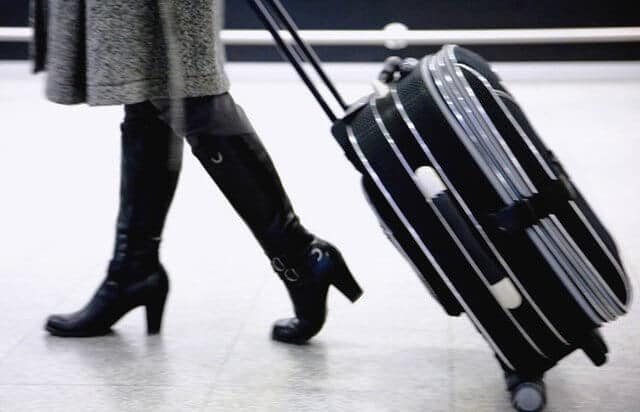 After reading this article, check out our tips about how to save a lot of money on your trip to Miami. It is the most accessed article on our blog and will help you with all the trip planning. There are several unmissable tips that will save you A LOT of cash and set up your entire trip to Miami.
What are the essentials to take to Miami all year round?
Regardless of when you plan to travel to Miami, there are a few items that are essential for your Miami packing list, that you need to bring on your bag. Always remember that Miami is a HOT city, and where you will be walking A LOT! Therefore:
Take at least one very comfortable sneaker. As we said, Miami is a city where you walk a lot – the outlets, malls and museums are huge, and it's very important to be wearing comfortable shoes. We recommend that you only take one, because you'll probably end up buying another or even more at one of the Nike or Adidas stores, which sell sneakers pretty cheap. But if your budget is low, bring at least two sneakers.
The weather in Miami is hot, so don't forget to pack a swimsuit, even if you don't plan to wear them. Take at least two options, so as not to run the risk of one not drying out and you not having another. It's also worth bringing along a pair of flip-flops, a cap, sunglasses and sunscreen – if you don't want to buy them all in Miami, as you'll find great prices on all these items there. Cosmetics, in particular, are very cheap at Miami pharmacies!
Miami is a city with a buzzing nightlife and lots of bars and clubs, so pack more chic and formal clothes for the night. Women wear dresses, skirts or pants, and men wear shirts with pants.
It's also always important to bring at least some clothing from the season opposite to the one you're going to. For example, if you are going to travel in the summer, be sure to bring a coat and pants, because the weather often changes and at least you are already prepared. We know Miami is a shopper's paradise, but we recommend you bring your own alternative clothing in case of an emergency.
Don't forget to bring a backpack or practical bag for everyday use, from the beaches to the malls.
A final tip is to build your own "pharmacy" at home, which is nothing more than a bag with remedies for headaches, diarrhea, muscle pain, flu, stomach pain, sore throat, etc. It's always good to be safe!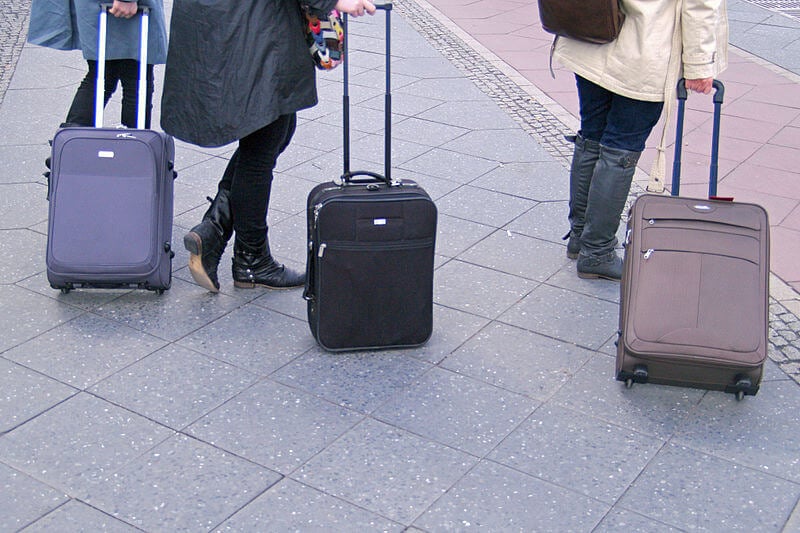 1) Miami summer bags
Summer in Miami takes place in June, July and August in the United States, and average temperatures at this time are around 30 degrees Celsius. If you are going to travel in these months or even a month before or a month after the peak of the season, bring very light clothing. Shorts, shorts, tank tops, t-shirts, and bathing suits for beach wear. Bring slippers to use on the hotel's beaches and swimming pool.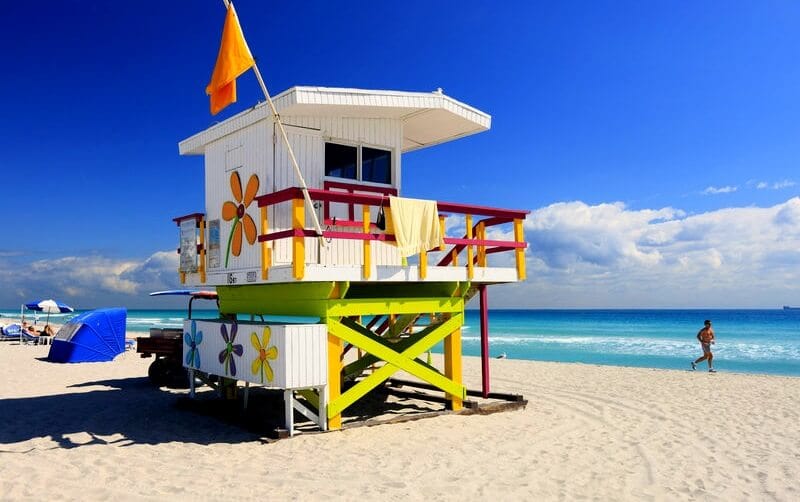 And, as we said before, don't forget to wear sunscreen and a hat, as the sun is strong there. Even on days when you don't go to the beach, it's worth using the sunscreen. Don't forget to bring a light jacket, because restaurants, hotels, malls and other indoor spaces turn on the air conditioning at maximum, and it ends up getting cold in these places.
2) Miami winter bags

Winter in Miami takes place in the months of December, January and February, the time of Christmas and New Year. During this period, the temperature drops a lot during the night, and the temperature is around 18 degrees Celsius, more or less. As a coast city, it is not as cold as elsewhere in the US, and the sun on most days helps to soften it.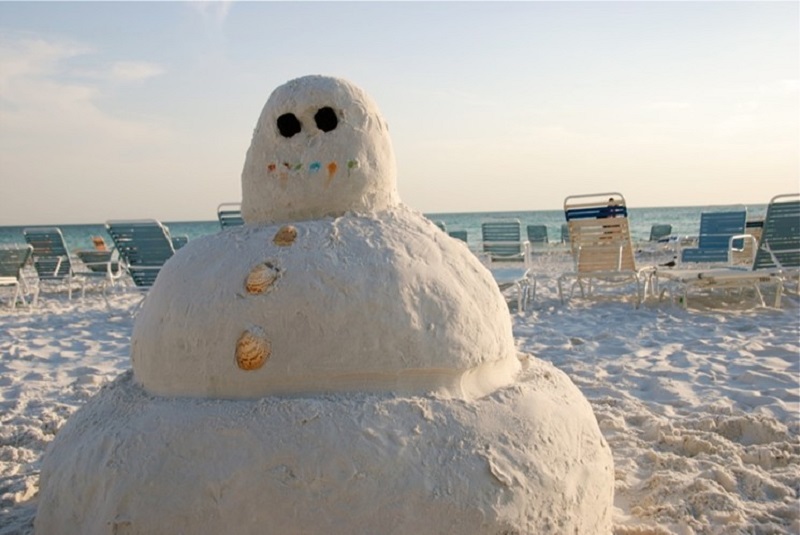 For this time of year, bring light blouses and coats of different types, knits, sweatpants and jeans. Don't forget to always have a cool sweater in your backpack, even if it's hot or sunny in the morning. At night it is usually windy and cool, so it's worth taking precautions. And, even though it's winter, don't forget to take your bathing suit, as some days are usually warmer!
3) Suitcases for spring or fall in Miami

If you prefer to travel to Miami during the off-season months, which are coincidentally the mildest seasons of the year, go in the spring or fall. The months of March, April and May, which are spring, and September, October and November, which are autumn, are the best months to travel to Miami, considering the weather and the price! In spring, as the months pass, temperature rise; and in winter, it decrease as the end of the year comes.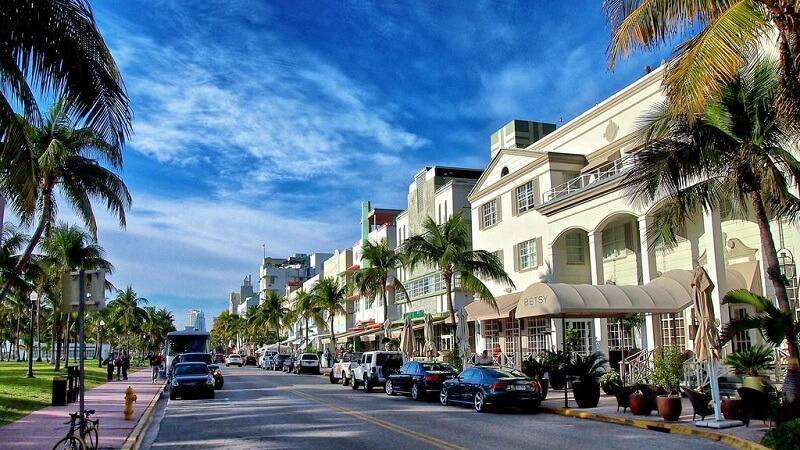 If you travel in the spring, go for summer clothes, and in the fall, warm clothes. However, in both cases, it is important to bring both pants and shorts; both coats and shirts; as well as comfortable sneakers, at least a cap, light fabric blouses, bathing suits, etc. Whoever travels in one of these two seasons has to take a more complete suitcase and take care to be prepared in these seasons that are not so defined.
What to bring in your carry-on to Miami?
Many people also have questions about Miami packing list for their handbags and what to bring on that. Carry-on luggage, which is what you take with you on the plane, is where the most important things of the trip are kept, which cannot be lost in any way. They can normally only weigh up to 10kg and be smaller in size, but check your airline's rules for the size and weight of this item. See what to pack in your carry-on to Miami below: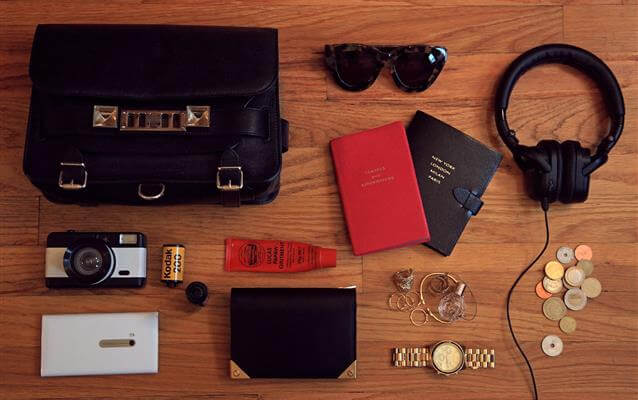 Documents: we recommend that you take in your hand luggage to Miami ALL documents you will take on the trip, such as passport, ID, driver's license, various vouchers such as hotel, car rental reservation, tickets for shows, museums and attractions that you go visit, cards and of course cash.
Medicines: also take medicines that are essential during your trip, those you take regularly and others that may be needed. Miami is full of pharmacies and supermarkets, but it's always nice to have your own kit ready.
Electronics: in your carry-on bag, also take chargers and cables in general for all electronics, and the electronics themselves. Cell phones, tablets, notebooks, headphones etc.
Clothes and cosmetics: also bring a change of clothes, a jacket for the air conditioning of the flight and, if you want, a necessaire with brush and toothpaste. Anyone who wants can also take a lipbalm and a small moisturizing hand cream, as it is common for the skin to get dry during the flight.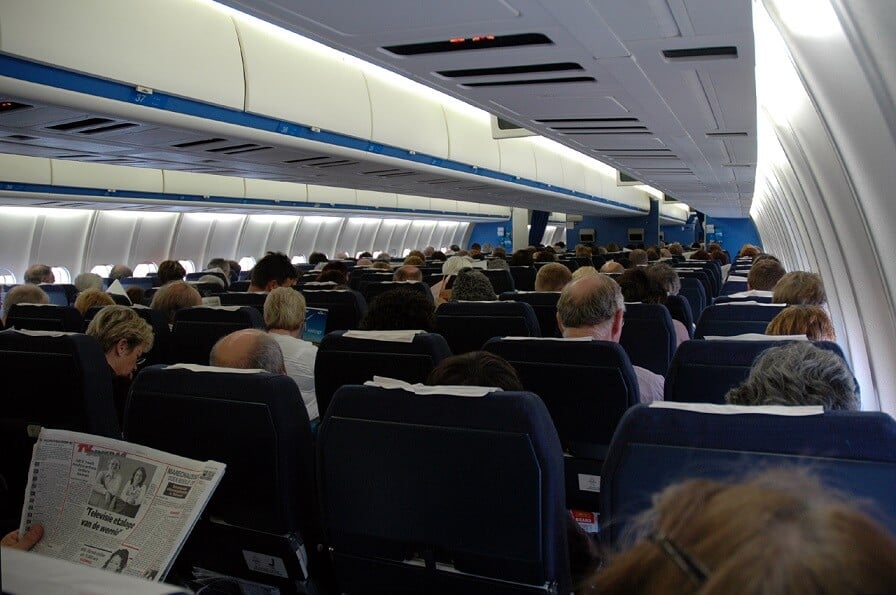 What not to bring in your carry-on to Miami?
There are some items that you CANNOT take in your suitcase, or you can but you will end up not using it. See what these items are:
Liquids: in the handbag, bottles with more than 100 ml are prohibited. In other words, no creams, perfumes, shampoos or items of that type that exceed this amount. Attention: even if you are taking products with quantities smaller than these 100 ml, you will not be able to ship with them, if a value greater than this is described on the packaging.
Weapons: Sharp objects, explosives and weapons are also clearly prohibited – so be careful with scissors, pliers etc. in carry-on luggage.
Food: food is relatively prohibited. Small snacks for children, for example, can be accepted on board. However, everything you carry in your suitcase – be it food, fruit or drink – must be declared on the customs form you receive on the plane. The US is very strict about prohibited items entering the country without a declaration, and you could end up having to pay a very expensive fine. If your concern is a baby or child traveling with you, be aware that all the products they need are found in any pharmacy, supermarket or department store – and these places are around every corner in Miami. Powdered milk, baby food, baby bottles and all the most varied items are easily found.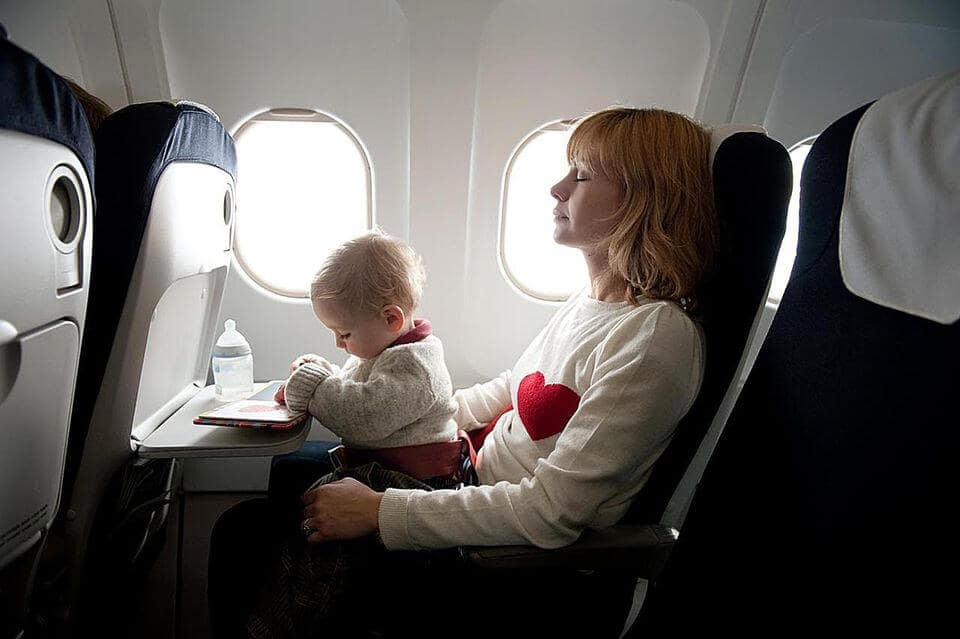 Tips to make the most of your trip to Miami
Now that you've seen everything about Miami packing list: What to bring, a great tip that makes the difference on your trip is to choose the location of your hotel. Miami is a big city, and it's so much better to stay in a region close to the main tourist spots. See our article best areas to stay in your trip to Miami to learn about the best regions to stay there and how to get a great hotel for an excellent price (and find good deals). You will stay in the best region, close to the beaches and shoppings, and enjoy even more your trip!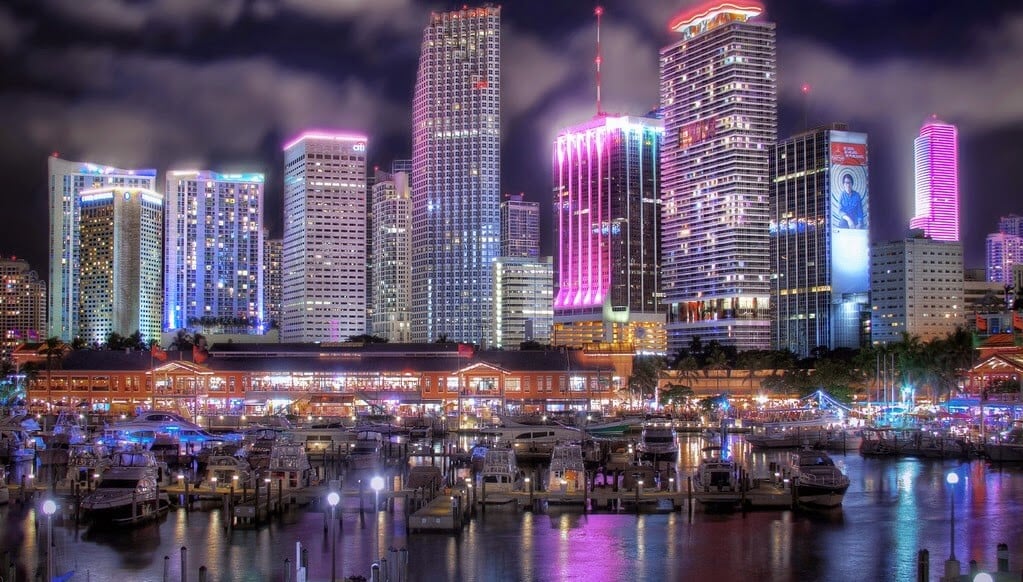 Miami's beaches, parks, shoppings and tourist spots are very far apart, and that's why tourists always choose to rent a car in the city. With a car, you will be able to enjoy your trip even more, visiting everywhere and shopping with peace of mind. You can even drive to Key West island! If you want, see our article how to rent a great and cheap car in Miami, where we give you every information that you need to know about this subject, with tips about how to find unique prices using comparators. It 's much cheaper than people think, and it is worth it because Miami is definitively a city to explore by car.
How can I use my phone in Miami?
Being able to use your cell phone on your trip is something extremely useful. With it working, you can search about all the spots, access the discount coupons and park apps, check the weather and even use the GPS, saving the rent of this equipment for the car. Besides, of course, being connected to the various social networks!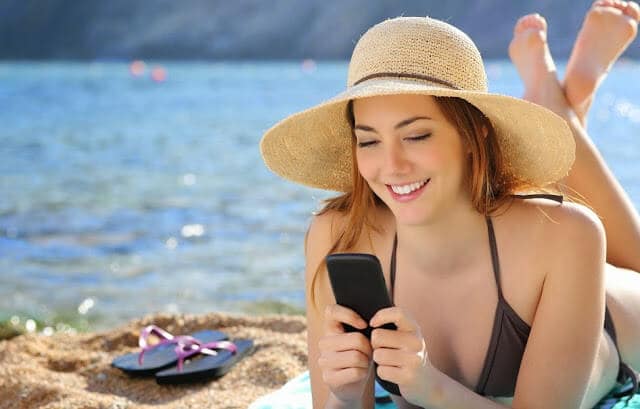 We have selected the best tips about how to use your phone in Miami, in which we indicate the cheapest way to use it all day long and anywhere in the entire country. With the mobile internet, you can search everything about Miami packing list: What to bring!
Don't forget about the Travel Insurance for Miami!
A very important tip is to have an International Travel Insurance before traveling to Miami. No one should travel without it, so you can avoid major problems abroad! It ends up being cheaper than people think, and in our article of International Travel Insurance for Miami you check everything you need to know about it: which are the best insurance companies, and tips for hiring excellent coverage for a lower price, saving a lot.
Must-see articles from Miami: